Learn how to eat gluten free when you dine out and travel. I am happy to share my tips and tricks to help you learn how to eat gluten free at home and in restaurants. This is an excellent introduction to gluten free living!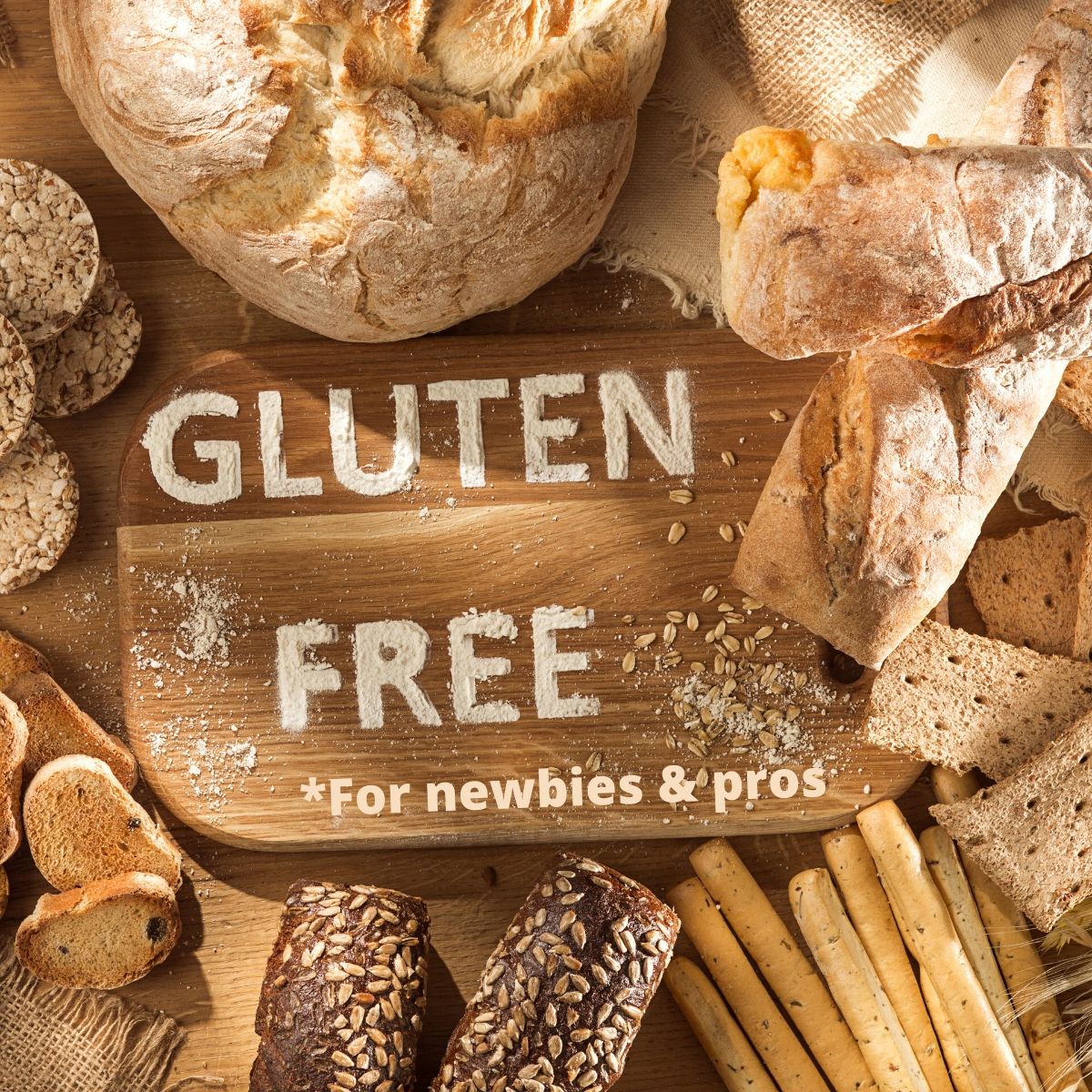 Jump to:
If you are new to gluten-free living, you will want to check out my Gluten Free Resources to learn how to cook, bake, dine out, and thrive with a gluten-free lifestyle!
This is a long article, so I highly recommend you use the Table of Contents to find topics you may want to read sooner. You can also read some wonderful testimonials from my readers.
How to Eat Gluten Free Anywhere
Eating a gluten free diet can be a challenge. When newly diagnosed, your doctor often hands you a brochure and sends you on your way.
Knowing how to safely eat gluten-free at home is the first thing you must learn, but what about traveling? Gluten free dining has become more accessible in large cities, but knowing where it's safe to eat a gluten free diet isn't always a Google search away.
Eating gluten free has been a lifestyle for my family and me for over ten years now. Choosing and cooking gluten free foods has become somewhat second nature, but it hasn't always been that way!
When our family was first diagnosed, shopping and figuring out what to cook was time-consuming and often confusing. I created this gluten-free guide to help those in the same position I was in a few years ago!
If you want to know what brands of gluten free ingredients I use, check out My Gluten Free Pantry!
Your recipes and encouragement especially when we were newly diagnosed were so incredibly helpful and got us through some rough times. Thank you. We appreciate you!"

Terri S., Facebook comment
Commonly Asked Questions about a Gluten Free Diet:
What is gluten?
Gluten is a broad term used to describe the naturally-occurring proteins found in wheat, rye, and barley. Think of gluten as an ingredient that serves as a glue, holding the food's shape together. Today's diet is rich in these grains, and it seems like gluten is a huge part of today's food.
When you first try to bake gluten-free, you may notice that foods tend to fall apart. This is because gluten-free substitutes like rice flour and sorghum flour don't have wheat's glue factor. There are ways to combat this lack of stickiness in gluten free baking.
I mostly use Xanthan Gum, but many gluten-free people also use Guar Gum or psyllium husks.
Read more about hidden gluten and how to read labels.
Why Go Gluten Free?
If you suffer from celiac disease, a gluten free diet is the only treatment to reduce the painful symptoms associated with this hypersensitivity to gluten. Celiac disease is an autoimmune disease, and it is imperative to keep it under control.
Many people experience some level of intolerance to gluten and may be unaware that gluten is the source of physical discomfort. Some signs of Celiac include bloating, gas, diarrhea, and other GI issues.
Gluten intolerance or sensitivity can also show many of the same symptoms as Celiac, but you can have wildly different symptoms, too. Gluten intolerance is also linked to many autoimmune diseases because of the inflammation gluten can cause in some people.
What Can I Eat On A Gluten Free Diet?
While many foods contain gluten, many alternative options are available for a balanced diet.
Fruits, veggies, meats, poultry, fish and other seafood, dairy, beans, legumes, and nuts are all naturally gluten free. Many grains, like rice, corn, buckwheat, amaranth, millet, soy, quinoa, flax, sorghum, hemp, and teff, are gluten free.
If you're unsure, read the nutrition labels when you're shopping because not all permitted food will be marked as gluten free. At the same time, seemingly gluten-free foods may not be safe to eat."
Oats are controversial due to cross-contamination issues. Oats are often contaminated during harvesting and processing. If you can tolerate oats, the oats you buy must be labeled certified "gluten free." Food products with gluten free labels should be safe for this diet.
You may also enjoy reading up on how to identify if a restaurant understands cross-contamination. Keep reading; there is a whole section on restaurant dining while gluten free below!
What Should I Avoid On A Gluten Free Diet?
When you learn to eat gluten free, you will realize that gluten can be hidden everywhere! The big three gluten-rich grains to avoid are:
This means mainstream foods like pasta, bread, crackers, baked goods, and cereals are an obvious no-no.
Gluten can also be hidden in soups, sauces, spices, and salad dressings. Malt, soy sauce, and many other flavorings and additives contain gluten. Wine and alcohol are almost always gluten free. Beer is not (unless you enjoy a gluten-free beer!)
Steer clear of breaded meats, store marinaded meats, and prepared foods, or veggies and even foods fried in the same oil as gluten may be contaminated."
Many gluten-free foods now have alternative gluten free supermarkets for bread, pasta, and even beer that stick to the diet. Ensure your diet is well-balanced, and you're on your way to a healthy, gluten free lifestyle.
Some people are also very sensitive to gluten in their personal care products like shampoo, skincare, toiletries, and even medications.
** Here is a comprehensive list of where gluten can be hiding in foods from Celiac.org. Hidden gluten on food labels is a HUGE concern, and there needs to be clearer labeling. It is very well written, and I bet some of the foods listed will surprise you!
I also highly recommend you check all medications and supplements that you take. Prescription and over-the-counter drugs can also be a source of hidden gluten. I check every medication at Daily Med, which runs through a government program. You can check by generic or brand name. You can read more about how to see if medications are gluten free.
Is There Gluten In Wine And Alcoholic Beverages?
The majority of alcoholic beverages are gluten free. The distilling process safely removes the gluten. My friend Jules created a great write-up on gluten and alcohol if you want more information.
As for gluten in wine, it depends. Oak barrels are sealed with a wheat paste. Many winemakers do remove this paste. Others are now using wax. Aluminum barrels do not use this paste. You can read more about gluten in wine to learn more.
I really appreciate you. Every recipe I've tried from your page or site has been awesome. You were always there to hold my hand if I had questions."

Cyd B., Facebook comment
Eating Gluten Free At Home
Here is a link to my pantry guide. This is an excellent resource for the best brands of gluten free baking flours, cooking tools, and gluten free pantry items like oils and nuts that any foodie or home cook will love! These are all of the gluten free brands I love and use all the time.
Learning how to eat gluten free is about knowledge, so educate yourself. We're here to help!
Favorite Gluten Free Dessert Recipes:
Desserts are something that I have a difficult time saying no to. Check out my Gluten Free Baking Tips so that you can bake gluten free like a pro!
I have over 100 gluten free dessert recipes on my blog, but here are a few of our favorite gluten free dessert essentials:
I have become an avid baker and I have you to thank for that. your recipes are wonderful and your helpful hints and tricks are a lifesaver!"

Rebecca E., Facebook comment
Best Gluten Free Comfort Food Recipes
If you're wondering what to eat on a gluten free diet and concerned that with gluten foods removed, there will be nothing delicious to eat, don't worry! There are plenty of delicious foods to eat on a gluten free diet!
Thanks to gluten free recipes and some store-bought gluten free products, you can even enjoy comfort foods like pizza and pasta!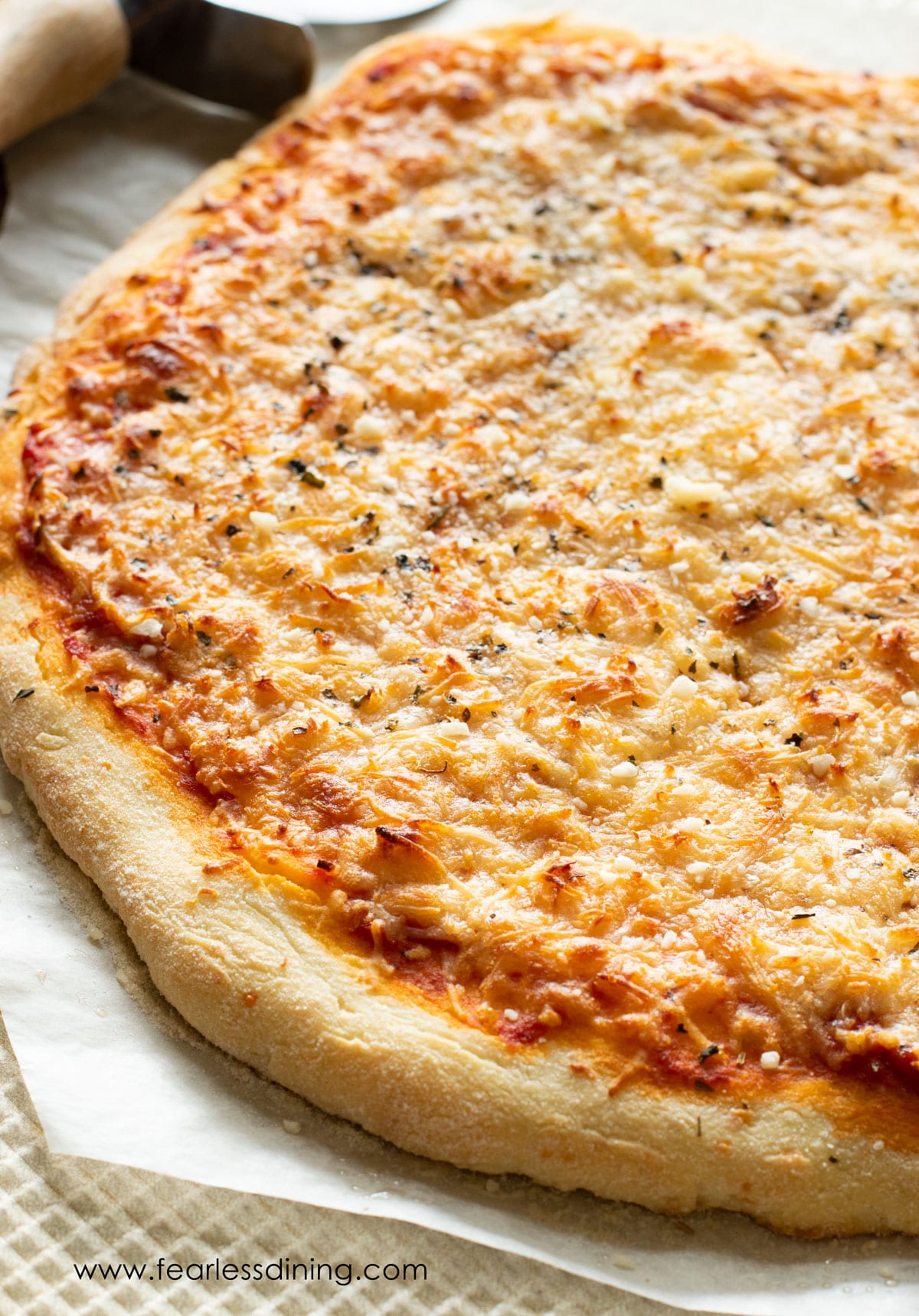 Are There Risks of Eating A Gluten Free Diet?
If you cannot fill the nutritional gaps left behind by gluten, you can risk deficiencies in certain nutrients, commonly B vitamins or dietary fiber.
Talk to your doctor before going gluten free. Make sure your doctor runs basic labs to establish a baseline. They may ask you to do a blood test to monitor your nutrient levels.
Taking supplements and eating high-fiber foods like brown rice, fruits, veggies, and beans can help you keep the balance.
How Do I Start A Gluten Free Diet?
It is best to check with your doctor before consuming a gluten-free diet. It is important to get a Celiac disease screening test if you suspect you may have an issue with gluten. Once you are gluten free, you can't get this testing done because gluten has to be in your system for a Celiac test to register any issues.
How Long Does It Take To See Results?
Do your best to stick with the gluten free diet for at least 45-60 days to fully experience the effects of a gluten free diet on your body.
The temptation is everywhere when you're first learning how to eat gluten-free. Try not to cheat. If you accidentally ingest gluten, which can happen when you dine out, try a supplement called Glutenese to lessen the symptoms. (I often find when you go gluten free and your body begins to heal, your symptoms after eating gluten can worsen.)
Take before and after pictures or write a journal to document your transition. Keep track of the gluten free foods you like."
How To Find Gluten Free Foods and Recipes:
Eating gluten free can be expensive! Once you know what gluten free foods you like, it is easy to save money.
I have a list of the gluten free foods that I have found at both Walmart and Costco. If you find other foods that should be added to the list, let me know! I will add your suggestions so other people can be helped! You can also save money by buying gluten-free food in bulk from Amazon.
You can also order gluten free foods, which are often much less expensive. I like Thrive.com and iHerb.
Search for gluten free recipes here on my blog, Fearless Dining, and get creative! If you have family comfort food recipes you are worried you will miss when you go gluten free, I would love to help you convert the recipe to gluten free. Just send me a note :-).
Gluten Free Breakfast Ideas
Popular Gluten Free Recipes:
These are some of the delicious family-favorite recipes on the blog!
Learning how to eat gluten free isn't difficult, especially when you have delicious foods for your gluten free meal plan. Here are more of my favorite gluten free diet recipes.
Safe Restaurant Dining Tips:
Learning to eat gluten free when you're away from home requires PLANNING.
*Here are my top articles on safe gluten free restaurant dining.
If you are going to a party, out to dinner, or having dinner at a friend's home, you can avoid problems with potential exposure to gluten foods by taking these condiments with you.
tamari sauce - If you're eating Asian food, this is a must! It's important to ensure that there isn't any soy sauce in the dish because it contains gluten. Bring along some tamari to experience the soy sauce flavor without risk.
gluten free salad dressing
gluten free ketchup
Other common foods with gluten that may surprise you:
pickled foods - Surprising, right? Some pickling processes include malt vinegar, which has gluten.
hot dogs - Thankfully, many gluten-free hot dogs are available, but if you're at a ballpark, don't assume they have a gluten-free variety. Opt for a bunless burger instead.
Safe Gluten Free Restaurant Dining:
If you're dining out, call ahead or check the website to learn what gluten free menu items are available.
Gluten-Free Living Magazine also has many good resources on finding gluten free dining establishments in your area.
As you have seen, learning to eat a gluten free diet requires planning, research, preparation, and education. I hope you've found this helpful information and will continue using Fearless Dining as your go-to source for gluten-free diet tips and recipes!
I am honored that you are a part of the Fearless Dining community!! Grab a cup of coffee or tea, and enjoy as you read delicious gluten free recipes and learn about gluten free living. 
If you are new to gluten free, I put together some helpful information below.
Important articles I have written to help you learn about gluten cross-contamination:
1. The Top 6 Questions to ask a pizza restaurant about cross contamination - Just because a pizza restaurant has a gluten free pizza does not mean it is safe for you to eat.
2. Top 10 Scary Thing Restaurants Have Told Me - This will make you aware of what can happen in the kitchen.
3. Gluten in the Wine Making Process - What you need to know about wines. Not only can gluten be an issue, but you must read this article if you have an egg allergy.
4. What to Know to Keep your Allergic Child Safe at that Overnight School Field Trip. - Know what to do to prepare for that overnight school field trip. Printable allergy cards, allergy reaction sheets, and more!
5. Top 7 Tips for Safe Gluten Free Dining at a Sushi Restaurant - Know how to avoid cross-contamination while dining out at a sushi restaurant.
6. Our Family's Gluten Free Adventure on a Carnival Cruise - Our four-day cruise to Mexico was not as scary as we thought.
Follow along with me on Facebook, Pinterest, and Instagram.
Stay in touch and get the newest recipes when you sign up for my newsletter for either email when I release new recipes or a weekly summary email.
As always, feel free to reach out with any questions, comments, or feedback.
Take care,
Sandi
Simplifying the art of baking and cooking gluten-free recipes.