Cornstarch is a staple in both sweet and savory recipes. Cornstarch is fluffy, light, and often found in gluten-free flour blends and baked goods. Because it is so widely used, it is important to know, Is Cornstarch gluten free?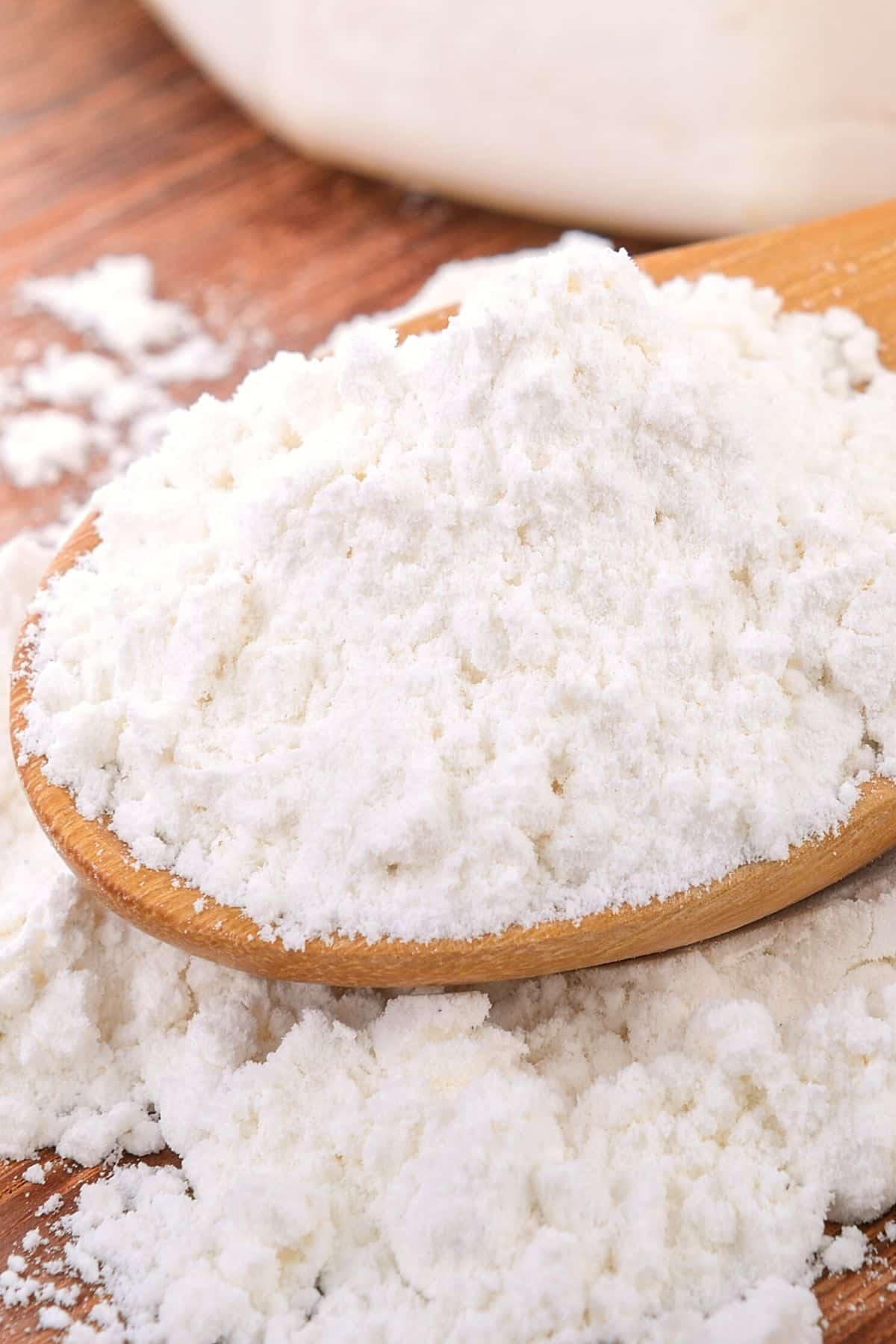 Jump to:
What is Corn Starch?
Cornstarch is an ultra fine starch that comes from corn. Corn is a grain that is considered gluten free. When you have celiac disease or need to avoid gluten due to an intolerance or allergy, you must avoid wheat, barley, and rye.
One of the fun things about cornstarch is that it is powdery and fine. It is milled from the endosperm of corn kernels. Starch is inexpensive to produce, making it a popular choice with manufacturers.
Cornstarch is used as a thickener for sauces, soups, and gravies. Cornstarch is also one of the ingredients found in many pre-mixed gluten free flour blends. It helps keep gluten free baked items soft and fluffy.
While you are here, check out what other baking ingredients are gluten free!
Answer: Is Cornstarch Gluten Free?
The answer is, in most cases, yes, cornstarch should be gluten free. You need to be careful of some things, so let's talk about the red flags to look for.
Corn is often grown near wheat fields. It can get cross-contaminated in silos or during the farming process.
Cornstarch can get cross-contaminated in the manufacturing process.
It is critical to read the ingredients label when you are buying cornstarch. The package should tell you if the product is gluten free or manufactured on equipment that processes wheat.
You can also go to the manufacturer's website for more detailed information. This will help you determine whether a bag of cornstarch is safe for those on a gluten free diet.
It is safe if you buy a certified gluten-free flour blend with cornstarch. This means it has been tested to be under the 20ppm rule to be labeled gluten free.
Substitutes For Cornstarch:
There are two great substitutes for cornstarch. As with cornstarch, be sure to read the ingredients label to ensure the brands you are looking at are gluten free. The following can be used in place of cornstarch:
Potato Starch
Tapioca Starch
Gluten Free Cornstarch Brands:
You can find these brands of gluten free cornstarch in almost all grocery stores and mail-order stores like Thrive Market.
Let's Do Organic (certified gluten free)
Argo
Bob's Red Mill (get the one labeled certified gluten free)
Thrive Market (certified gluten free)
Hodgson Mill
Clabber Girl (note their blend is not certified gluten free, but they do not produce anything with wheat in their manufacturing plant, so their cornstarch should be safe.)
Rumford (Made by Clabber Girl)
If you are baking, also see Is Powdered Sugar Gluten Free? If you are making gravy or soup, be sure to see Is Chicken Broth Gluten Free too!
Simplifying the art of baking and cooking gluten-free recipes.