My readers are my why. Why I create and test all of my gluten free recipes multiple times, spend hours answering reader questions every day, and why I love what I do. Here is what my readers say about Fearless Dining and my recipes.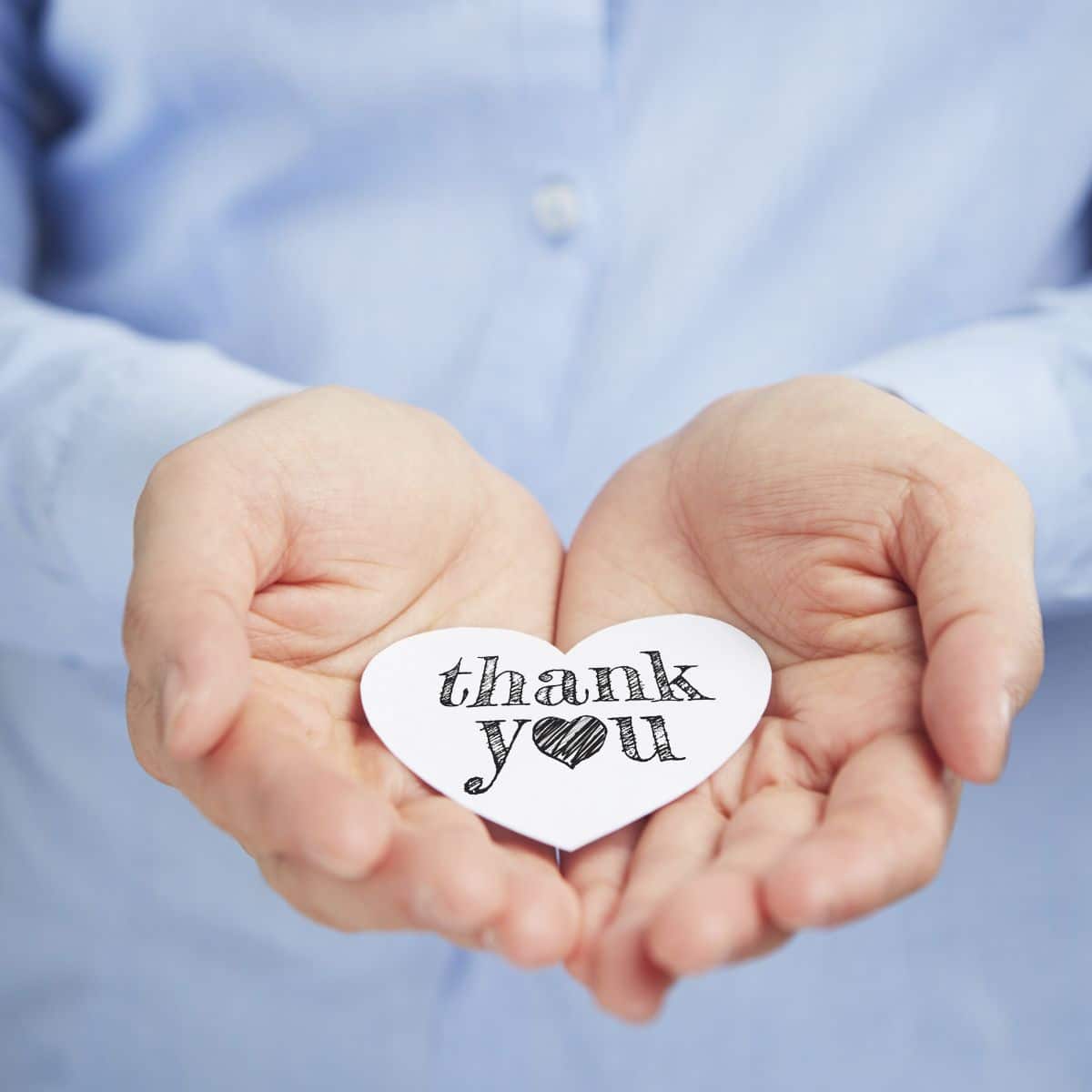 Jump to:
I get daily comments via email and social media about my blog, tested recipes, and how much I help them in their gluten-free journey. Helping people with Celiac Disease and gluten intolerance is a goal of mine. It makes me feel like I am contributing to improving people's lives.
Here is what my readers say about my blog, Fearless Dining, and my recipes and resources:
Reader Quotes:
You are my "go-to" source for gluten-free cooking.  I have a daughter and 2 grandkids who have Celiac and it is so important to cook gluten-free for them when they come to visit.  I made an entire Thanksgiving meal this year all gluten-free and most choices I got from your website.  The orange rolls were a big hit and very much enjoyed.  in addition to great recipes, your recipe tips and extra advice are so helpful and your pictures are beautifully done.  Thank you so much!"

Corrine B., Blog comment
This is awesome information!!! Thank you! Your site is the only place that is actually accurate for the nerds rope. Everyone else says gluten-free. My daughter got glutened by one and I thought it was safe because everywhere said safe. But when she started showing symptoms, I knew something was off. So I contacted the manufacturer and they confirmed it wasn't gluten free. Then I saw your article. I wish I had seen yours before I gave it to her. But thank you for providing the best accurate information."

Esther S., Blog comment
Made you pumpkin bars the other day. My granddaughter has Celiac. I wish you could of seen how her eyes lit up and the huge smile on her face when she bit into it and said oh grandma, these are the best gluten free baked things you have ever made."

Rosalie H., Pinterest comment
The best thing is your GF stuff doesn't taste awful like most GF stuff. Your page is so special, @fearless dining because until those people are afraid to eat because of illness, allergy, pain, awful taste, or other cause, they will never know how stressful cooking and eating can be and nearly impossible to dine out. This page is a refuge that helped me normalize food again for me. Thank you."

Julie G., Facebook comment
I love your recipes. I love the details about which flour you specifically used and tips like one cake you said to let it sit for a certain amount of time before baking to help with the gf flour."

Stephanie S., Facebook comment
I have a family that has more than one coeliac in it, and also has limited financial means. I don't have the capability of just trying recipes out willy-nilly, and then being a flop.

Every single one of your recipes that I've tried have turned out amazing. I'm never afraid to try some thing that you post and I know that takes a lot of work on your end so thank you. "

Delia M., Facebook comment
I think you're "SPOT ON" with all the info and I love that you acknowledge our comments and likes!

Thank you for all your wonderful recipes and all the work you put into this group! I personally can't afford to buy a lot of extra flours and I really appreciate how you try different ones and tell us about your results! Thank you!!

Kay M., Facebook comment
Thanks for all YOU do to help us in this difficult journey."

Ky S., Facebook comment
Thank you for all you do for us. As a newer Celiac, you really help me. your recipes remind me that I can still have delicious foods and still have fun cooking/baking."

Amanda L., Blog comment
I'm a new baker to the gluten free world. I made peanut butter blossoms before I became gluten intolerant and they never turned out as good as I wished. I saw this gluten free recipe and thought let's give it a try. I followed the recipe as printed. Very easy to follow. I must say they are absolutely delicious!! Better than the gluten recipe. I asked my adult son to try them. Initially he said I don't really like that kind but he did try them. His response was these are absolutely delicious, way better than your old recipe. What I love about her recipes are they are simple to follow and the quantity the recipe stated was how many cookies it made. Can't wait to try more of her recipes!!"

Debbie R., Blog comment
Awaiting breathlessly! Love your recipes! I have a coffee shop and bake with your GF recipes & tell customers about your site. Thanks for making me look good as a baker!"

Michelle H., Facebook comment
Sandi, as a severe celiac, I can honestly say you have the very best recipes, tips, etc. of anyone to date! Thank you for doing what you do."

Maggie C., Facebook comment
I love your recipes and I find your posts easy to navigate. I don't always like reading all of the posts, however, I do with GF baking. I have appreciated your tips."

Jan Y., Facebook comment
Another great recipe with common, on hand ingredients. I always jump to recipe before I read so I know what ingredients I need. "

Karen F., Facebook comment
I love your site! I wouldn't trade length of a post for the valuable information included- the testing of different flour blends is a huge asset but takes space. The trade off is fair."

Lauren S., Facebook comment
Just made these today for the family pool party tomorrow but hubby wants to keep them to himself! So good Definitely a keeper!"

Joanne K., Facebook comment
Wonderful recipe!! I tried 5 or 6 other GF bread recipes that were flops. I've probably made this recipe over a dozen times. It usually barely makes it out of the bread maker before it starts getting eaten! Light, Moist, and fluffy. I've also found that if I'm running short on sorghum flour it's very forgiving with substituting other GF flours, just may need to add to more water. A few tablespoon of almond flour gives a lovely texture. Can't thank enough for such a great recipe!!"

Kathy, Blog comment
Your recipes are my favorites for multiple reasons. They turn out delicious, they are easy to follow and I love the tips you include. Your recipes are my go to. Your feedback to my questions are quick and helpful. I could not have navigated my son's celiac diagnosis as easily as I have without Your recipes."

Laura T., Facebook comment
I love all your recipes and I agree with others who have said I greatly appreciate the variety. I like them the way they are and I love that you tell what brands you use and give other options in the notes. Thank you for all your hard work as you are busy like the rest of us but still take the time to do this as an amazing service for those of us dealing with celiac. Thank you for making it easier for us by testing it all out until it works. My best advice is you should put together a book so we can all buy it to support your hard work. God bless you and can't wait for more recipes!!!"

Monica M., Facebook comment
Gluten Free Resources:
I have a lot of great resources for those who are new to gluten free, as well as seasoned pros. My resources range from living gluten-free to baking tips, safe dining resources, and recipe troubleshooting. Just hit the button to go straight to my resources page!
Subscribe To My Weekly Recipe Newsletter:
Simplifying the art of baking and cooking gluten-free recipes.