Rolos are a delicious combination of chocolate and caramel. Some caramels are made with barley, so anyone on a gluten-free diet must evaluate any food with caramel as an ingredient. Are Rolos Gluten Free?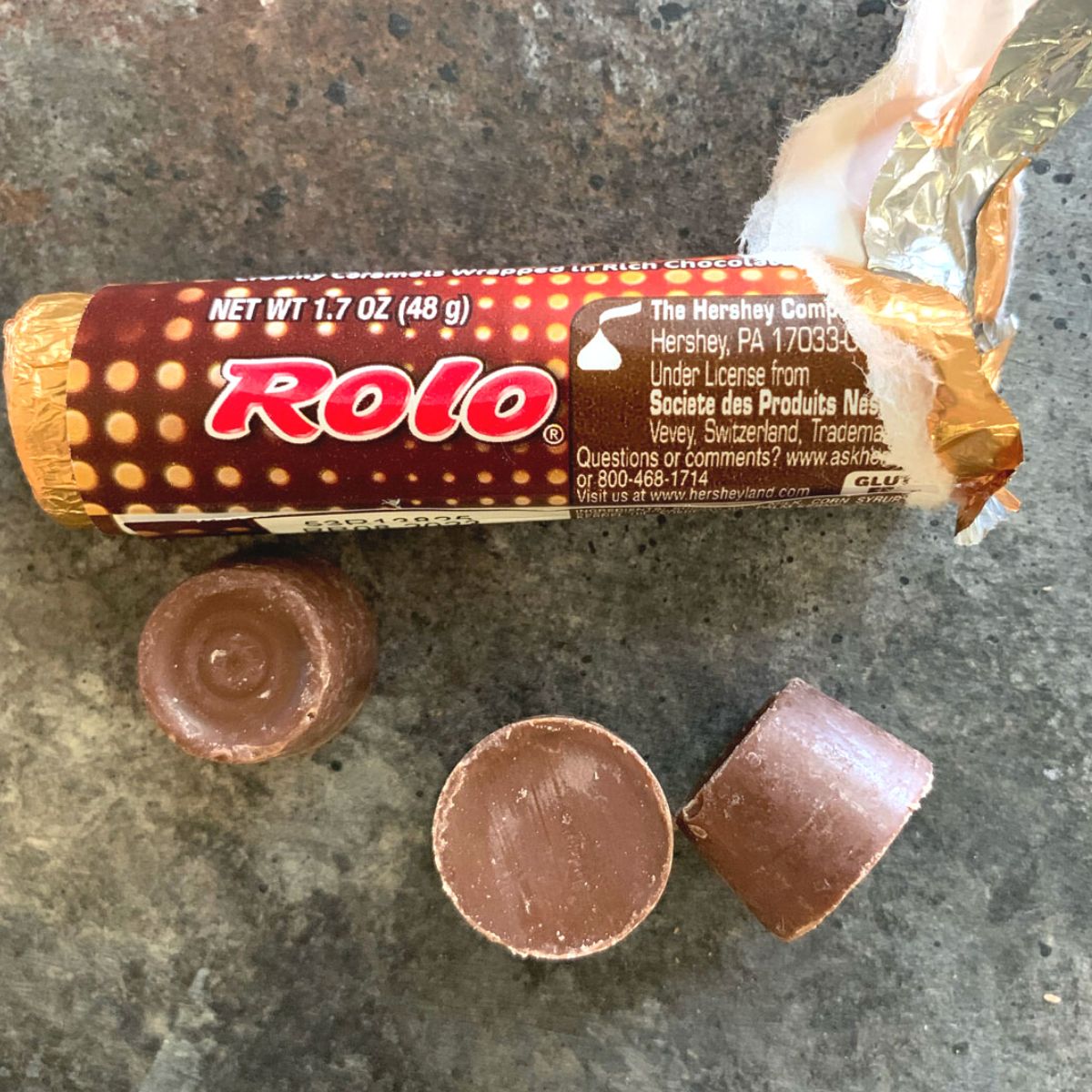 Jump to:
What Are Rolos?
Rolos are bite-sized candies that come in a tube. They are chocolates with a caramel center. Hershey Candy Company makes Rolo Candy. Hershey has been making Rolos since 1969. Rolos are made in the U.S.A. under the Nestle brand label.
You can find Rolo candy for sale pretty much anywhere, including grocery stores, pharmacies, vending machines, movie theaters, and gas stations. They are very popular.
Rolos are also one of the most popular candies that get handed out on Halloween. If your kids are gluten free or have other food allergies, it is critical to help them sort their trick-or-treat candy into piles. My kids would give away any candy that contained gluten.
Check out all of my candy research to find out which candies are gluten free in my Candy List.
Answer: Are Rolos Gluten Free?
Yes, I am happy to say that Rolos are gluten free! As you can see from the manufacturer's website above, they list Rolo candies as gluten free. If you look at the photo below, Hershey also labels the package with a gluten free icon.
🔑 Sandi says: It is important to note that Rolo Minis are NOT gluten free! If you look at the ingredients label, these have a declaration on the label that says Rolo Minis may contain wheat.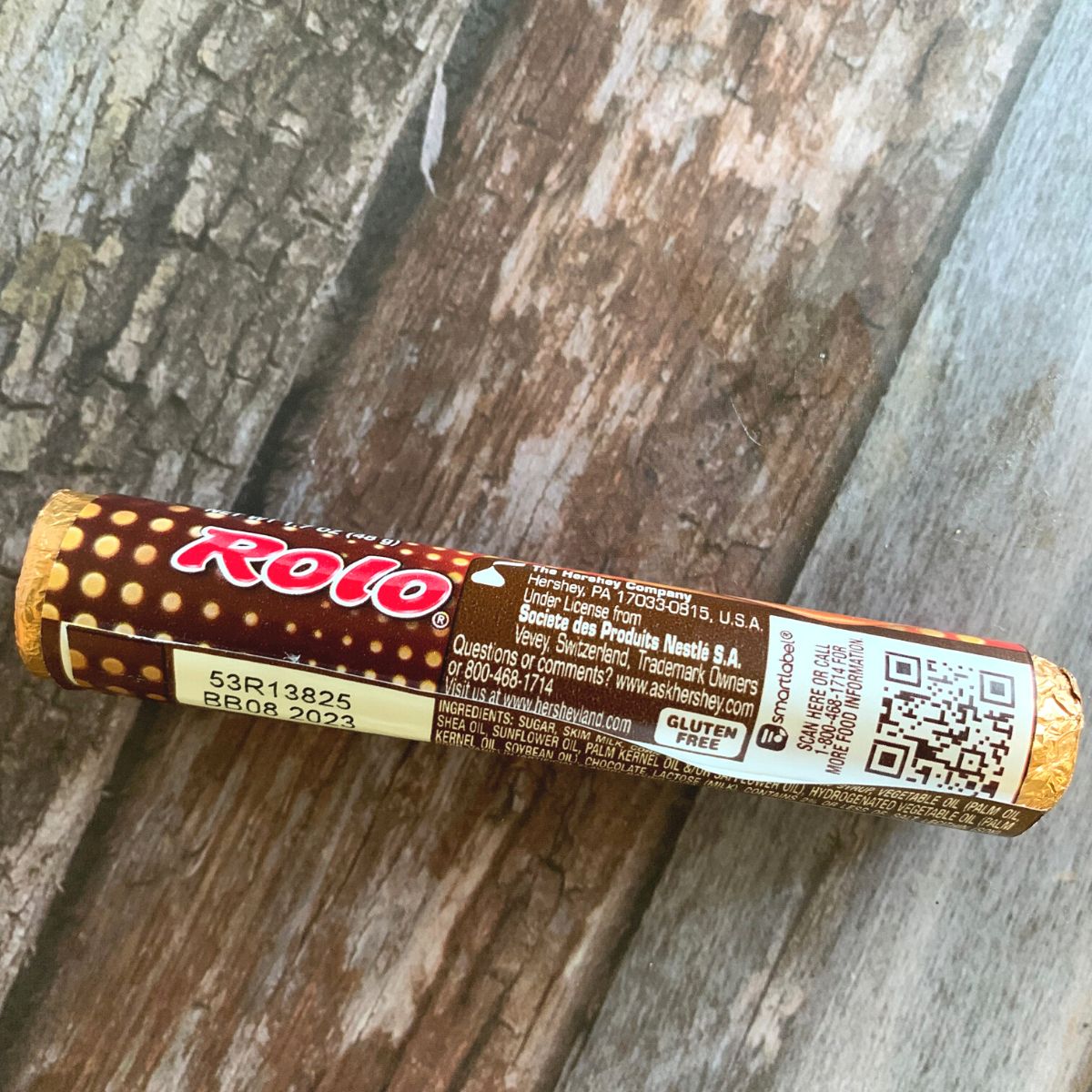 Please know that although Rolo says their candy is gluten free, there is no indication on their website if Rolo is made on shared lines. Hershey's is very good at declaring allergens, so I have to think they would only label candy gluten free if it is not made on shared lines.
Rolos Ingredients:
Sugar
Corn Syrup
High Fructose Corn Syrup
Skim Milk
Vegetable Oil (Palm Oil, Shea Oil, Sunflower Oil, Palm Kernel Oil, Safflower Oil)
Hydrogenated Vegetable Oil (Palm Kernel Oil, Soybean Oil)
Chocolate
Contains 2% or Less of:
Lactose
Salt
Lecithin
PGPR
Vanillin
Baking Soda
As always, if you have celiac disease or gluten intolerance, it is up to you to eat this candy. Note that Rolos are not dairy-free.
If you love chocolate, be sure to see what other candy is gluten free. Are Milk Duds Gluten Free and Are Snickers Gluten Free?
Simplifying the art of baking and cooking gluten-free recipes.