If you have ever had bad breath, you have most likely needed a mint to freshen your breath. You don't want to bowl someone over and make a wrong impression, so you pop into a store to grab some mints. When you enter the store, you will see dozens of mints lined up on a shelf. It will leave you wondering are any of the mint options gluten-free.
Tic Tacs are often the easiest mints to find at grocery and convenience stores. These mints are the best at freshening your breath. But before you grab a box of Tic Tacs, you need to make sure Tic Tacs are gluten free.
Jump to:
Tic Tacs are a fun minty candy to enjoy. If you love candy, Be sure to check my list, so you know what candy is gluten free!
What Are Tic Tacs?
Tic Tacs are tiny little hard mints that are made by Ferrero. This Italian company first started making these pocket mints in 1969. What began as just a tiny and minty way to freshen breath has become a sensation of different flavors now available in over 100 countries worldwide.
You may recognize them from their tiny plastic flip-top boxes on sight. Or from the rattling sound they make in your pocket or purse when you carry them around.
Check out all of my candy research to see what candy is gluten free.
Answer: Are Tic Tacs Gluten Free?
Well, if you are desperate for fresh breath, I am happy to say that yes, Tic Tacs are gluten free! You can happily consume them because all flavors they make are gluten-free.
They are also dairy-free and vegan, so they're the perfect mints to share with anyone and everyone, as most people can tolerate them.
Tic Tacs Flavors:
You can safely pick up any Tic Tac flavor and be gluten-free while freshening up your breath everywhere you go! Tic Tacs come in great flavors that include:
Freshmints
Orange
Tropical Adventure
Fruit Adventure
Wintergreen
Big Berry Adventure
Coca Cola
Tic Tacs Ingredients:
The basic ingredients in Tic Tacs have no gluten. Instead, they are made with sugar, rice starch, maltodextrin, natural and artificial flavors, gum Arabic, magnesium stearate, and carnauba wax.
I have researched a lot of candies, including Are Milky Ways Gluten Free and Is Salt Water Taffy Gluten Free? It is so important to keep safe!!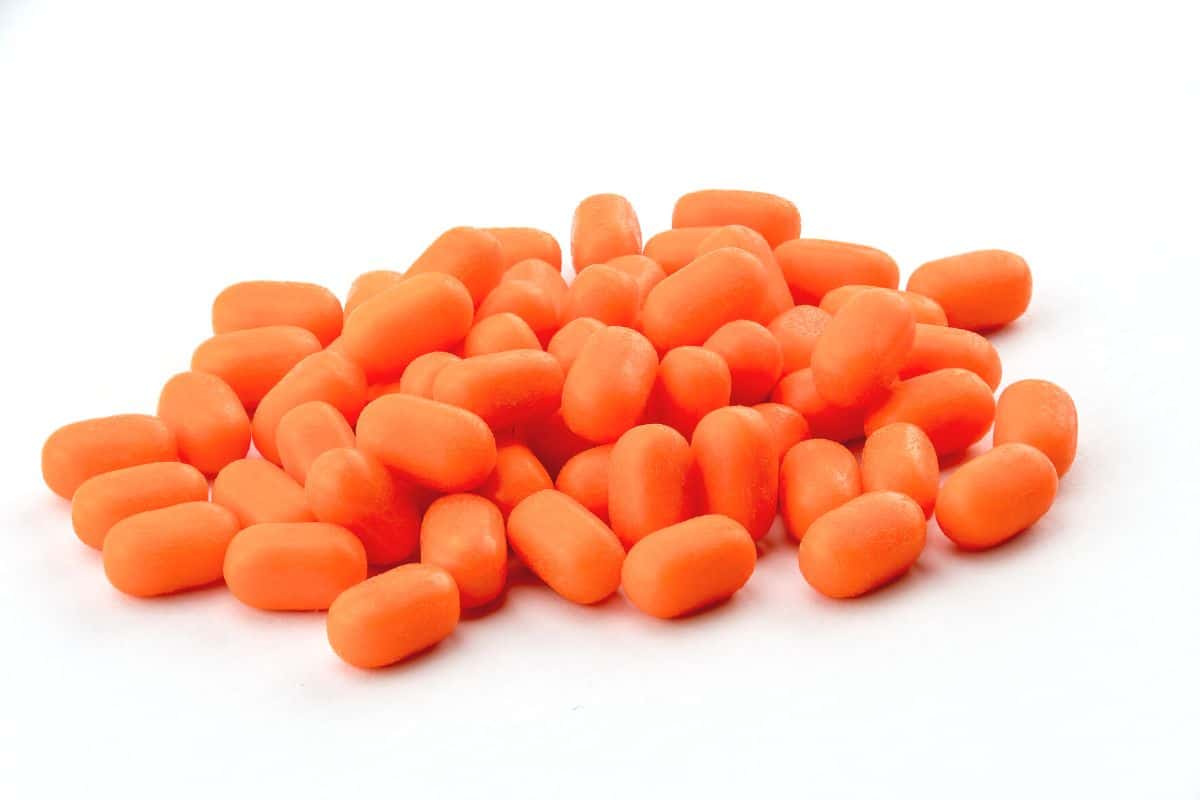 More Gluten Free Mint Candy Options:
Buc-ee's Sugar-Free Peppermint Breath Mints
PUR 100% Xylitol Mints Sugarless Spearmint
Lifesavers Mints
Neuro Mints Nootropic Energy Mints
Red Bird Soft Peppermint Candy Puffs
Angel Mint Creamy Peppermint Sticks
Stewarts Soft Peppermint Puffs Candy Balls
Trader Joe's Organic Peppermints
St. Claire's Organic Breath Mints
ICE CHIPS Xylitol Candy Tins
Brach's Star Brites Peppermint Hard Candy
Party Sweets White Buttermints
Party Sweets Pink Buttermints
Simply Mints Peppermint Breath Mints
Big Sky Sugar-Free Mint Candy
Junior Mints (all flavors)
Simplifying the art of baking and cooking gluten-free recipes.