Charms Blow Pops are iconic lollipops with fruity flavors and a bubble gum center. They are popular with kids and grownups alike! If you find Blow Pops in your kids' Trick or Treat bags, it is important to ask Are Blow Pops Gluten Free?
Jump to:
What Are Blow Pops?
Charms Blow Pops are popular lollipops that have a fun bubblegum center. Tootsie Candy Company makes these lollipops. Tootsie bought the Charms company in 1988. The marketing boasts two treats in one because you get a fruity lollipop and bubblegum in one candy.
Blow Pops come in three varieties: Charms Blow Pops, Charms Super Blow Pops, and Charms Blow Pop Minis. (Note that Charms makes several candies, but this article is about their Blow Pops.)
As a parent, you know how important it is to ensure candy is safe for your kids if they need a gluten free diet. Those with celiac disease, gluten intolerance, or an allergy can have severe internal and external reactions when they ingest gluten.
You need to be diligent, especially during Halloween. Be sure to sort all of your kids' candy so you can remove any candies that are not gluten free.
Be sure to check my Candy List to see all of my candy research.
Answer: Are Blow Pops Gluten Free?
If you are wondering if Blow Pops are gluten free, I am happy to say that Blow Pops are gluten free. Tootsie Company is very good at labeling their candies on their website. They also make Dots Candy, which I have researched.
If you see the above screenshot from Tootsie's website, you will see the candy is labeled gluten free. In the first photo, you will see Tootsie labeled the Charms Blow Pops with a gluten free symbol on the bottom left of the package.
Note this candy is not certified gluten free, but when Tootsie labeled it gluten free, they indicated that this candy was not made on any shared equipment with gluten ingredients.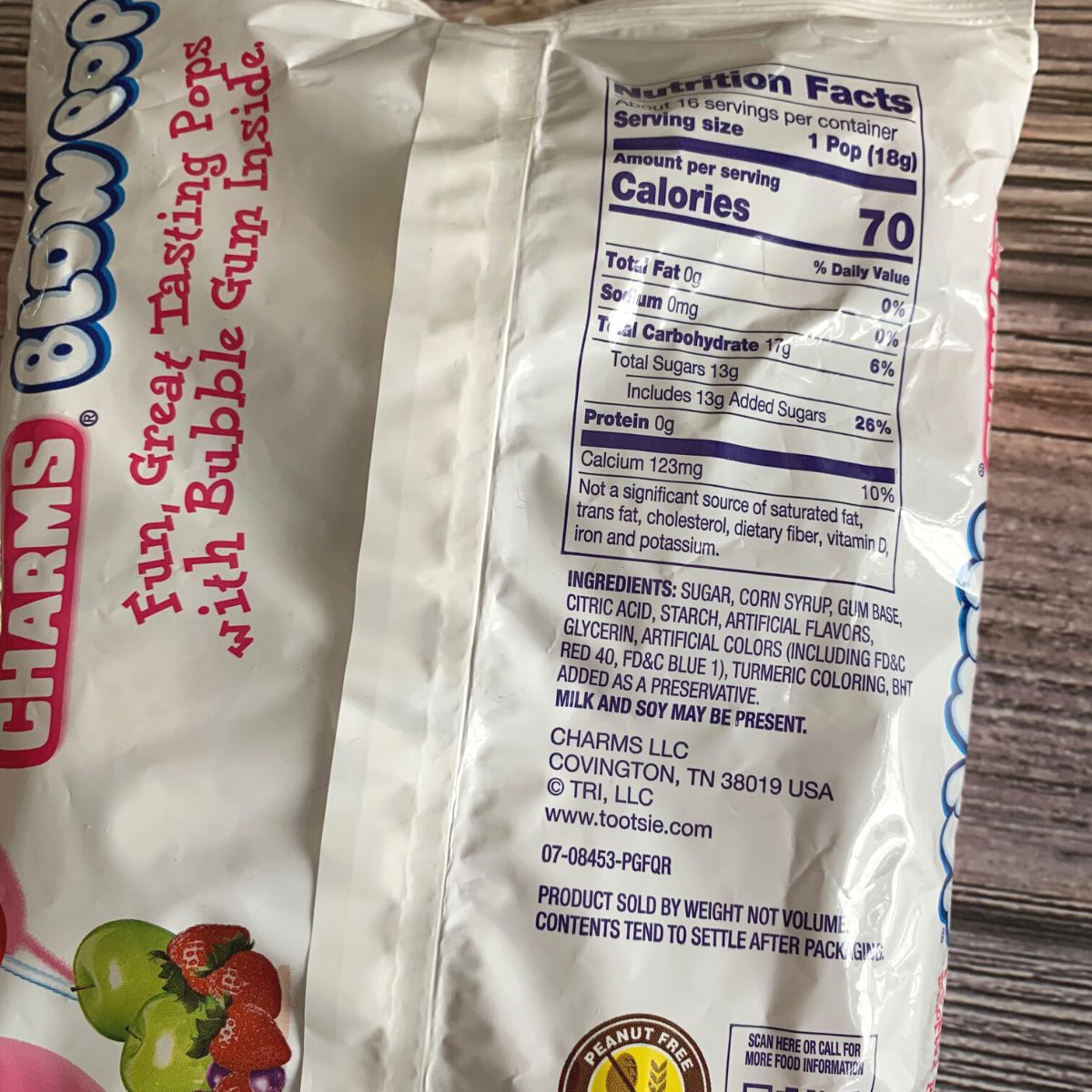 Blow Pops Ingredients:
If you are gluten free, it is always important to review the ingredients label of any food you are considering buying. A quick review shows these are the ingredients in Charms Blow Pops:
Sugar
Corn Syrup
Gum Base
Citric Acid
Starch
Artificial Flavors
Glycerin
Artificial Colors
Turmeric Coloring
BHT (preservative)
If you are researching candy, be sure also to see Are Mike and Ike Gluten Free and M&Ms Gluten Free.
Simplifying the art of baking and cooking gluten-free recipes.