DOTS are a fun, colorful gumdrop type of candy. You can find them at most grocery stores and pharmacies. With Halloween around the corner, knowing which candy is safe for those on a gluten-free diet is important. Are DOTS gluten free?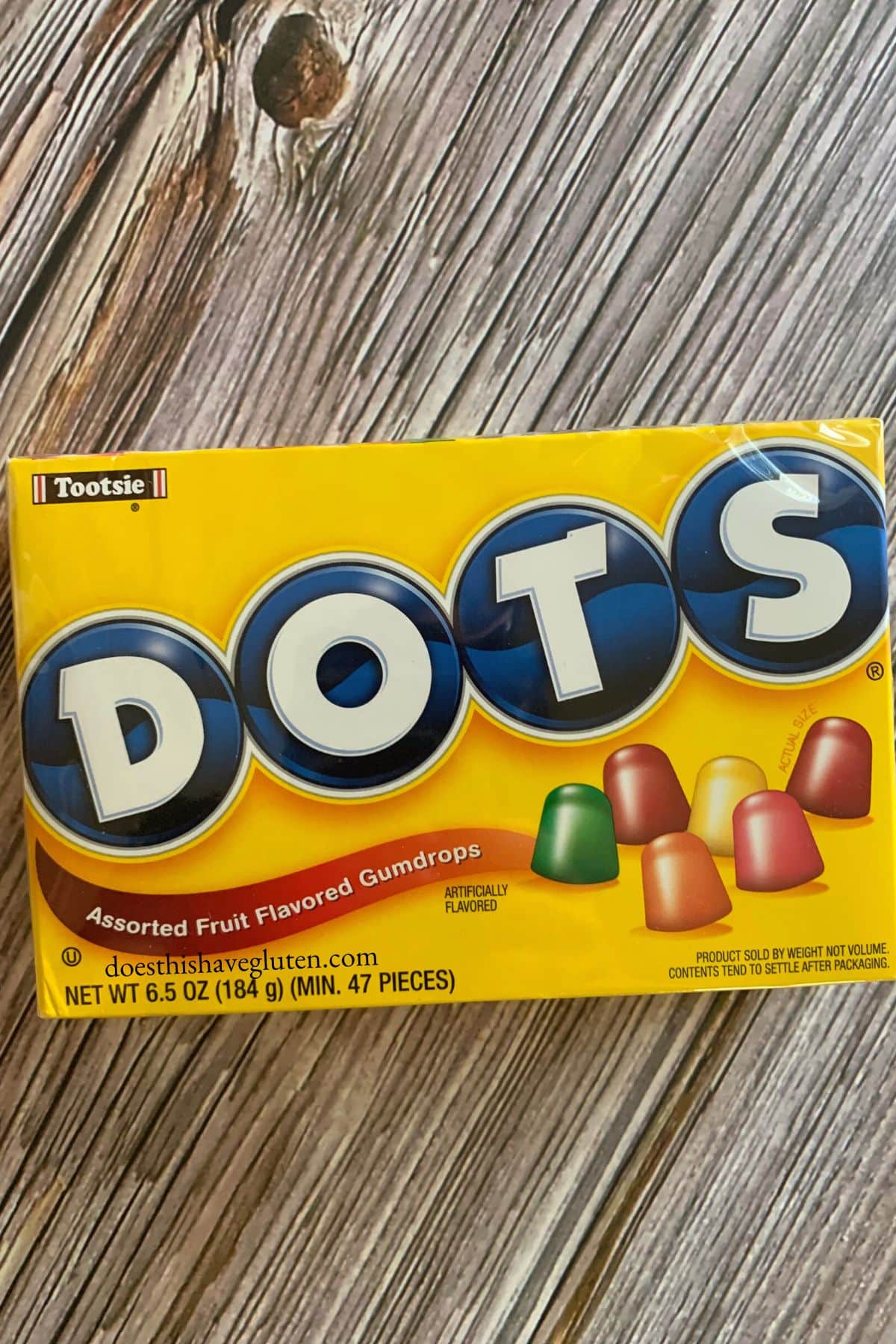 Jump to:
What Are Dots Candy?
DOTS candy was created in 1945, and it comes in several varieties. Original DOTS come in cherry, strawberry, lemon, lime, and orange. You can also find DOTS in Tropical, Sour, and Watermelon varieties. (Note the watermelon flavor was just released in 2022!)
DOTS are gumdrops, which means they have a slight cone shape. They are made to be bite-sized and easy to eat. They are made at Tootsie's Chicago plant, making over four billion DOTS per year. Tootsie Industries also makes Tootsie Roll Pops.
You will often find DOTS for sale in grocery stores, movie theaters, and over Halloween. I can't emphasize enough how important it is to check all of your kids' Halloween candy to ensure everything is safe.
I have been researching the candy quickly, so you have a trusted source for accurate information. You can see all of the candy write-ups I have written on my Candy List. You can also read about whether Nerds are gluten free.
Answer: Are Dots Gluten Free?
I am happy to say that all flavors of DOTS are gluten free. Tootsie Industries is very good at labeling their products that are gluten free.
Note that the box of DOTS doesn't say gluten free. If you look at the above link, it shows the brand labels DOTS gluten free on the Tootsie website.
You can eat DOTS safely if you are celiac, gluten intolerant, or have a gluten allergy. That being said, brands are known to change their recipes, so I recommend that you check the website above often to ensure nothing changes.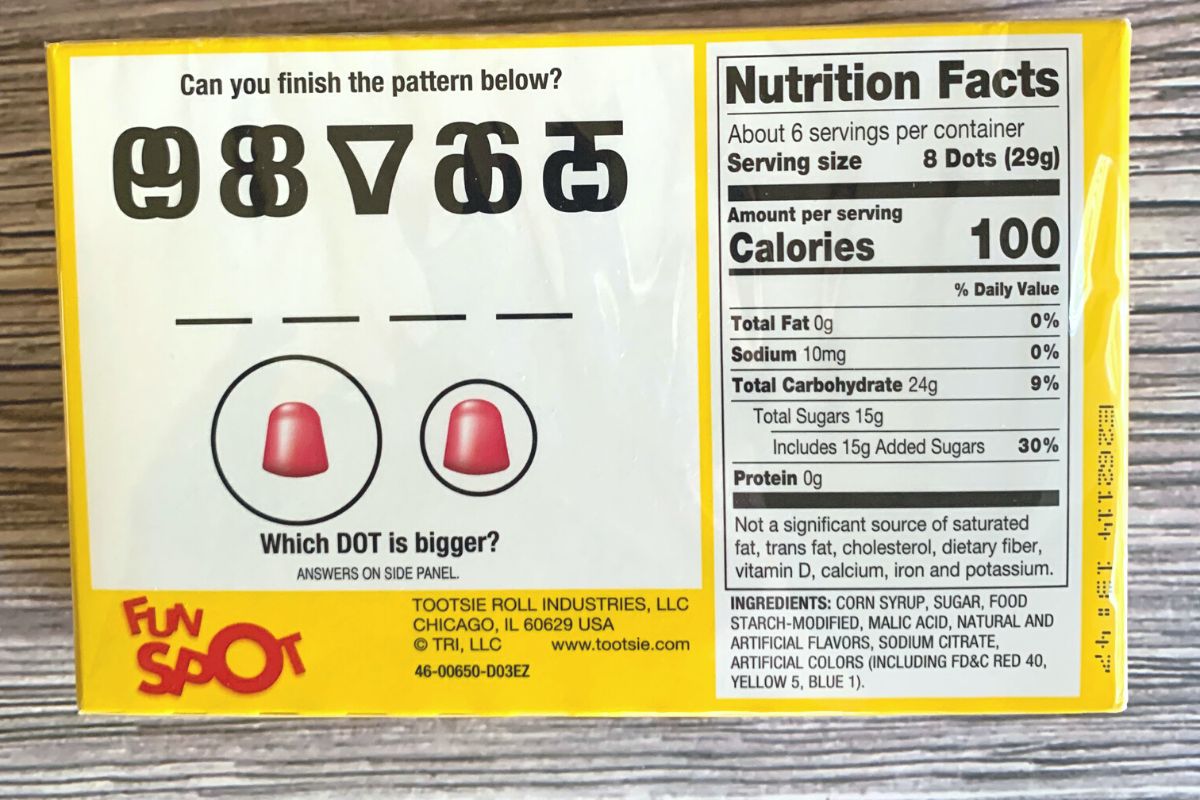 DOTS Ingredients:
As you can see in this ingredient list, DOTS has no gluten-containing ingredients. For the brand to label DOTS gluten free on their website, they are acknowledging the candy is not made on shared equipment.
Corn Syrup
Sugar
Food Starch
Malic Acid
Natural and Artificial Flavors
Sodium Citrate
Artificial Colors
If you have a sweet tooth like me, check whether these candies are gluten free:
Simplifying the art of baking and cooking gluten-free recipes.