Gluten free muffins have become increasingly popular in recent years, whether due to dietary restrictions or personal preferences. However, baking fluffy gluten free muffins can be a challenging task. Let's dive in and talk about the tools you need to make the perfect gluten free muffins.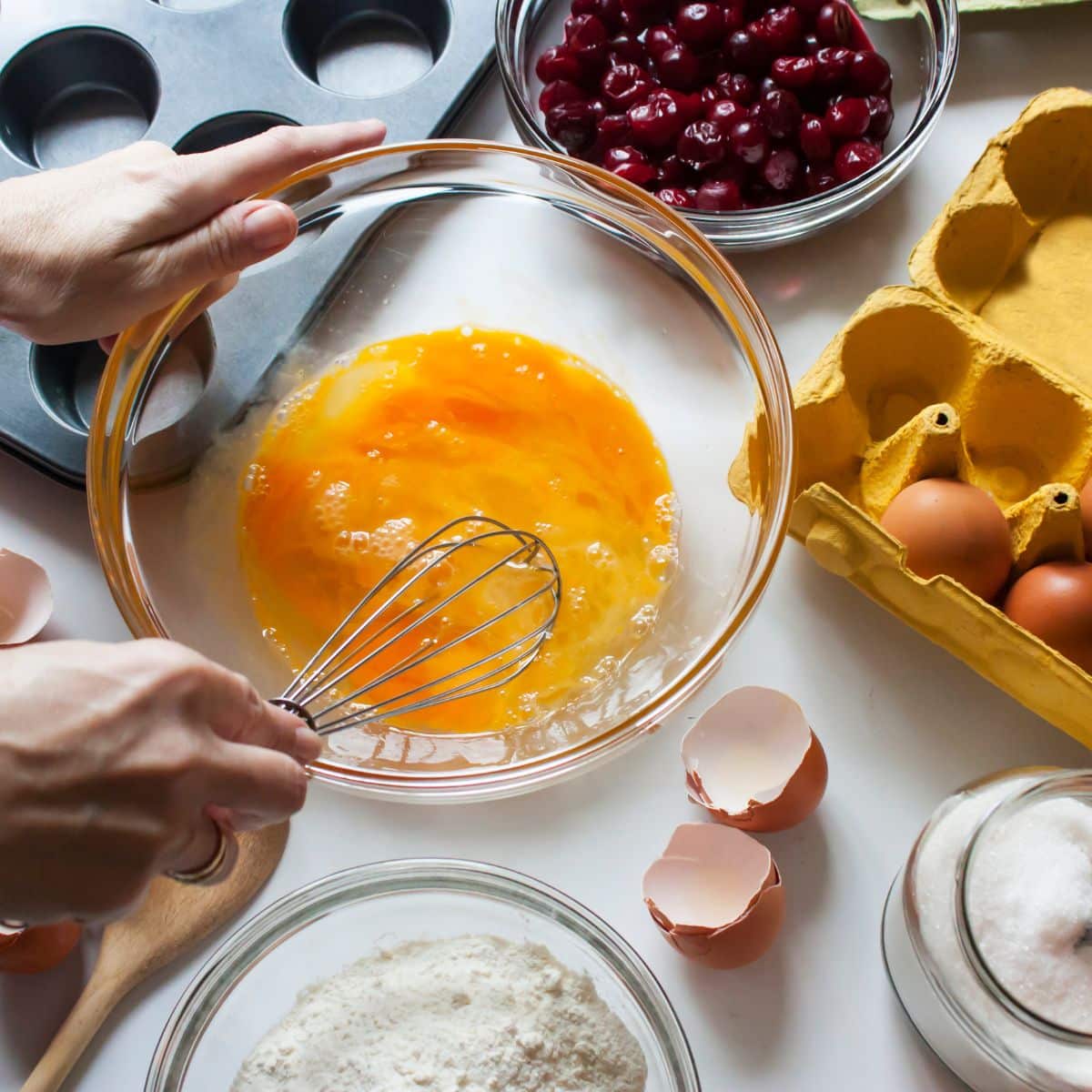 Jump to:
Making gluten free muffins can be tricky. Every gluten free flour blend behaves differently, adding to the challenge. Fortunately, several tools and techniques can help you achieve delicious, moist, and fluffy gluten-free muffins.
Whether you are a novice or an experienced baker, these tips and tools will help you create mouth-watering gluten-free muffins that everyone can enjoy. I also have a great Gluten Free Muffins Troubleshooting Guide to help you perfect your muffin-baking skills.
Overall, having the right baking tools can make a big difference in the quality of your muffins. They can help ensure that your gluten free muffins bake evenly, have a uniform appearance, and turn out light and fluffy.
🔑 Sandi says: If you love to bake, check out these Gluten Free Baking Tips. These tips can help you become a better gluten free baker.
If you are curious which gluten free flour blends are best for muffins, I tested four gluten free flour blends in my gluten free muffins base recipe to find out!
How The Right Equipment Helps:
The most important part of gluten free baking is being sure to use the correct gluten free flour blend. Every blend is different and behaves differently in recipes. I list all of my favorite gluten free flour blends and what types of recipes they work best in.
The second most important thing in gluten free baking is using the right tools. pretty important. These are the tools I use the most when baking my gluten free muffins recipes.
Muffin tin: A muffin tin is arguably the most important tool for making muffins. Using a muffin tin ensures that your muffins will bake evenly and have a uniform appearance. The muffin tin also provides the structure for the muffins as they bake, helping them to rise properly.
Mixing bowl: A large mixing bowl is essential for properly combining dry and wet ingredients. It is also nice if they have a non-slip bottom, which makes mixing the batter thoroughly easier because it won't slide around on the counter. Do not use a stand mixer to make muffins. Always hand mix in a bowl.
Measuring cups, spoons, and a digital scale: Accurately measuring your ingredients is critical when baking muffins, especially in gluten free baking. Using the correct size measuring cups and spoons will ensure that you add the correct amount of each ingredient, resulting in consistent and delicious gluten free muffins every time.
Whisk: A whisk or spatula is necessary for mixing the wet and dry ingredients.
Cooling rack: After baking, it's important to cool the muffins properly. Placing them on a cooling rack allows air to circulate around the muffins, which will prevent them from becoming soggy on the bottom. To move the muffins from the muffin pan to a cooling rack, I use a knife on the side of the muffin to gently lift the muffin out of the pan.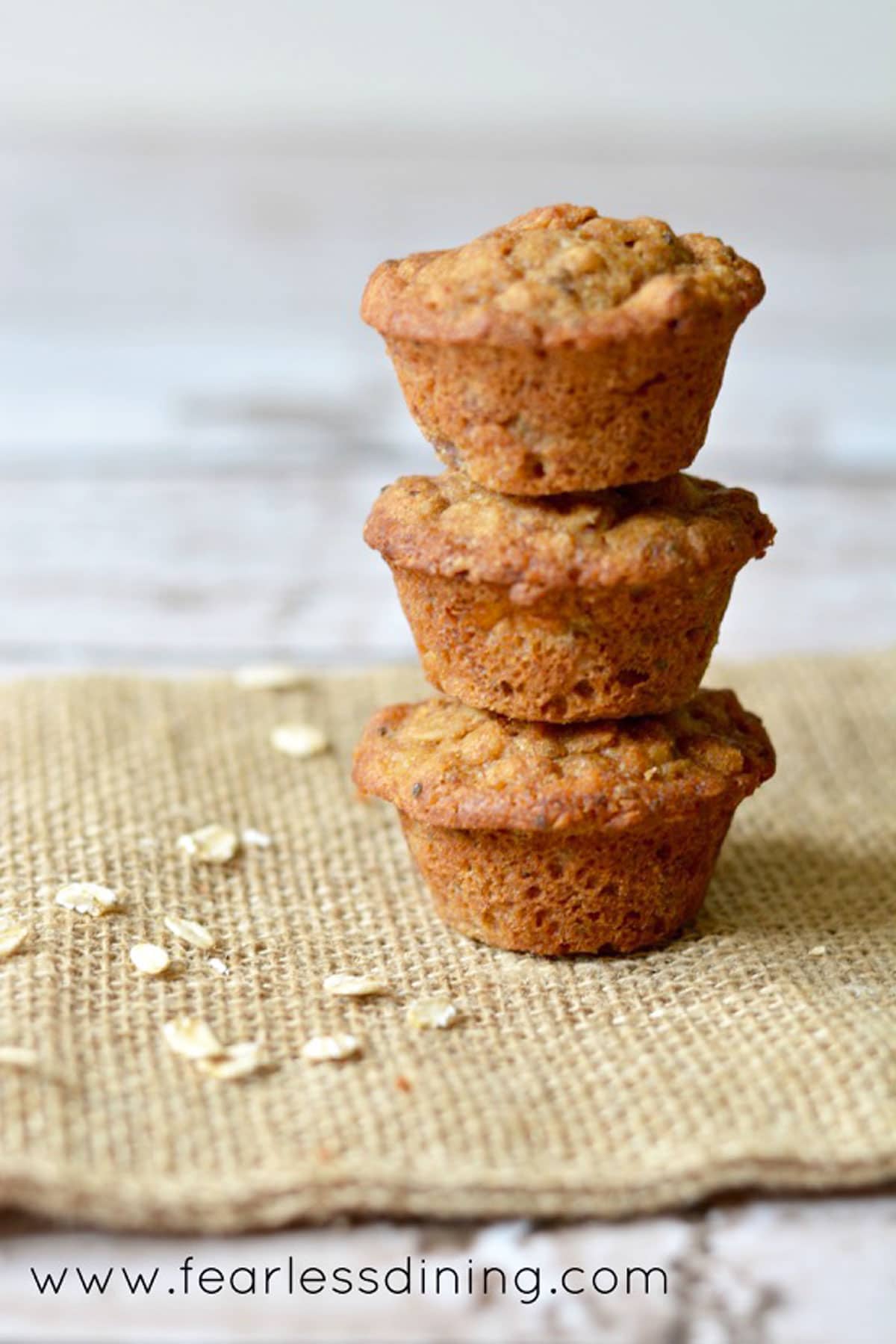 These Gluten Free Banana Oat Muffins are absolutely delicious. Make them bite-sized or regular-sized.
My Favorite Tools For Making Gluten Free Muffins:
The Best Gluten Free Muffins Recipes:
Looking for more? Get my FREE Gluten Free Lemon Desserts E-Cookbook when you sign up for my weekly recipe newsletter!