If you don't like bok choy, you are not alone!! If you are open to trying again, give one of these recipes a try. One may just convince you how delicious bok choy can be!
Bok choy lovers rejoice because I have 10 deliciously easy gluten free bok choy recipes that are so worth trying! If you are new to gluten free living, don't forget to check out my beginner's guide to gluten free for lots of tips and no-fail recipes.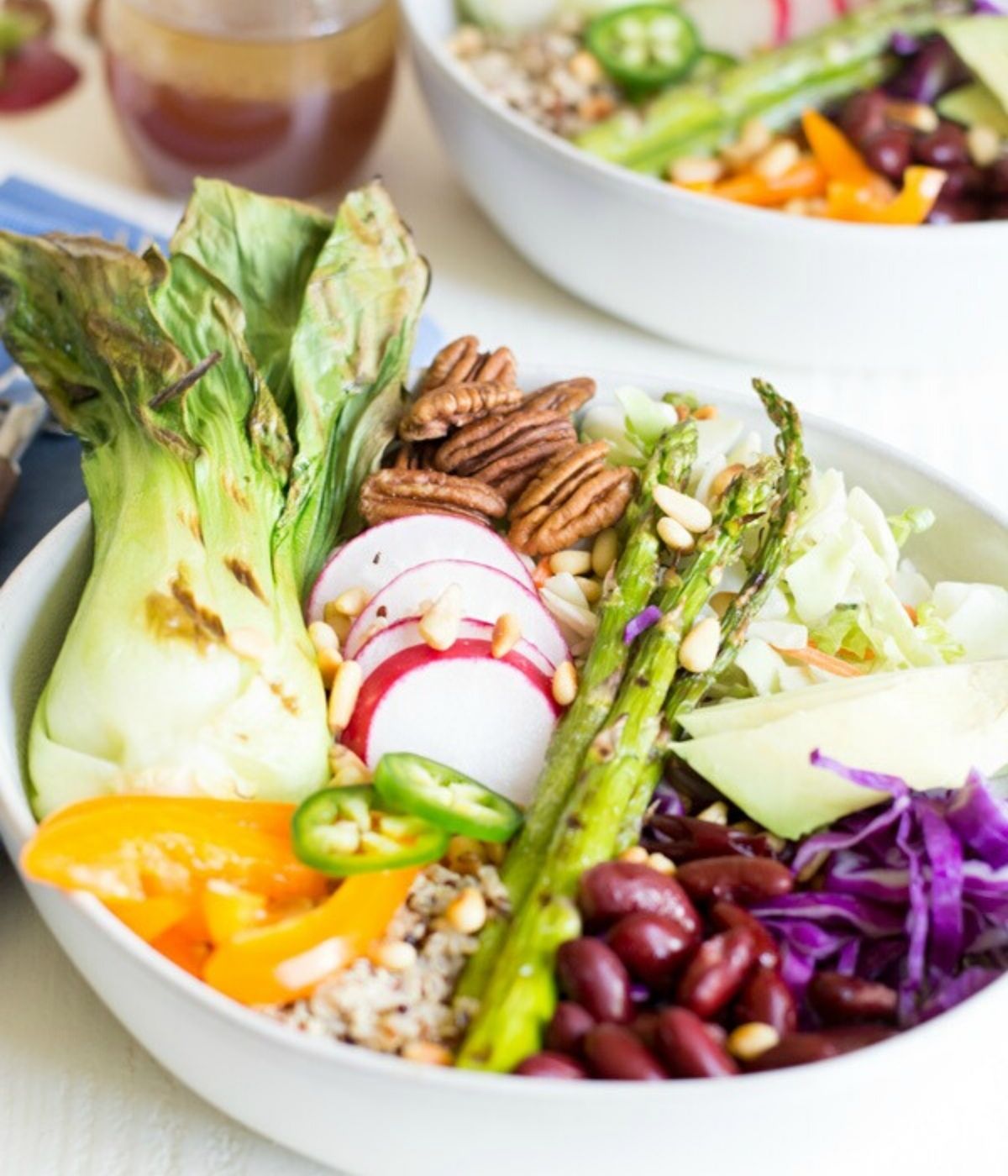 What is bok choy?
Bok Choy is one of those vegetables you either love it, or you hate....there is no in between. The good news is that bok choy cooking is easy and I have pulled together 8 of my favorite easy bok choy recipes for you to try!
Have you seen all of the bok choy at your local farmer's markets lately? Bok Choy is from the cabbage family and it is in season and ready for you to try.
I am going to be brutally honest. My family doesn't like bok choy very much. It tends to get a bit slimy when cooked, a definite no-no when kids are involved!
You can find bok choy in all sizes from large to small. Baby bok choy is pretty grilled in Buddha Bowls.
Is bok choy good for you?
It is a shame more people don't love this vegetable because bok choy is packed with over 70 antioxidants, vitamins A & C, and iron. Bok Choy is a healthy choice to incorporate into your diet....if you don't have picky family members!
Well, I decided to make a challenge and see if I could find ways my kids would eat bok choy.
Can you eat the whole thing?
Yes, the entire bok choy is edible from its leaves to the bulb. Bok choy hs a very mild taste, almost like cabbage, but much lighter in flavor. It absorbs the flavors of sauces you cook it in easily.
How do you cook bok choy?
Bok choy can be sautéd, stir-fried, oven roasted, grilled, and even eaten raw!
I found 10 bok choy recipes that will challenge you and your family to give this green vegetable another chance. From recipes with hidden bok choy to recipes where bok choy takes the center stage, these are MUST TRY recipes.
These popular bok choy recipes are ready in under 30 minutes and these bok choy dishes are perfect for those busy weekday nights!
💭 Top tip:
My top tip for cooking bok choy is to not over cook it! Bok choy can get slimy very quickly so I like to add bok choy in after the other vegetables or ingredients cook for a few minutes.
10 Best Bok Choy Recipes
If you are new to bok choy, wait until you try some of these delicious bok choy recipes! They are quick and easy, and naturally gluten free!
Save(*This post was updated from an older June 2015 post.)