If you are like me, you need speedy dinner recipes for those busy weeknights. I scoured the internet to bring you the BEST gluten free shrimp dinner ideas. Shrimp cook quickly and these flavor-packed recipes are perfect. These shrimp dinner recipes are ready in about 30 minutes!
Jump to:
If you want new dinner ideas with shrimp, this collection have you covered! There are tasty shrimp dishes with a wide range of flavors. Everything from sweet and sour to creole and pad thai. My quick shrimp dinner ideas are kid-friendly and delicious!
Why these recipes are great:
Each and every one of these recipes is great because they are flavor-packed and come together so quickly. Getting dinner on the table quickly is one of my biggest challenges, and these recipes are some of my favorites. All of these recipes are gluten free, and many are also dairy-free!
I also have tons of delicious easy seafood recipes that are great for quick meals. Getting a healthy gluten free dinner doesn't have to be hard!
Kinds of shrimp:
Would you believe there are hundreds of different kinds of shrimp? They are named by size, the region where they live, and their coloring. The most common kinds of shrimp are white shrimp, pink shrimp, rock shrimp, brown shrimp, and tiger shrimp.
Any shrimp would make a delicious shrimp dinner!
Farmed vs. wild-caught:
I am a big advocate of wild-caught shrimp. Both are safe to eat, I feel better knowing the shrimp we eat is sustainably raised. This helps protect our oceans against pollution and over-farming. Most farmed shrimp is raised overseas, where rules and safety guidelines are not as strictly managed.
How to thaw frozen shrimp:
There are two main ways to thaw frozen shrimp.
Place the package in a bag (in case of leaks) in your refrigerator. It should thaw in 2 days.
Cut the top off the bag of frozen shrimp. Pour warm water (not hot) into the bag. Let the shrimp sit in the water for 10 minutes, then change out the water. The shrimp should be thawed in 15-20 minutes.
Once they are thawed, you can cook the shrimp in so many ways! Try my delicious Nut-Free Pesto as a boiled shrimp dipping sauce! You can also toss cooked shrimp in my homemade gluten free Alfredo Sauce and serve it over gluten free pasta.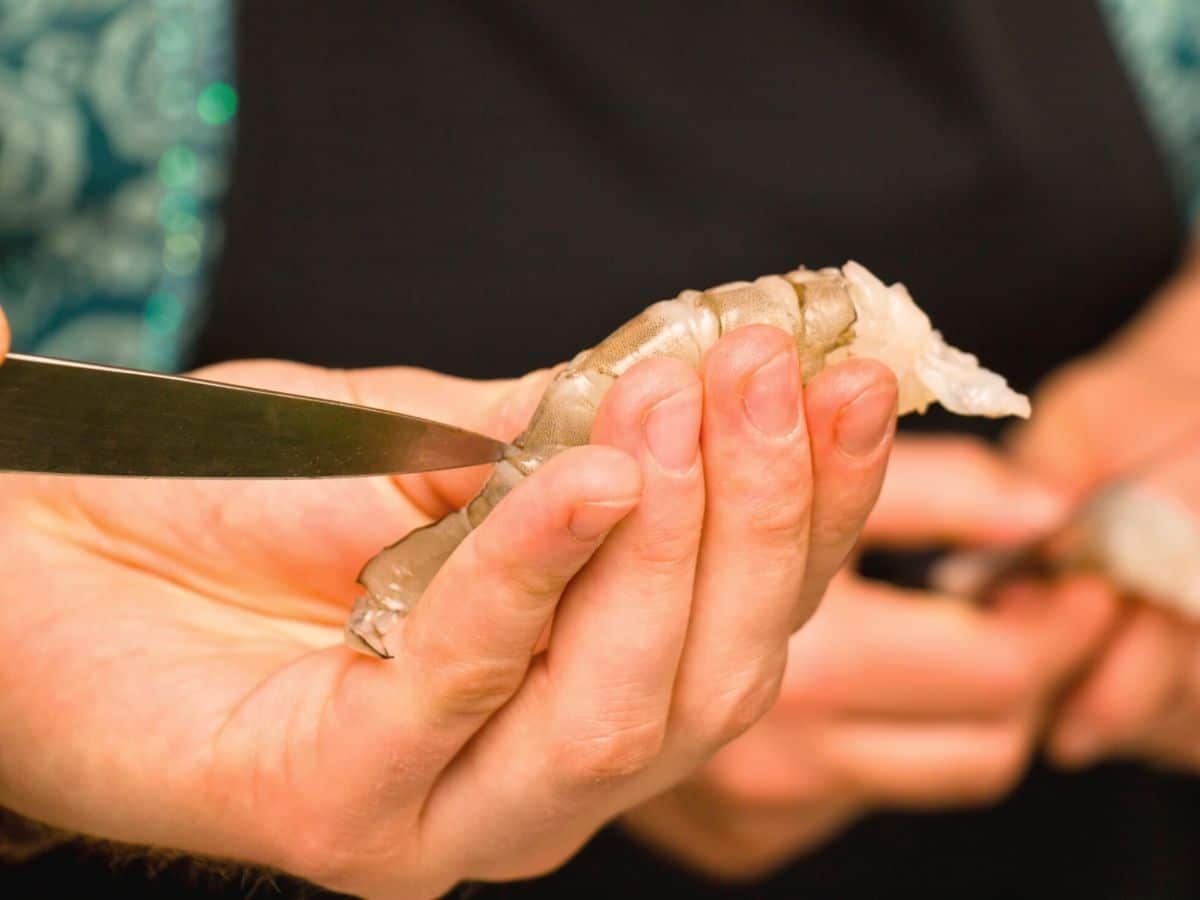 How to clean and devein shrimp:
I try to buy peeled and deveined shrimp whenever I can because I personally hate to clean shrimp. If you can't find deveined shrimp in your store. Here are easy directions to clean your shrimp:
Allow your shrimp to thaw.
Remove the peel, tail, and cut off the head (if applicable).
Take a sharp knife or deveining tool. To use a knife, run the knife along the back of the shrimp. Pull out the black vein. Or follow your deveining tool directions. Each seems to be a little different so use the directions on your tool.
How to freeze cooked shrimp recipes:
To freeze any of the recipes below, add them to a freezer-safe container or ziplock-style bag. Place into the freezer. They should keep up to 3-4 months.
What can you make with a frozen bag of shrimp?
Frozen shrimp is much more common to find in grocery stores than fresh. (Most grocery stores have previously frozen.) There are so many delicious shrimp recipes you can use a bag of frozen shrimp. All of the recipes below will work with frozen shrimp.
Delicious sides to serve with shrimp:
Don't forget to check out my delicious gluten free seafood recipes!
The Best Shrimp Dinner Recipes:
Easy Blackened Shrimp Fajitas
Step by step easy instructions to make homemade blackened seasoning and then how to use it to make shrimp fajitas.
Check out this recipe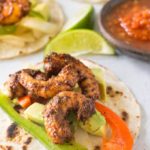 Ina Garten Grilled Shrimp Kabobs
This recipe for Ina Garten Grilled Shrimp Kabob requires little effort and yields a moist and juicy shrimp that tastes great the next day.
Check out this recipe
Quick and Easy Honey Garlic Shrimp
A delicious easy honey garlic shrimp recipe that is naturally gluten free. Perfect for a busy weeknight dinner.
Check out this recipe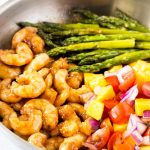 Lemon Shandy Peel and Eat Shrimp | Beer Steamed Shrimp
This lemon shandy peel and eat shrimp recipe is an awesome quick supper idea or the perfect appetizer for a low-key dinner party or a backyard barbecue!
Check out this recipe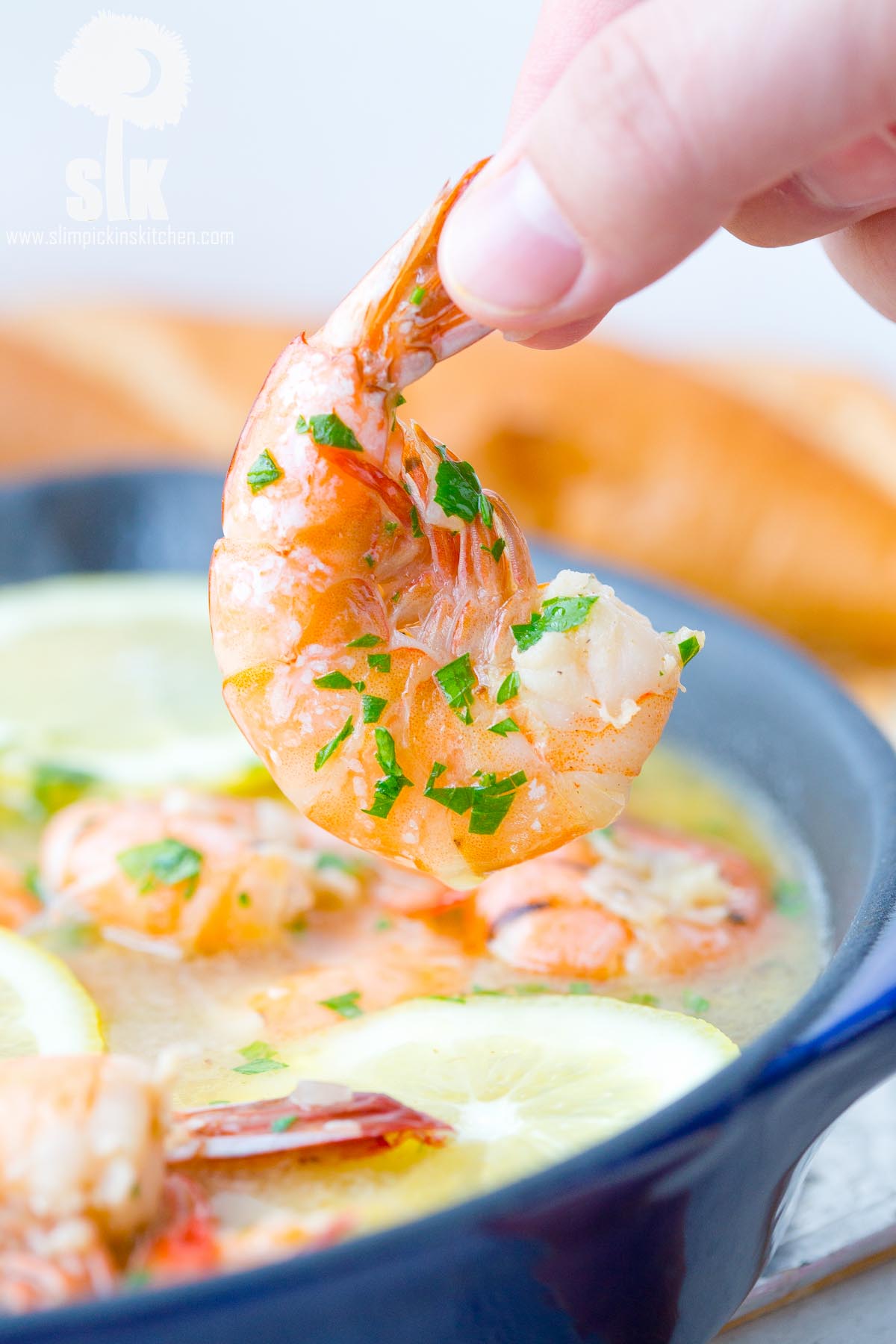 Shrimp Fra Diavolo with Zucchini Zoodles
A simple shrimp fra diavolo recipe that is ready in just 15 minutes!
Check out this recipe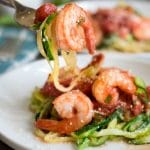 Bacon Wrapped Shrimp
These Bacon Wrapped Shrimp are a super easy appetizer recipe which are a party favourite and can be made in no time.
Check out this recipe
Shrimp Creole Recipe (Gluten-Free, Dairy Optional)
The deep, buttery base and bold, zesty tomato kick of this shrimp creole recipe will have you returning for bowl after bowl.
Check out this recipe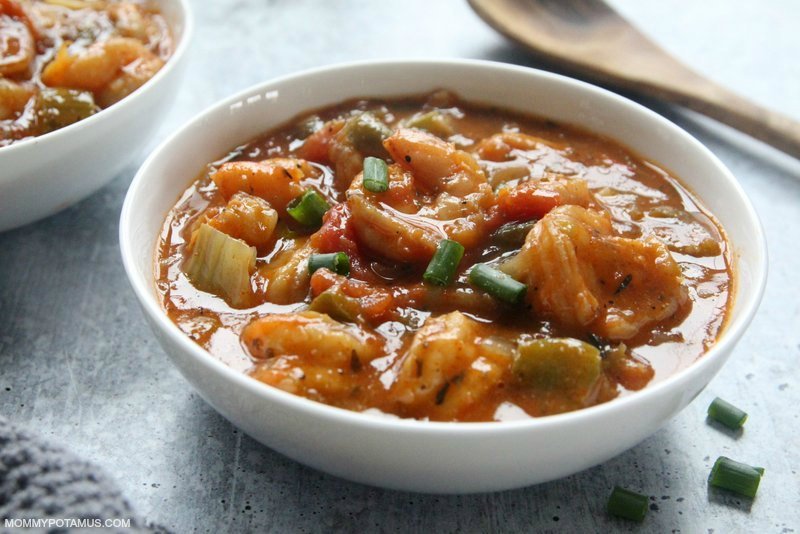 Cilantro Lime Shrimp Recipe (with Marinade and Sauce)
Easy to prepare and bursting with all the best flavors, this mouthwatering Cilantro Lime Shrimp will take you just 20-minutes to throw together! The secret to these big, fat, fantastic shrimp? Cilantro, garlic, shallots, and lime juice all blended together in a simple, yet crazy delicious marinade a…
Check out this recipe
The Tastiest Paleo Paprika Garlic Shrimp! (GF)
Shrimp cooked in a DELICIOUS SAUCE made of garlic, paprika, parsley, lemon juice, and coconut milk. Paleo, Whole30, and healthy.
Check out this recipe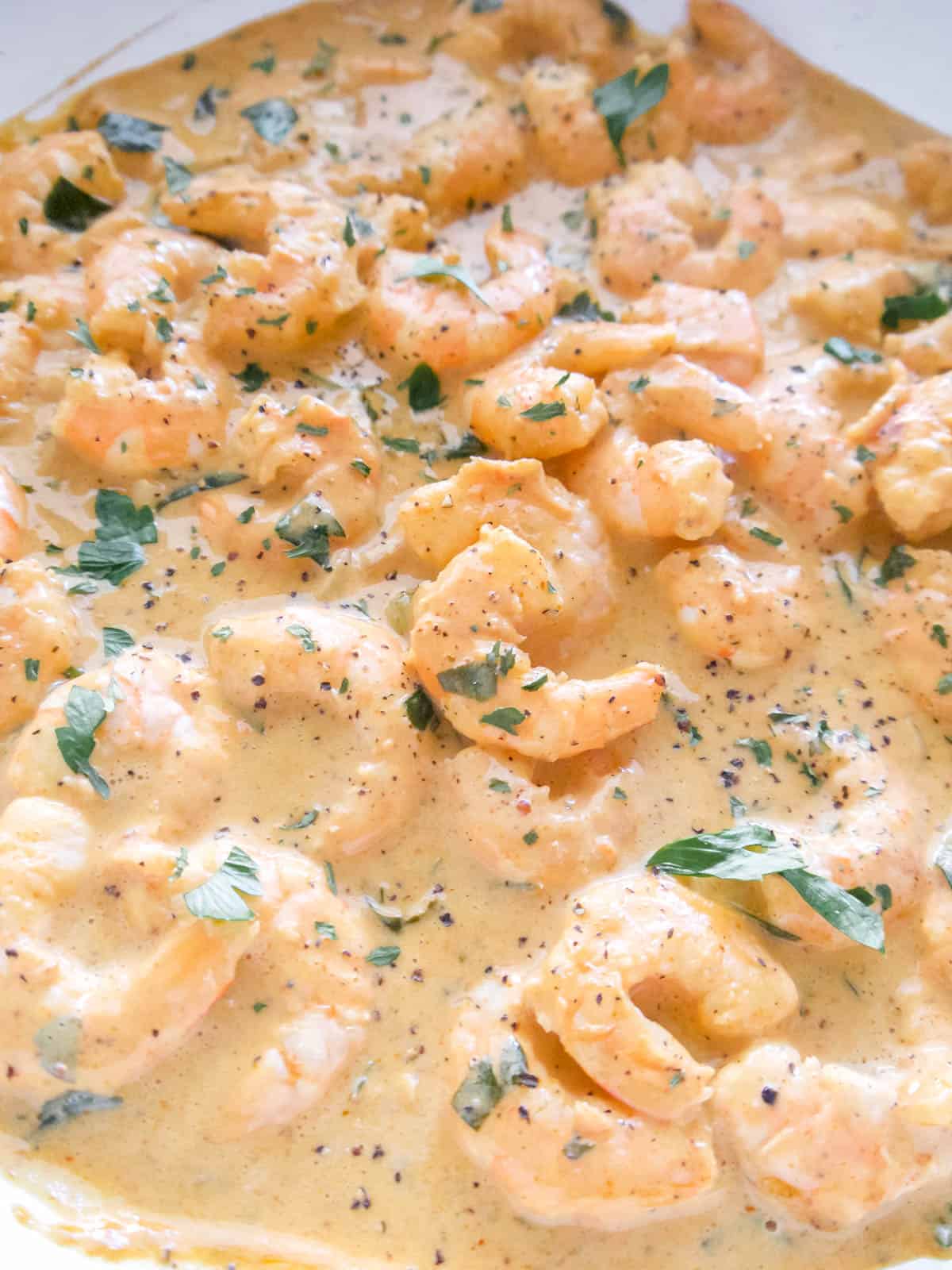 Looking for more? Get my FREE Gluten Free Lemon Desserts E-Cookbook when you sign up for my weekly recipe newsletter!