This is an easy homemade tapioca pudding recipe that is topped with gooey caramel! If you love homemade tapioca pudding, then you will love this creamy gluten free tapioca pudding recipe. I also include a dairy-free option for this tapioca pudding recipe.
Jump to:
My daughter is the one who inspired me to create this comforting tapioca recipe. She loves the thick creaminess of tapioca pudding and often asks me to buy it when she comes grocery shopping with me. The ingredients in store-bought tapioca pudding are not great and  I knew we could make a more healthy version here at home.
Why This Tapioca Pudding Is The Best:
This old-fashioned creamy caramel tapioca pudding with caramel sauce is the best tapioca pudding recipe I've ever made!
Pearl tapioca pudding is really easy to make with very few ingredients and very simple steps.
This tapioca pudding is naturally gluten free!
This minute tapioca pudding has a creamy texture with the chewy little tapioca beads throughout the pudding.
You can flavor and top tapioca pudding in a lot of fun ways. Check out the fun flavor ideas section below for ideas.
If you love pudding, you are going to love these mouthwatering Gluten Free Pudding Recipes...I can't wait to hear which ones you try!
Ingredient Notes:
Small tapioca pearls - Use small pearls as I did, but larger pearl sizes are okay too. The difference in sizing, besides the size of the pearls, is soaking time and cooking time.
Milk - you can use dairy milk or non-dairy milk. As you can see here, I used almond milk to make this tapioca pudding dairy-free. For a little added flavor, use vanilla-flavored non-dairy milk. I find that coconut milk is also really good to use and it adds a nice sweet flavor.
Vanilla Extract - This is optional, if you use plain milk, adding pure vanilla extract is really good!
Caramel - I use store-bought caramel. Be sure to check the ingredients label to ensure it is gluten free!
Salt - You can use kosher salt or sea salt.
How To Make Tapioca Pudding From Scratch:
Step 1: Measure your tapioca pearls and place them into a strainer. Give them a quick rinse under cold running water. Move the tapioca pearls into a large mixing bowl and add water to cover the pearls. Cover the bowl with plastic wrap.
It is a good idea to double-check the soak time on the brand of tapioca pearls you buy. There is some soak time variance between brands. On my box of Kraft Minute Tapioca, the instructions said to soak the little tapioca pearls in water overnight.
Note in this photo above, you can see what the tapioca looks like after the soaking. See how puffy they are?
Step 2: Note that I do not own a double boiler, so I just some put water into a large saucepan. I then fit a smaller pot on the inside. Be sure the smaller pot is not too small or it will fall completely into the larger pot.
Heat the milk and caramel on low heat until it is warm. Use a wire whisk to mix the two ingredients together. This will help melt the caramel into the milk and prevent any burning. It will get nice and creamy!
Step 3: Pour in the softened tapioca pearls and turn up the heat to medium-low to bring the mixture to a gentle boil. The pudding mixture will thicken quickly.
Top Tip: Whisk frequently to avoid it getting stuck on the bottom of the pot!
Step 4: For best results, you will need to temper the egg yolk so that the egg yolks don't cook into chunks when adding it to the pudding mixture.
To temper the egg yolks, carefully separate the eggs so you have the yolks in a small bowl. Whisk the egg yolks and the ¼ cup of sugar to mix them together.
Use a large spoon to scoop up a little of the hot tapioca mixture. Pour it into the egg yolks and whisk quickly to mix the two before the eggs cook. Repeat three times.
Step 5: Pour the egg yolk and sugar mixture into the pot of pudding and whisk quickly.
You will notice that the homemade tapioca pudding really thickens up after adding the egg yolk and sugar combination. This is a comforting dish that the whole family is going to love!
Check out my fun tapioca pudding web story too.
Fun Flavor Ideas:
Change up your tapioca pudding flavors by creating different flavor combinations! Here are some different ways to flavor and top your pudding:
Add a teaspoon of pumpkin spice to the pudding for fall holiday flavors.
Sprinkle your pudding with toasted coconut.
Add chocolate shavings on top.
Add vanilla or almond extract for a nutty flavor.
*If you are a true caramel addict, you MUST try this Gluten Free Caramel Apple Cake!
Expert Tips and Recipe FAQ:
Is tapioca gluten free?
Yes, most tapioca is gluten free. Tapioca is typically made from tapioca plant. Just to be extra cautious, always check the ingredient label.
What is tapioca made of?
Tapioca balls are made with tapioca (from the cassava root). You can buy tapioca balls in many different sizes.
Can you soak tapioca pearls too long?
You can't really soak the tapioca pearls too long, but they will get mushier if you over soak them. 
Are tapioca pearls vegan?
Tapioca pearls are vegan, but this recipe does have egg yolks in it so my recipe itself is not vegan.
How long will tapioca pudding keep fresh?
This tapioca pudding will keep fresh in the refrigerator for up to 4 days in an air-tight container.
Why is it important to use a double boiler or two pots to make tapioca pudding?
You want to use a double boiler or two pots to prevent your pudding from burning.
This post was updated from an older April 2015 post with more information.
More Pudding Recipes To Try:
📖 Recipe
Homemade Tapioca Pudding With Caramel
This is an easy, creamy old-fashioned tapioca pudding recipe flavored with caramel.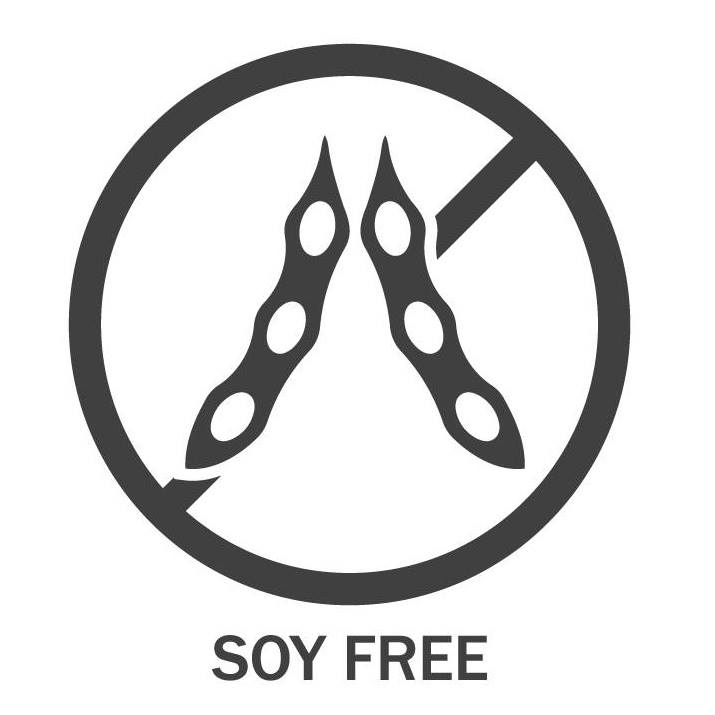 Ingredients
½

cup

small tapioca pearls

* see note

2 ½

cups

milk

* see note

⅛

teaspoon

sea salt

¼

cup

caramel

* see note

¼

cup

sugar

2

egg yolks
Instructions
Place the tapioca pearls into a colander and rinse them in cold water. Place the pearls into a large mixing bowl.

For the best results, soak tapioca pearls overnight in a bowl of water. Be sure to cover the bowl with plastic wrap.

Use a double broiler, or two different-sized saucepans like I did in the photo above.

Add milk, caramel, vanilla, and salt to double broiler and heat them on low heat until the mixture is warm.

Add tapioca pearls and turn the heat up to medium-low until tiny bubbles appear.

Do not let the mixture to a full boil. Turn the heat back to low once you see the tiny bubbles.

In a small bowl, add egg yolks and sugar.

Mix well. Now you need to temper the egg yolks. Separate the eggs, putting the yolks into a small bowl

Use a large spoon to scoop up a bit of the hot tapioca mixture.

Add the tapioca mixture very slowly to the egg and sugar mixture while whisking quickly to blend it.

Add a little more tapioca mixture and repeat twice more. Now you can mix the egg yolk mixture into the pudding.

Pour egg mixture into tapioca mixture and whisk quickly to blend it all in.

Cook on low, uncovered for 15 minutes. Be sure to use a wire whisk to stir the mixture frequently.

Serve warm or cold.
Notes
Most tapioca pearls are gluten free but always double-check the label.
Soak the tapioca pearls overnight. You can use small or large tapioca pearls. Larger pearls will need more time to soften.
You can make this recipe dairy-free by using non-dairy milk like almond milk or coconut milk.
Caramel - Definitely check the label to be sure your caramel is gluten free if you are gluten free. Note most caramel is not dairy-free. If you are dairy-free, there are several dairy-free caramel recipes you can use to make it from scratch.
I highly recommend using a double boiler or two pots to make this recipe. It reduces the risk of the pudding burning on the bottom of the pan.
This tapioca pudding will keep fresh for up to 4 days in an air-tight container.
SPECIAL NOTE
Please know that every gluten free flour blend has a different starch to grain ratio. If you use a blend I didn't test, you may need to adjust your moisture levels in your baked goods.
Nutrition
Serving:
1
g
Calories:
195
kcal
Carbohydrates:
32
g
Protein:
5
g
Fat:
6
g
Saturated Fat:
3
g
Polyunsaturated Fat:
1
g
Monounsaturated Fat:
2
g
Cholesterol:
78
mg
Sodium:
114
mg
Potassium:
182
mg
Fiber:
1
g
Sugar:
20
g
Vitamin A:
255
IU
Vitamin C:
1
mg
Calcium:
149
mg
Iron:
1
mg
Share by Text
Nutrition Disclaimer
Nutritional information is an estimate provided to you as a courtesy. You should calculate the actual nutritional information with the products and brands you are using with your preferred nutritional calculator.
Looking for more? Get my FREE Gluten Free Lemon Desserts E-Cookbook when you sign up for my weekly recipe newsletter!
Save