You will want to dive into this creamy dairy-free cardamom and coconut gluten free rice pudding! This coconut rice pudding recipe is the perfect dish to enjoy anytime you need a comfort food dessert
Jump to:
Normally when I wanted rice pudding, I would just go to the store and buy it. It was easy, and the kids loved it...until I looked at the ingredients...I knew I could do better with more wholesome ingredients.
Until now, I didn't realize how easy it is to make this sweet and creamy treat at home. Rice pudding is the perfect snack because it is gluten free, and wheat-free, and I made this homemade rice pudding dessert dairy-free as well.
If you are gluten free, you know rice is a staple. We use rice to make flour, savory dishes, and even desserts! Here at Fearless Dining, we are self-proclaimed dessert fanatics. If you love dessert as much as we do, you will want to try all of my delicious gluten free dessert recipes.
Why you need to make this:
You are going to want to try this recipe. I made this simple rice pudding "healthier," but it still has that sinful creamy flavor. It takes about 45 minutes to make and will keep up to 3 days in the refrigerator.
All you need is cooked rice and a few simple ingredients, and you can have that creamy flavor anytime. You don't need dairy to make this creamy pudding recipe.
This recipe features canned coconut milk, one of my favorite go-to ingredients when I am making a dairy-free recipe! I also use coconut sugar, which is low glycemic, as an option if you prefer refined-sugar-free.
Ingredients you need to make this recipe:
Rice - use a nice short-grain white rice like CA Rose.
Coconut milk - I suggest you use full fat; it makes this recipe creamier.
Eggs - size large.
Sugar - feel free to use coconut sugar, as I talked about above.
Cardamom is an underused spice that adds a beautiful flavor to this recipe.
Shredded coconut - use unsweetened.
Vanilla - extract or vanilla beans are fine. Use what you have on hand.
Types of sweeteners:
Let's talk about sweeteners. Our family is trying to cut out more processed sugar, but I want to give you options to customize this gluten free rice pudding recipe.
If you would like your rice pudding to be creamy white, use organic sugar.
I used blonde, or golden coconut sugar, for this recipe. You can also use brown coconut sugar. It is tasty, which makes this rice pudding recipe ugly brownish.
You can also use maple syrup to sweeten this coconut rice pudding.
How to make this recipe:
Step 1: Cook the rice per package instructions. There are many different types of rice you can use, and they all have slightly different cooking times, so please make sure to cook your rice according to the directions on the package.
Step 2: Pour in the coconut milk into the cooked rice and stir.
Step 3: Add the vanilla and stir to mix it in.
Note: I found this awesome golden coconut sugar. I like this because it doesn't make the rice pudding turn brown. Don't forget you can use regular sugar if you prefer.
Step 4: Add the eggs and mix well. Your gluten free rice pudding is getting close to done!
Step 5: The next step (which isn't shown) is to temper the eggs so they don't cook in the rice. I use a small bowl and add some of the hot rice mixture. Add a little of the egg mixture and mix quickly. Repeat until you use all of the egg mixture.
Step 6: Dump the egg rice mixture you tempered into the rice mixture and mix well.
Step 7: This is the texture and consistency of your rice will be. Pour the rice mixture onto a baking pan and bake at 350 F for 30 minutes. You can also cook the rice pudding on the stove if you prefer.
Variations:
Here are a few delicious ideas to try when you are making coconut rice pudding with cardamom:
Cinnamon - Sprinkle a bit of cinnamon in the mixture, or add a sprinkle on top when it is still warm.
Raisins - Rice and raisins just go together! The sweet and savory combination is pretty tasty, so you should try it.
Nuts - Sprinkle your favorite nuts on top. Try almonds, walnuts, or pecans. Another option is these Simple Honey Roasted Cashews, too! Yum!
Granola - Enhance the flavors with homemade granola like this Crunchy Homemade Paleo Granola—the smoothness of the rice pudding pairs well when there is a nice little crunch.
Honey - Drizzle a little honey on top of your bowl before serving. Honey gives a little bit of extra sweetness.
Tips and Recipe FAQ:
Do you eat rice pudding hot or cold?
You can eat it cold or hot, depending on your preference. We like the texture and flavor when it is nice and hot, but we also enjoy it when it is cold.
Sometimes, we will eat the first thing when it is still warm, refrigerate the leftovers, and eat it cold the next day. That is what I love about this dish; it is so versatile!
How long will leftover pudding last in the refrigerator?
You will want to eat any leftover rice pudding within 3 days. Rice has bacteria that will continue growing while in the fridge (new!), so it won't last long.

Always store the leftover rice pudding in an airtight container like a glass jar with a lid to keep extra moisture out. If you can't eat it soon enough and don't want to waste it, freeze the leftovers.
Can I freeze rice pudding?
Yes, you can freeze rice pudding. If you store it in an airtight container, it will last approximately three months in the freezer. Coconut rice pudding is a food that tastes best the sooner you eat it. So, the texture and flavor may not be as good if you wait longer than three months to eat it.

To thaw, place the coconut rice pudding in the refrigerator overnight. If you are in a hurry, toss it in the microwave or heat it in a saucepan. Just watch it closely because it will heat up fairly fast, and you don't want to burn it. Add in a tablespoon or two of coconut milk when reheating so it still has a creamy texture.
How do I know if rice pudding has gone bad?
Several indicators let you know if the rice pudding has gone bad. First, if you didn't get it refrigerated within a couple of hours of making it, there is a strong chance it could make you sick. You will have to use your judgment because it won't be visible when you look at it.

Second, if you notice the rice pudding is specially dried out, has an odor, and has apparent mold growing, you should toss it. You never want to consume bad rice because it will cause stomach upset, so always err on the side of caution.
More delicious dessert recipes to try:
Reader Reviews:
Yummy, Spicy and Warm! Thank you for sharing!"

Jennifer B.
Mmmmm! I love rice pudding, and coconut is one of my favorite flavors. Great dessert!!"

Constance C.
Tools:
A non-stick pot to cook the rice pudding in.
organic unsweetened coconut adds a tropical flavor.
📖 Recipe
Warm Cardamom and Coconut Rice Pudding
A delicious creamy cardamom coconut rice pudding.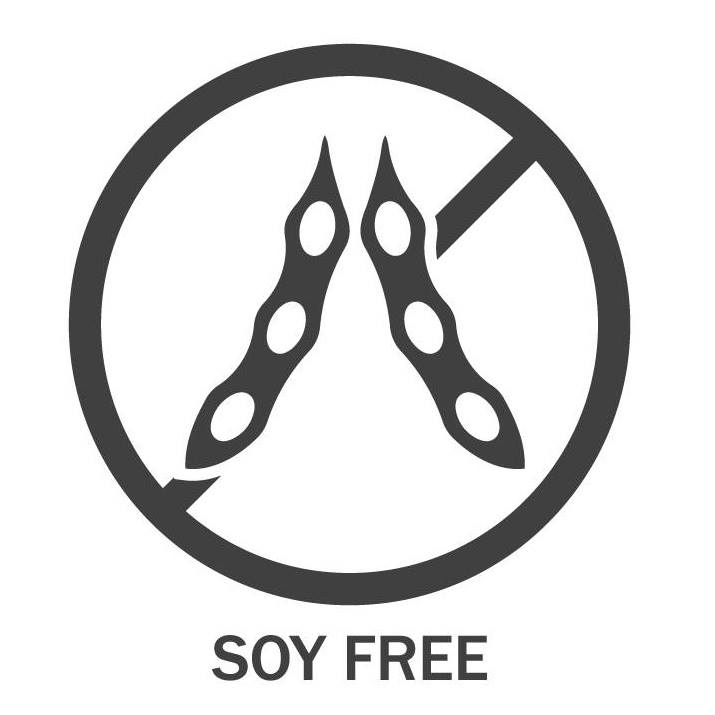 *As an Amazon Associate, I earn a small commission from qualifying purchases.
Ingredients
1 ½

cups

cooked white rice

I used CA rose white rice

3

cups

coconut milk

I recommend full fat coconut milk

1

teaspoon

vanilla

1

teaspoon

cardamom

½

cup

unsweetened coconut

2

large eggs

¾

cup

sugar

or coconut sugar
Instructions
Preheat the oven to 350 F degrees.

In a large bowl, add eggs, cardamom and coconut sugar. Whisk to blend.

In a pot, add cooked rice, vanilla, coconut, and coconut milk. Bring to a boil

To temper the eggs gradually, spoon a little hot rice mixture into the bowl of egg/coconut sugar mixture. Mix quickly, then add another big spoonful of hot rice mixture, mix quickly. Pour the egg mixture into the pot and mix well. (Watch the video if you want to see how to do this.)

Spray a baking dish with coconut oil. Pour the pudding into the dish.

Bake for 30 minutes.

Bake an additional 20 minutes until done.

Serve warm or cold.
Notes
I recommend using a short grain white rice like CA Rose for this recipe. Brown rice will change the texture of the pudding and requires a lot more liquid.
I recommend using full fat coconut milk. If you can't eat coconut, use whole milk or another non-dairy milk.
You can use coconut sugar, which is lower glycemic, or regular sugar if you prefer your rice pudding to be white in color.
Baking is optional. You can also cook the pudding stovetop
SPECIAL NOTE
Please know that every gluten free flour blend has a different starch to grain ratio. If you use a blend I didn't test, you may need to adjust your moisture levels in your baked goods.
Nutrition
Serving:
1
g
Calories:
331
kcal
Carbohydrates:
31
g
Protein:
4
g
Fat:
23
g
Saturated Fat:
19
g
Cholesterol:
41
mg
Sodium:
29
mg
Potassium:
241
mg
Fiber:
1
g
Sugar:
19
g
Vitamin A:
59
IU
Vitamin C:
1
mg
Calcium:
26
mg
Iron:
3
mg
Nutrition Disclaimer
Nutritional information is an estimate provided to you as a courtesy. You should calculate the actual nutritional information with the products and brands you are using with your preferred nutritional calculator.
Simplifying the art of baking and cooking gluten-free recipes.
Save