A delicious gluten free plum crisp recipe that is easy to make with a granola topping.
40
minutes
Gluten free plum crisp is perfectly made with fresh sweet summer plums and has a delicious crumbly topping. When that sweetness hits your tongue, you are going to be in love with this yummy dessert. Plus, this crisp recipe is beyond easy to make!
Juicy luscious plums make this plum crisp recipe a crowd-pleaser. Take it to your next gathering, and every morsel will get gobbled up so fast there won't be a crumb left! Especially if you serve it with a helping of ice cream.
If you are looking for more delicious plum desserts recipes, try this Vegan Plum Sorbet or this Gluten Free Plum Upside-Down Cake!
Because our plum tree produced fruit that would get devoured by squirrels before we could get any in past years, I didn't realize how much I loved plums. I mean, I knew that I loved them, I just didn't realize how many flavorful recipes I could make.
We have a few fruit trees and we also had a great time making this gluten free peach cobbler!
The Fearless Dining household has been in food heaven lately because I have been making so many gluten free plum recipes. We have done a lot of experimenting, and this gluten free crisp is one of my favorite dishes to make.
In creating this homemade plum crisp recipe, I changed things up a little and used a granola topping. I needed to add some extra healthy components to this recipe. You can use either my Cinnamon Granola or my Paleo (grain-free) granola recipe to top this refined sugar-free plum crisp recipe.
**If you prefer a more traditional "crisp" topping, follow the topping recipe in my Gluten Free Apricot Crisp recipe. Stone fruits like plums and apricots make the BEST fruit crisps!!
Don't forget to take a look at some of my other scrumptious gluten free dessert recipes too. A lot of people think you have to give up sweets when you are gluten free, but that couldn't be further from the truth! Are you ready to give this easy dessert recipe a try?
Instructions:
If you don't have granola on-hand, make a quick batch following one of my homemade granola recipes.
Cut open your plums and remove the pits. Add to a bowl with coconut sugar, coconut oil, and maple syrup. Depending on how sweet your plums are, you may need to adjust the sugar and syrup higher or lower.
Add your plums to an 8x8 baking dish.
Add the granola on top of the plums. Spread it around, cover the top with foil, and bake at 325 degrees for 25-30 minutes. To test if the crisp is done, stick a fork into a plum. If the plum is soft, the crisp is ready. Top with whipped cream or vanilla ice cream!
Can a fruit crisp be left out overnight?
Yes, you "could" leave this gluten free plum crisp out overnight. There aren't any ingredients in the plum crisp that require refrigeration, however, when it is hot outside, you do risk mold. To keep it safe, I would recommend refrigerating your plum crisp.
Can you reheat plum crisp?
Yes, if you prefer the crisp to be warm, you can certainly heat it back up. Heat the oven up to 350 degrees F. and bake it for 10-15 minutes until it warm. You can also microwave it for 25-35 seconds too. Just cover with a paper towel to prevent a mess.
Is it possible to freeze this crisp?
Yes, you can freeze this plum crisp recipe. Allow the plum crisp to completely cool once you remove it from the oven. Then double cover it with tin foil to give it an added layer of protection. Place it in an airtight container and freeze for up to 3 months. To thaw, place on the counter or in the fridge until it's defrosted.
Optional tips:
One amazing thing about this gluten free crisp is that you can use this as a base recipe and add in different fruits. You can either mix the fruit or switch it out completely. Just don't put in more fruit than the recipe calls for. Try some of these yummy ideas:
Peaches
Apples
Blueberries
Pears
Apricots
If you are looking for even more tasty treats, check out some of my other dessert recipes:
If you tried this recipe or any other recipe on my blog, please leave me a rating and a comment. I LOVE hearing from you!! You can also FOLLOW ME on Facebook, Instagram, or Pinterest to see even more delicious recipes!
Easy Dairy Free Gluten Free Plum Crisp
A delicious gluten free plum crisp recipe that is easy to make with a granola topping.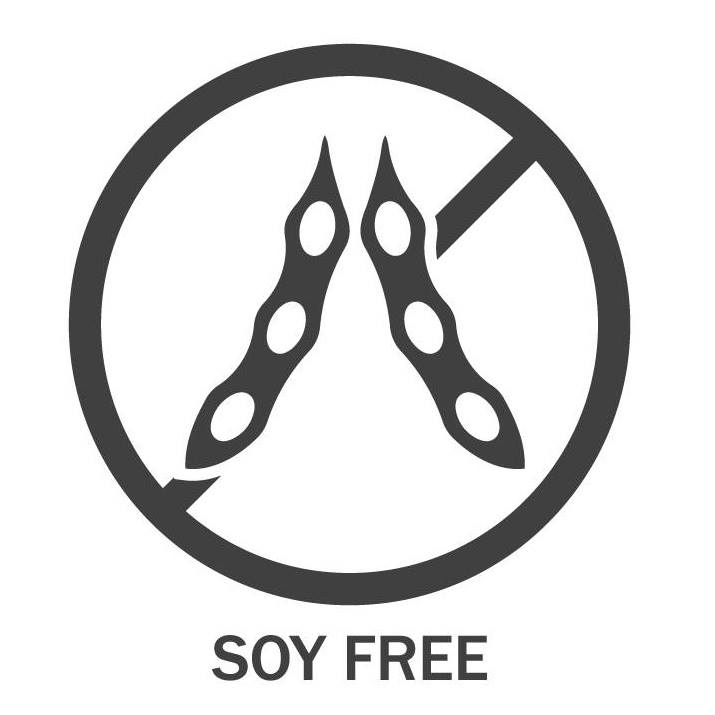 Ingredients
5

cups

plums

seeds removed

1 1 /4

cups

granola

2

tablespoons

coconut oil

¼

cup

coconut sugar

3

tablespoons

maple syrup
Instructions
Spray an 8x8 pan with coconut oil. Preheat the oven to 325º F.

In a large bowl, add plums and toss with the coconut oil, coconut sugar, and maple syrup.

Pour the plums into the pan and top with the granola.

Bake for 25-30 minutes until the plums are soft.

Top with whipped cream or ice cream.
Notes
Note, if your plums are super sweet, you may need to decrease sweetener, and if your plums are more tart, you may need to increase sweetener.
Use store-bought granola, or try my easy gluten free cinnamon granola recipe.
Nutrition
Serving:
1
g
Calories:
257
kcal
Carbohydrates:
42
g
Protein:
4
g
Fat:
9
g
Saturated Fat:
4
g
Sodium:
21
mg
Potassium:
297
mg
Fiber:
3
g
Sugar:
24
g
Vitamin A:
356
IU
Vitamin C:
10
mg
Calcium:
41
mg
Iron:
2
mg
If you love the recipes you are finding on my blog, I would love for you to sign up for my newsletter (and get my free chocolate e-cookbook!)