You haven't lived until you sink your teeth into this delicious gluten free apricot crisp! Not only will it be your new favorite dessert, but it will be a crowd favorite too. In addition to tasting amazing, this gluten free crisp is also dairy-free!
Jump to:
Whenever we go to potlucks and parties, I love when people make any crisp for dessert. Unfortunately, since our family has become gluten free, I know that most people use ingredients with gluten, so I steer clear.
However, now, I can make a scrumptious alternative that everyone enjoys, whether they are gluten free or not. That's assuming I can keep Mr. Fearless Dining out of it long enough for me to serve it!
Plump, juicy in-season apricots are the show's star, making this easy apricot crisp and sweet. Gluten free oats and brown sugar magically combine to create a decadent dessert that will have you hooked.
This homemade gluten free blueberry cobbler is another delicious dessert to try. It can also be made in a skillet!
Top Pick
Is oatmeal gluten free?
This is one of the most common questions I get from people.
Oatmeal is naturally gluten free; however, because it's processed in large factories, it may come in contact with gluten. The best thing to do is only cook with oatmeal that has been certified gluten free. This will be the best protection and keep your stomach safe from the havoc gluten can wreak on you. Here are some great certified gluten free brands of oats.
If you love stone fruits as much as we do, you will also want to check out my popular Gluten Free Peach Cobbler or this easy Gluten Free Plum Crisp recipe too!
Are you ready to make this delicious gluten free apricot crisp?
Top Pick
Recipe step-by-step directions:
Step 1: Depending on the size of your apricots, half the apricots and remove the seeds. Our tree's apricots are on the small side, so I didn't need to cut them further. If your apricots are large, cut them into slices. Place them into a cast iron skillet or baking dish.
Step 2: Mix up the crisp topping in a bowl. Add the melted coconut oil and stir. Sprinkle the crisp topping over the apricots and bake at 350º F for 22-25 minutes until the apricots are cooked and the crisp is slightly bubbly.
Step 3: Be careful not to overcook, or your crisp mixture will burn. Serve warm with ice cream or whipped cream on top!
Step 4: Sprinkle the crisp topping over the apricots and bake at 350º F for 22-25 minutes until the apricots are cooked and the crisp is slightly bubbly.
If apricots aren't in season or you prefer other types of fruit, don't worry! You can make this gluten-free crisp with several different fruits.
Tips and Recipe FAQ:
How long does apricot crisp last?
LOL, it doesn't last more than a few minutes in our house. Typically, leftover gluten free apricot crisp will last 2-3 days. When it starts turning bad, and bacteria begin growing, you will notice that there may be mold growing. For sure, throw it out if you ever notice this.

Don't be alarmed if the apricot crisp becomes a little watery at the beginning; that is just the fruit and sugar separating, and it's totally normal. You can just heat it up, and some of the water should evaporate.
What are fruit crisps?
Fruit crisps are a decadent dessert that is loaded with fruit, oats, and sugar. You can make all different kinds of gluten free fruit crisps. Just like this apricot crisp, they are baked and have a sweet flavor that is often served hot with a helping of ice cream.
Do fruit crisps need to be refrigerated?
This gluten free apricot crisp doesn't have to be refrigerated after it's cooked. However, many people prefer the flavor and texture of cold crisps.

So, basically, you can refrigerate or not, based on your preference.
Whether you refrigerate the apricot crisp or not, make sure you save any leftovers in an airtight container. Moisture and air will make it age faster and won't be as good.
How do you reheat a fruit crisp?
To warm it back up, you can toss it in the microwave for a few seconds or put it back in the oven at 325 degrees for 10 - 15 minutes.
Can you use other fruits?
You can use any stone fruit or apples to make this recipe! Here are my favorites: blueberries, blackberries, raspberries, peaches, and plums.
Don't forget to take a look at my Safe Gluten Free Dining Tips And My Most Popular Recipes. There is lots of good information, whether you are just starting out or an old gluten free pro!
More gluten free summer desserts:
If you love this gluten free apricot crisp, you should see some of these other summery treats:
📖 Recipe
Gluten Free Apricot Crisp Recipe
A delicious sweet gluten free apricot crisp recipe. Top with whipped cream or ice cream​.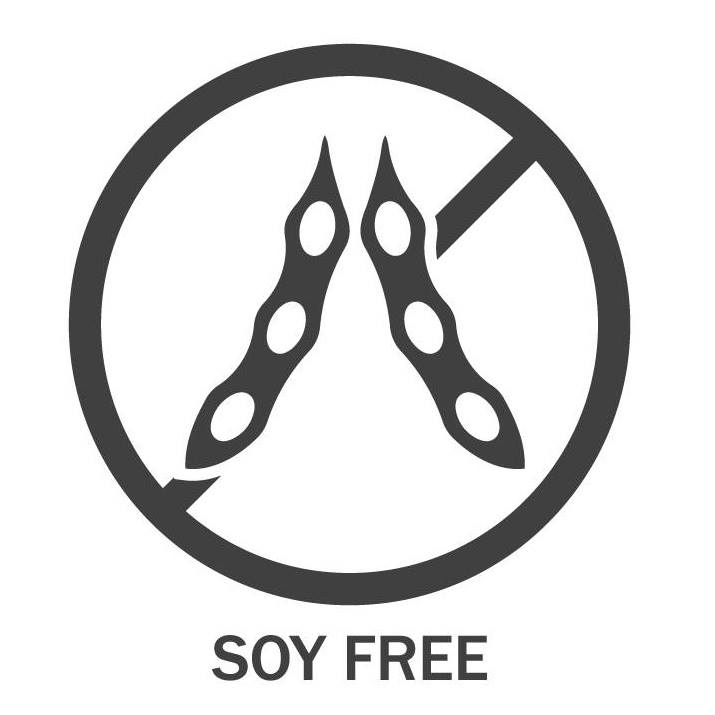 *As an Amazon Associate, I earn a small commission from qualifying purchases.
Instructions
Cut the apricots in half and remove the seeds.

Place them in a cast iron skillet or an 8x8 baking dish.

In a large bowl, add the topping ingredients and mix well.

Sprinkle the topping over the apricots.

Bake at 350º F for 20-22 minutes.

Serve warm with ice cream or whipped cream.
Notes
Make sure to use certified gluten free oats if you are Celiac.
Feel free to use fruit you have on-hand since apricots growing season is so short.
This crisp will keep up to 4 days in an air-tight container, or up to 4 months in the freezer.
SPECIAL NOTE
Please know that every gluten free flour blend has a different starch to grain ratio. If you use a blend I didn't test, you may need to adjust your moisture levels in your baked goods.
Nutrition
Serving:
1
g
Calories:
158
kcal
Carbohydrates:
22
g
Protein:
2
g
Fat:
8
g
Saturated Fat:
6
g
Sodium:
4
mg
Potassium:
218
mg
Fiber:
2
g
Sugar:
15
g
Vitamin A:
1348
IU
Vitamin C:
7
mg
Calcium:
21
mg
Iron:
1
mg
Nutrition Disclaimer
Nutritional information is an estimate provided to you as a courtesy. You should calculate the actual nutritional information with the products and brands you are using with your preferred nutritional calculator.
Simplifying the art of baking and cooking gluten-free recipes.