When it's dinner time, and gluten free chicken fried steak is on the menu, everyone gets excited. There is no better comfort food than chicken fried steak. Plus, this recipe is gluten free, super easy to make, and brings a smile to everyone's faces!
Jump to:
Mr. Fearless Dining and I discovered chicken fried steak back when we lived in Austin, TX. It is the purest form of comfort food. When we went gluten free, I made it my mission to create a gluten free version of chicken fried steak!
My gluten free chicken fried steak recipe is as close to the real thing as I can get. I'm not just saying it because I am the one who came up with the recipe, it's just really good!
I'm pretty sure chicken fried steak has been a family favorite for generations. We try to eat a lot of healthy food at the Fearless Dining household, but we also love to enjoy some comfort food from time to time.
If you love Southern recipes, you will want to try my Gluten Free Chicken and Waffles recipe too!
Why this recipe is great:
The crispy fried crust on the outside, tender, juicy beef on the inside. Set it on top of a pile of mashed potatoes, cover it in gravy, and you will be in utter food heaven. It's that delicious!
If you love comfort foods, you need to try this AMAZING gluten free fried chicken recipe too!
For this gluten free chicken fried steak recipe, it is traditionally served with gravy and mashed potatoes. When frying this steak, the pan drippings are super greasy so you will want to make this gluten free gravy recipe.
For mashed potatoes, these Cream Cheese Mashed Potatoes are out of this world good!!
If you're gluten free or someone in your family is, I know how daunting it can be to get it all figured out. I promise after you have learned all the tricks and tips, you will be able to cook amazing good and be confident.
Ingredient notes:
Cube steak - I love that this recipe calls for cube steak. It is a less expensive cut of meat that is perfect for holding the crispy coating because of the tenderizing the met gets.
Gluten free flour blend - You can use any flour blend for this recipe. One fun brand for this recipe is Bob's All Purpose Flour. It contains bean flour that works well for savory foods.
Canola oil - Make sure the oil you fry in can tolerate high heat. Do NOT use olive oil.
Recipe step by step directions:
Are you ready to make this delicious gluten free dinner recipe?
Step 1: Add your gluten free flour, garlic powder, paprika, salt, and pepper to a bowl and whisk to blend.
Step 2: Dip your cubed steak into the milk.
Step 3: Take the cube steak out of the milk and dip into the flour mixture. Make sure to coat all sides! Now for my best tip, you are going to double coat the meat. This makes it turn out extra crispy!
Step 4: Take your coated cube steak out of the flour, dip in the milk again, then re-coat with the flour. This double coating ensures the perfect chicken fried steak!
Step 5: Heat oil in a 12" cast-iron skillet. You want your oil to be between 350-375º F.
Step 6: Fry the steak for about 4-5 minutes on each side. Exact cooking time depends on how thick your cube steak slices are. You will know to flip it when the side cooking in oil is all crispy.
Step 7: Remove the steaks from the oil onto a paper towel-lined plate. Serve hot with mashed potatoes and gravy.
Make it complete with my homemade gluten free gravy and mashed potatoes recipes!
Expert Tips and Recipe FAQ:
What is cubed steak?
Cubed steak has a funny texture. The meat is pounded flat and if you look at it, you can see how a tenderizer machine has cut up the surface. This helps keep the meat tender for cooking.
What is the best oil for frying food?
The best oils for frying are high heat tolerance oils like avocado oil, canola, and coconut. (I love coconut oil but it is best for frying donuts and sweet things.)
Why do they call it chicken fried steak?
The name chicken fried steak basically means that it is fried in the same fashion as the chicken is. It has a coating that gets crispy when it's fried, just like chicken.

If you've never tried a chicken fried steak, I would say this is the time to do it. Once you try it, you'll be in love.
How do you store chicken fried steak?
It's best to keep the gluten free chicken fried steak in a sealed container. You don't want air getting to it, so make sure it's airtight. Then place it in the refrigerator for up to 3-4 days.
Can you freeze this gluten free chicken fried steak recipe?
Yes, you can absolutely freeze gluten free chicken fried steak. It makes lovely leftovers, so it's excellent for meal planning. First, wrap the steak in plastic wrap then place it in a freezer-safe bag or container. Freeze for up to 1 month.
How do you reheat it?
The best way to reheat chicken fried steak is to warm it in the oven. Heat it at 350º F for around 15 minutes. It should keep the crust nice and crispy instead of soggy.

If you're in a hurry, you can always microwave it for a couple of minutes until it's hot. (Just note if you do microwave it, the breading will be soggy.)
Serve these roasted fava beans to make a great meal!
Serve this Gluten Free Chicken Fried Steak with my amazing Gluten Free Beer Battered Onion Rings!
What's the difference between chicken fried steak and country fried steak?
The main difference between a chicken fried steak and a country-fried steak is the gravy. A traditional country fried steak is topped with brown gravy as compared to a chicken fried steak that has a white or creamy-based gravy. In my opinion, they both taste great!
More gluten free dinner recipes:
Recipe
Gluten Free Chicken Fried Steak
This crispy juicy gluten free chicken fried steak makes a delicious dinner. It is the ultimate Southern comfort food in a gluten free version.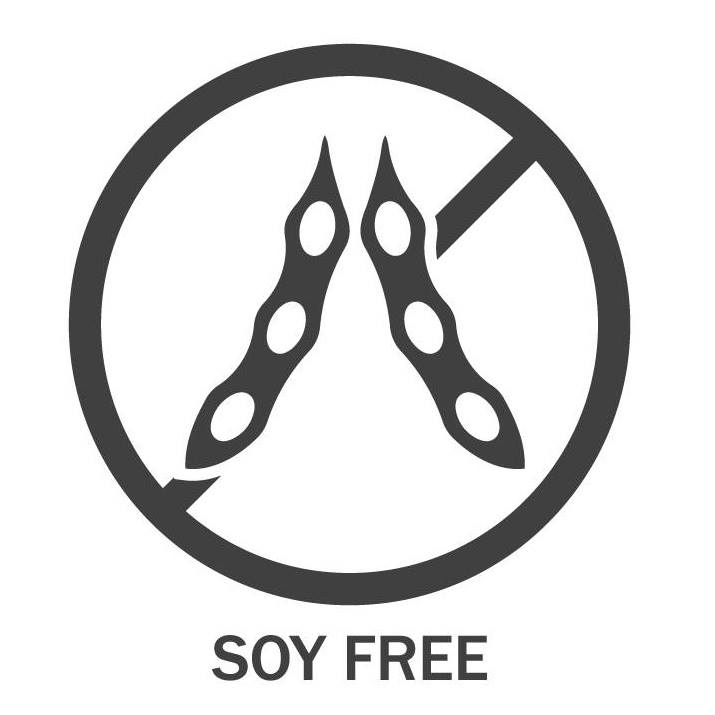 Ingredients
1

pound

cube steaks

usually this is 4 slices

½

cup

gluten free flour blend

½

cup

milk

1

teaspoon

paprika

½

teaspoon

garlic powder

1

teaspoon

salt

½

teaspoon

black pepper

1

cup

canola oil
Instructions
Add the flour and spices to a bowl and whisk to blend. (Make sure you use a bowl wide enough for dipping the meat in!)

In another bowl, add the milk.

Dip the cube steaks in the milk, then in the flour. Coat both sides.

Now you want to double dip so that you get a nice crispy coating. Dip the milky flour-coated cube steak back into the milk, then the flour mixture.

Place the meat on a plate and heat the oil in a skillet.

You want the oil to be two inches deep in your skillet.

When the oil is hot, add the cube steak.

Cook until the side in oil looks golden and flip it over to cook the other side. This should take anywhere from 3-5 minutes per side depending on how thick your cube steak is cut.

Remove from the oil and place on a paper towel lined plate. This will help absorb extra oil.

Serve with mashed potatoes and gravy.
Notes
Use caution frying because the hot oil can spatter. I cook my fried foods outside on a burner that is attached to our grill.
If you can't find cube steaks, you can use another cut of steak pounded thin.
This chicken fried steak recipe will keep up to 4 days in an air-tight container.
Nutrition
Serving:
1
g
Calories:
519
kcal
Carbohydrates:
9
g
Protein:
17
g
Fat:
47
g
Saturated Fat:
6
g
Cholesterol:
56
mg
Sodium:
442
mg
Potassium:
288
mg
Fiber:
1
g
Sugar:
1
g
Vitamin A:
197
IU
Calcium:
47
mg
Iron:
2
mg
Nutrition Disclaimer
Nutritional information is an estimate provided to you as a courtesy. You should calculate the actual nutritional information with the products and brands you are using with your preferred nutritional calculator.
If you love the recipes you are finding on my blog, I would love for you to sign up for my newsletter (and get my free gluten free strawberry desserts e-cookbook!)