If you miss schnitzel, this easy gluten free German schnitzel recipe will make you happy. Crispy on the outside, with tender, moist pork (or chicken!) on the inside, this easy dinner will quickly become a family favorite.
Jump to:
Mr. Fearless Dining doesn't ask for much. He even ate the chia pudding I made for him for breakfast on Father's Day morning :-). When he asked for an authentic pork schnitzel dinner for Father's Day dinner, I knew I needed to deliver a great gluten free version of his favorite schnitzel dish.
His mother often cooked this dish when he was younger, so a lot was riding on this recipe.
I haven't seen many gluten free pork schnitzel recipes like my husband's mother used to make, so I decided to recreate this German dish for him.
For more dinner inspiration, check out all of my delicious gluten free dinner recipes.
What is schnitzel?
Schnitzel is like a breaded pork chop, but the cut of meat is very thin. German schnitzel is considered an authentic schnitzel. You can also use thinly cut chicken breasts if you prefer chicken to pork.
This gluten free schnitzel recipe will also work for chicken if you prefer chicken to pork schnitzel.
Why This Recipe is Great:
This recipe is easy to make, but if you like crispy, it doesn't get any better.
You can use pork or chicken cutlets; when fried with this schnitzel coating, they are so good!
Everyone loves this recipe, even my picky child!
Ingredient Notes:
Gluten-free flour blend - I used Bob's Red Mill all-purpose gluten-free flour blend for this recipe. This flour is a blend of bean flour, making it perfect for savory dishes like this.
Gluten free panko or bread crumbs - There are several brands of gluten free panko, or you can make my homemade gluten free bread crumbs recipe. They all work the same in this recipe, so pick up the least expensive brand you can find.
Fun Swaps:
Parmesan Cheese - Add 1 - 2 Tbsp. of parmesan to the panko mixture. This adds a nice flavor to the dish.
Dried Oregano - Add around 1 teaspoon of oregano. This will make the dish taste more Italian than German, but this is a great idea if you eat it a lot and want a bit of change!
Fresh Lemon - Squeeze some fresh lemon juice on the cooked German Schnitzel for a zesty flavor.
Tips For Sucess:
Use a 12-inch cast iron pan or Dutch oven for frying. They both distribute heat evenly and clean up very easily.
Top Pick
Recipe Step-By-Step Directions:
Step 1: After pounding the pork cutlets flat, dredge the pork cutlet in the gluten free flour. You want the pork to be coated evenly on both sides.
Step 2: Dip it into the egg mixture. The egg will seal in the gluten free flour, keeping the meat juicy while cooking.
You will want three bowls so you can easily dip the pork between the bowls. This makes it easier to drop it into the hot oil quickly.
Step 3: Coat both sides in the gluten free panko crumbs. The crumbs will stick easily since the pork cutlet is sticky from the raw egg. Believe it or not, I have made this with gluten free matzo meal with great success too!
Step 4: Heat oil in a cast iron skillet. Add the cutlets and fry on both sides when the oil is hot until the coating is crisp and golden.
Serve hot. I include some great German side dishes to serve with this recipe below.
How thin should pork be sliced to make schnitzel?
To make schnitzel, whether you use pork or chicken, you need your meat to be thin. You can buy thinly sliced pork cutlets, or you can pound your meat with a meat mallet. 
To get  your meat thin, you will need to:
Place a piece of plastic wrap on the counter.
Add your pork or chicken and cover with more plastic wrap.
Use your meat mallet to pound the meat thinner, to ¼ to ½ inch thick.
You are looking for this golden color on each side.
I keep a plate lined with paper towels on hand so that when I remove the schnitzel from the hot oil, the paper towel can absorb the excess oil.
Serve With German Sides:
I found the recipe for the authentic German potato salad recipe on Bon Appetite's site. You may also like this delicious Gluten Free Potato Salad recipe (it is a loaded baked potato salad!!)
Here is the recipe for the Rotkohi, or red cabbage in wine. I found it on this helpful German forum.
1 tablespoon vegetable oil
½ head red cabbage, shredded
2 tablespoons cider vinegar
2 teaspoons sugar
½ cup unsweetened applesauce
¼ teaspoon ground cloves
¼ teaspoon cinnamon
2 to 3 tablespoons of red wine
Heat oil in a large saucepan. Add cabbage and sauté until coated. Stir in the remaining ingredients and bring to a boil. Simmer, covered, for 20 minutes or longer, occasionally stirring, until the sauce reduces and the cabbage is tender.
For dessert, serve this delicious Gluten Free Kuchen, one of my popular German cake recipes.
Recipe FAQ:
What oil is best for frying schnitzel?
Oil really does matter when frying foods. You want to use an oil that can tolerate high heat. I use avocado oil because that is one of the healthier oils to use.
Coconut oil is also good for frying, but unfortunately, it leaves a coconut taste, so it is better for chicken tenders. You can also use peanut oil if nobody has a peanut allergy.
Can I bake schnitzel?
Yes, you can bake German Schnitzel. It just might not have as crispy of a crust as when you pan fry it. Follow the directions in the recipe, but place breaded meat into a baking dish.
To bake the schnitzel, preheat oven to 400º F and cook for 16-18 minutes. Turn once in the middle of baking. If the gluten free panko is golden brown and the internal temperature of the pork is 145º F, then it is done.
Can you prepare this recipe ahead of time?
Yes, you can prepare gluten free schnitzel ahead of time. That is okay if you want to have all the schnitzel ready and breaded but don't want to fry it until later in the day. Simply follow the directions and store in the refrigerator until you are ready to fry.

Before you begin frying the German schnitzel, let it sit at room temperature for a little bit. The schnitzel will last 1-2 days in the fridge.
How long will this last in the fridge?
If German Schnitzel is uncooked, it will last 1-2 days in the fridge. If you have cooked the schnitzel, it will last 3-4 days. Additionally, you can freeze cooked or uncooked German Schnitzel for 2-6 months.

Whenever you store schnitzel, it needs to be in an airtight container to prevent freezer burn and to keep it fresh longer.
More Delicious Pork Recipes to Try:
📖 Recipe
Gluten Free Pork Schnitzel with German Potato Salad
Easy gluten free pork schnitzel recipe.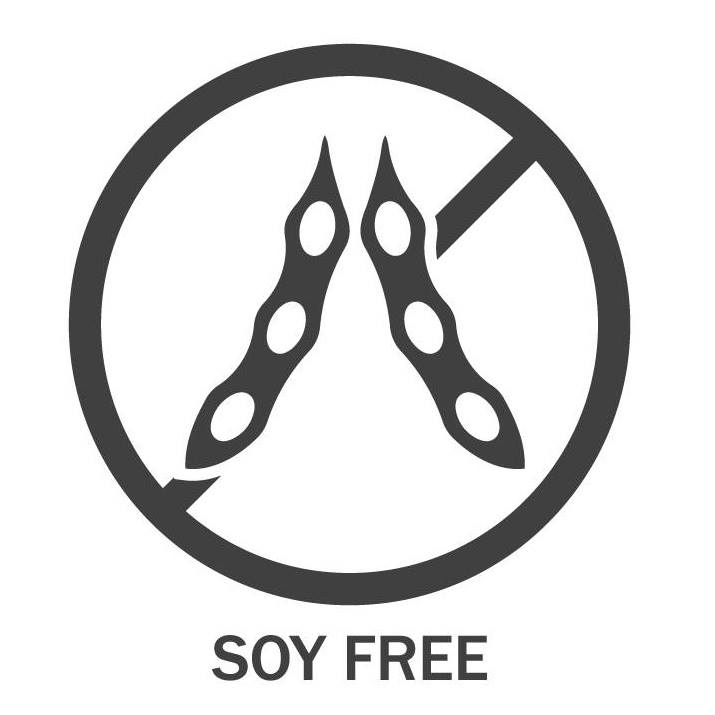 Ingredients
1 ½

pounds

boneless pork loin chops

I purchased them cut thin and then used a meat tenderizer to them to ¼ inch thickness.

2

large eggs

beaten

1

cup

gluten free panko

¼

cup

Light cooking oil to fill your frying pan ½ deep of oil

1

tablespoons

butter

salt and pepper to taste
Instructions
Take a large plate and line it with paper towels.

Take three bowls and put gluten free flour in one, the beaten egg in another, and lastly the gluten free panko in the third.

Heat oil and butter in a frying pan.

Take a piece of port loin. Press it into the gluten free flour to coat both sides.

Next, take the floured pork loin and dip it into the egg to coat.

Lastly, dip the egg coated pork loin into the panko crumbs. Set on a dish.

When all pork loins have been dredged, sprinkle salt and pepper on them.

Let sit for 10 minutes so that the crumbs adhere well to the meat.

Drop a tiny bit of water into the oil. When the oil is ready, the water drip will sizzle.

Add pork loin to the pan.

Let cook until the bottom is golden and turn it over to cook the other side.

When both sides are cooked, remove from the pan and put onto the plate.

Serve while hot and crispy.
Notes
When frying the schnitzel, make sure you use an oil that can tolerate high heat. Olive oil and other more sensitive oils can not and are not recommended for frying. Use canola or avocado oil to fry this pork recipe.
Can you make it ahead? If the German Schnitzel is uncooked it will last 1-2 days in the fridge. If you have cooked the schnitzel, it will last 3-4 days. Additionally, you can freeze cooked or uncooked German Schnitzel for 2-6 months.
Baking instructions:
You can bake German Schnitzel but note it might not have as crispy of a crust as when you pan fry it. 
To bake the schnitzel, preheat the oven to 400º F and cook for 16-18 minutes. Turn once in the middle of baking. If the gluten free panko is golden brown and the internal temperature of the pork is 145º F then it is done.
SPECIAL NOTE
Please know that every gluten free flour blend has a different starch to grain ratio. If you use a blend I didn't test, you may need to adjust your moisture levels in your baked goods.
Nutrition
Serving:
1
g
Calories:
312
kcal
Carbohydrates:
28
g
Protein:
11
g
Fat:
18
g
Saturated Fat:
4
g
Cholesterol:
91
mg
Sodium:
160
mg
Potassium:
145
mg
Fiber:
2
g
Sugar:
1
g
Vitamin A:
138
IU
Calcium:
17
mg
Iron:
1
mg
Share by Text
Nutrition Disclaimer
Nutritional information is an estimate provided to you as a courtesy. You should calculate the actual nutritional information with the products and brands you are using with your preferred nutritional calculator.
Looking for more? Get my FREE Gluten Free Lemon Desserts E-Cookbook when you sign up for my weekly recipe newsletter!
Note, this post was updated from an older post in June 2014 with better instructions and photos.
Save