Learn how to cook shishito peppers in 3 different ways. I also include 8 unique and tasty shishito pepper recipes to help get you started. All of these recipes are easy to prepare; perfect for beginners!
Jump to:
So you found shishito peppers at your farmer's market or store, and you don't know what to do with them?
What Are Shishito Peppers?
Until a year ago, I had no idea what shishito peppers were. Friends of ours all met us for dinner one night in downtown Campbell. (There weren't a ton of gluten free appetizers on the menu, so we decided to give these shishito peppers a try.) Their recipe called for fire roasting with chunks of garlic.
Can I say YUM any louder? We inhaled those peppers so quickly that I think our waitress was surprised.
I love peppers, but I always walked right by them for some reason. Now I know how to have fun with these little peppers in my kitchen. Shishito peppers are incredibly versatile and work in many different recipes.
Where To Buy Shishito Peppers?
You would be surprised how many stores now carry these peppers.
Farmer's markets
Grocery stores
Trader Joe's even carries them year-round in their refrigerated produce section!
How Long Do Shishito Keep Fresh?
Freshly picked shishito peppers will last 10-14 days in the fridge. Once the peppers become soft, they start to go bad. Use them up right away at this point.
For best results, store the shishito peppers in the crispy and uncovered. Never store them in plastic containers or bags because air will be trapped inside, and they will spoil quickly.
If you can't eat all the peppers quickly enough, you can dice them into small pieces and store them in the freezer. Place the peppers in an airtight container or freezer bag.
They should last anywhere from 10-12 months. If you notice them becoming freezer-burnt, the flavor will be altered, but they are still edible. Frozen shishito peppers are fantastic in soups, tacos, and other recipes.
How Do You Know When Shishito Peppers Are Ripe?
If you are growing shishito peppers in your garden and want to know when they are ripe, go by the size. Ripe peppers range from 3 to 5 inches long. If the peppers are left to grow, they will turn red.
You can still eat them when they are overripe, but they won't taste as good. When they are in their prime ripened state, they are a light-medium green.
Check out my shishito peppers web story, too!
How Do You Cook Shishito Peppers?
There are several different ways you can cook these peppers. I say try them all because each method is terrific! Here are a few ideas:
Grilled - Char them on the grill in a grill basket and serve them with steak, chicken, or any other meat.
Air Fryer - Toss them in the air fryer with some oil spritzed and cook for 5-6 minutes at 375º F. This is another option for blistering them.
Baked - Toss in avocado oil and bake for 5-7 minutes at 450º F.
When you are cooking shishitos, many recipes call for them to be blistered. You will be surprised to know it is super easy to blister peppers.
You only need to heat some oil (olive or avocado are my favorites) and cook them in a heavy skillet. Turn the peppers until all sides have blisters. Then they are ready to go.
Shishito Pepper FAQ:
Are shishito peppers spicy? Are you not into spicy?? Not to worry. They say only 1 in 10 shishito peppers is spicy. (*I will add I have yet to find a spicy one. I haven't even broken out into a sweat over one.)
Can you eat shishito peppers raw? Shishito peppers can be eaten raw like any pepper, but they are more fun to use in recipes when they are cooked.
Can you eat the whole pepper? You can eat the whole pepper, but I highly recommend not eating the tops.
Can you eat the seeds of shishito peppers? Absolutely!
Are They Considered Seasonal?
No, these peppers are so popular you can now buy shishito peppers anytime at your local grocer. Their peak season is in the summer and the beginning of fall. Unlike other fruits and vegetables, shishito peppers still taste good when they aren't in the peak season!
If you like spicy, check out my most popular Hatch Green Chile recipes. I also teach you how to roast these peppers without burning your hands and eyeballs!!
More Delicious Pepper Recipes To Try:
The Best Shishito Pepper Recipes:
Blistered Shishito Peppers with Garlic
An easy roasted shishito pepper and garlic recipe. It makes a delicious appetizer
Check out this recipe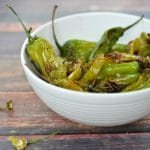 Sauteed Chicken with Shishito Pepper Sauce over Cheesy Polenta
Roasted Shishito pepper sauce over chicken and cheesy polenta. Pan sautéd chicken with a shishito pepper sauce.
Check out this recipe
Roasted Shishito Pepper Sauce
By continuing to enjoy our site, you are agreeing to our use of cookies (the kind that are full of bytes vs the kind you bite). For more information on how we collect and use this information, please review our Privacy Policy
Check out this recipe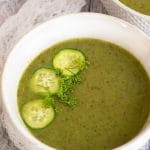 Charred Cauliflower and Shishito Peppers with Picada Sauce
Picada is a Catalan-style pesto, made here with almonds, parsley, and chocolate—a surprise ingredient that adds a pleasing touch of bitterness to this delicious side dish.
Check out this recipe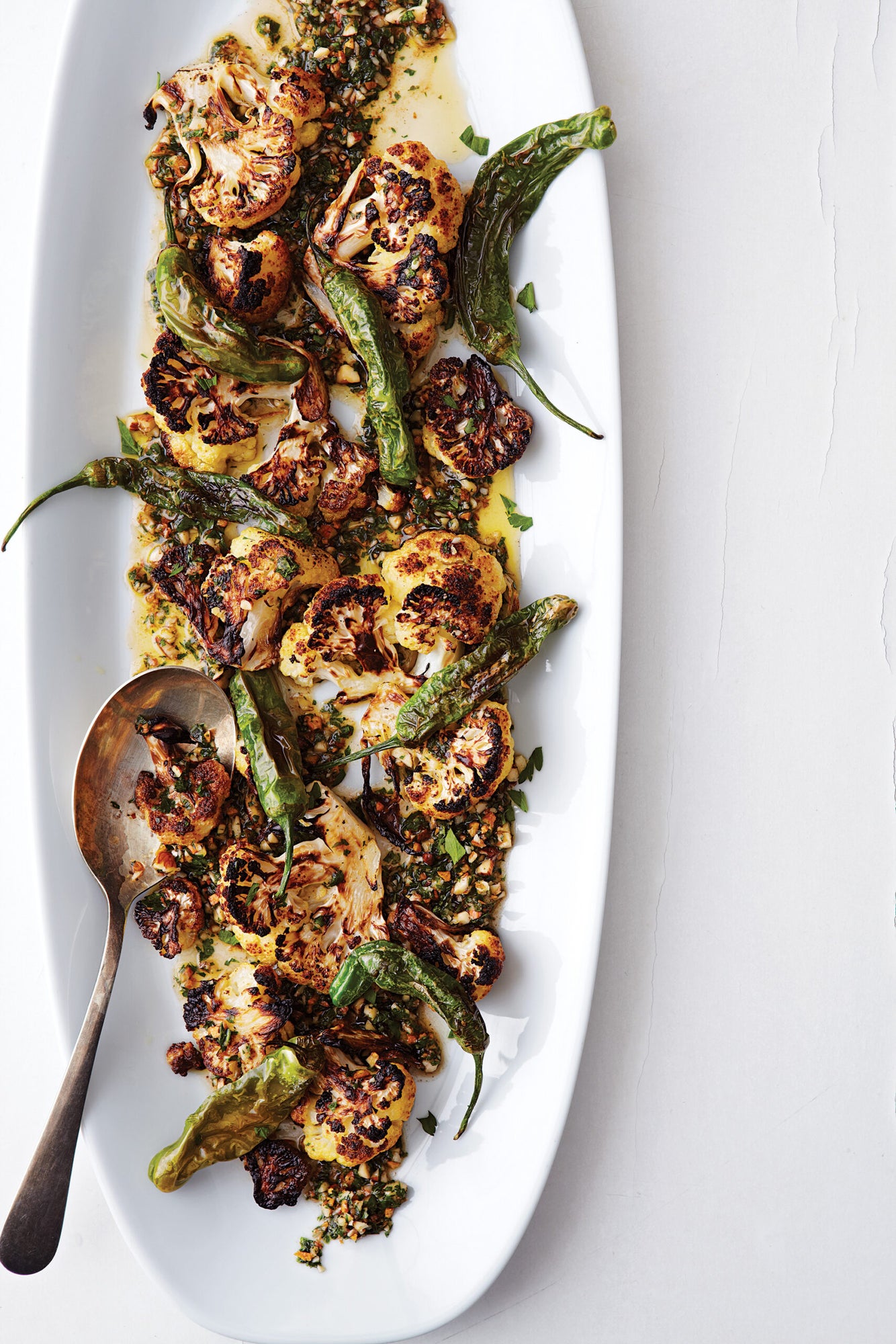 Shishito Peppers with Goat Cheese & Chili Sauce
How to make Shishito Peppers with Goat Cheese & Chili Sauce. Blistering shishito peppers is easy and delicious! A light and easy appetizer idea!
Check out this recipe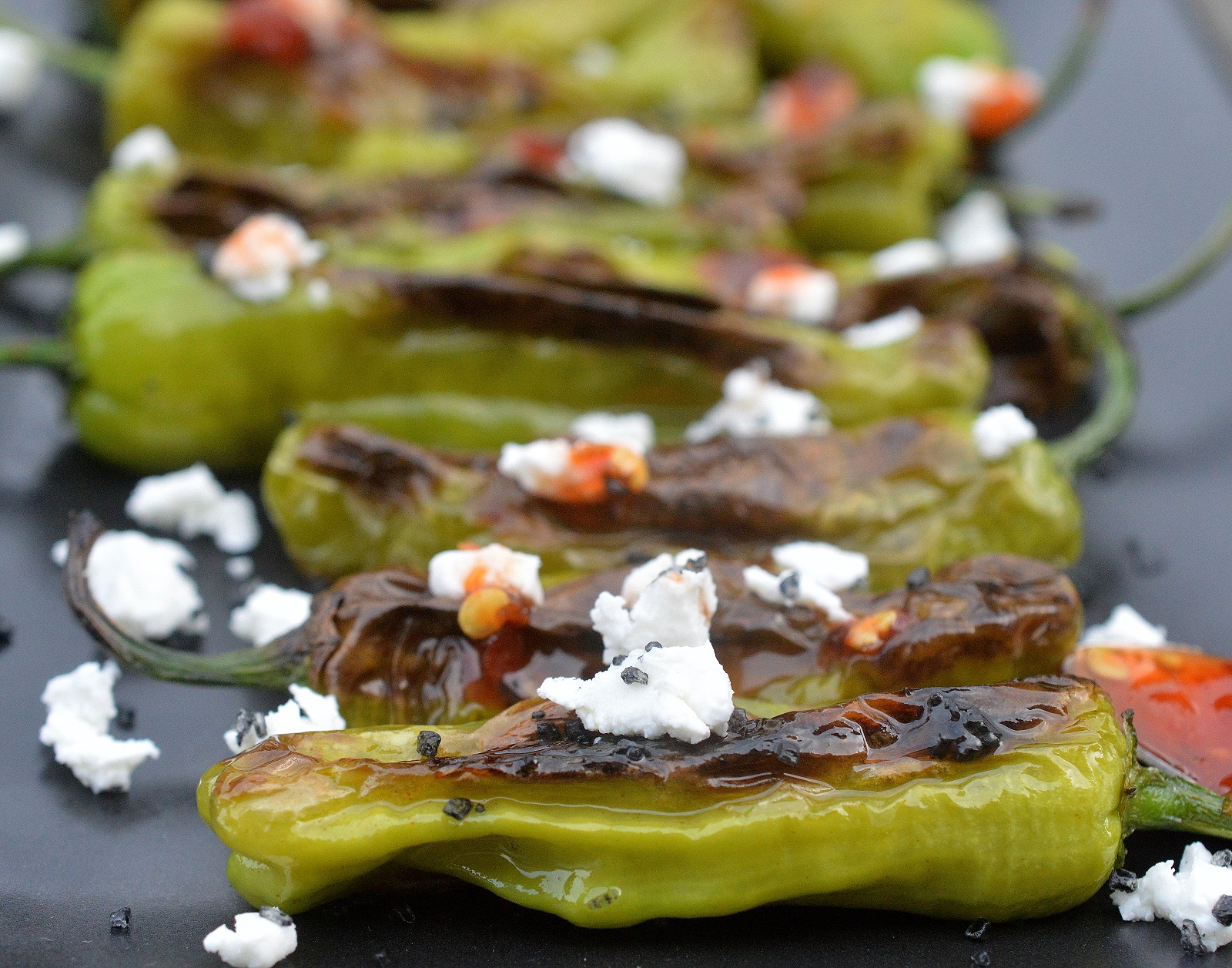 Paleo Mongolian Chicken with Shishito Peppers (Whole30)
Quick and easy paleo Mongolian chicken with shishito peppers is guaranteed be your new favorite weeknight meal. Ready in less than 30 minutes!
Check out this recipe
Simplifying the art of baking and cooking gluten-free recipes.
Save