This succulent air fryer turkey breast will please your palate while keeping your stomach full this holiday season. This flavorful turkey recipe is juicy, easy to make, and perfect for the holidays.
Table of Contents
In the Fearless Dining home, we love to eat meat...especially turkey! We enjoy eating all sorts of foods, and we aren't ones to turn away from a protein dinner. (How can we with two growing teens?)
Now that Mr. Fearless Dining went vegan, we really don't need to cook a huge turkey so I am making a turkey breast instead. You can still slather it with gravy and enjoy with all of those popular Thanksgiving day side dishes.
If you are having a quiet holiday and don't want to cook a whole turkey, this air fryer turkey breast recipe is a great alternative! If you don't have an air fryer, don't worry because I include easy directions for oven baking too!
Why you need to try this recipe:
This air fryer turkey breast recipe is great not only for the holidays but all year long. It makes wonderful sandwiches, or you can serve as a fancy dinner idea. But if you're looking for a fast holiday feast, keep your eye on this recipe.
And speaking of fast...you can enjoy your turkey in under 35 minutes! Top with this easy homemade gluten free gravy recipe. No pan drippings are needed.
Turkey is naturally gluten free, so it's not really anything you need to worry about when making this dish. (That being said, read the label to make sure your turkey breast wasn't brined or injected with any flavoring!!) I use a lot of fresh herbs in this recipe.
Did you know you can grow your own fresh herbs in your kitchen window so you have fresh herbs to use in this recipe? This is the best way to have fresh organic herbs on hand for all of your gluten free cooking!
Are you ready to make this delicious air fryer turkey breast recipe?
Recipe notes:
Turkey breast - I was surprised to see you can buy fresh raw turkey breast all year long.
Butter - I used unsalted but either is fine
Fresh herbs like thyme, sage, and rosemary - you can use dried herbs, but fresh are best.
Garlic cloves - use fresh minced garlic instead of garlic powder if you can, it adds deeper flavor!
Recipe step by step directions:
Step 1: The first step is to place your raw turkey breast on a plate. Melt the butter in a microwave-safe dish. Add a minced clove of garlic to the melted butter.
Step 2: Rub the turkey with the melted butter and garlic combo. Sprinkle salt and pepper on top.
Step 3: Top with fresh herbs like sage, thyme, and rosemary. You can use dried herbs if you can't find fresh, but the flavors will blend in better using fresh herbs.
Step 4: Top with fresh lemon slices and place into the air fryer.
Step 5: Place in the air fryer basket and put the basket into the air fryer. Lock the basket if your model has a lock feature
Step 6: Now it is time to set your air fryer to cook your turkey breast. Every air fryer is a bit different. Cook at 350º F for 20-25 minutes until the internal temperature is 165º F.
*Note cooking time will vary depending on how large your turkey breast is, if it is bone-in or boneless, etc. Please check the temperature with a digital thermometer after 20 minutes.
I have several incredible gluten free turkey recipes on the blog you will love making!
What are the benefits of using an air fryer?
There are several benefits to using an air fryer when cooking. It's a wonderful kitchen gadget that everyone should try out at least. Here are some of the benefits to cooking with one:
They are easy to clean. I totally love that you don't have to spend a lot of time cleaning your air fryer, unlike a traditional fryer.
You can make low-fat food that tastes fried. If you are trying to eat food that's low fat, air frying is a great option. You aren't frying food in a vat of oil, so it tends to be healthier.
Things cook more evenly. Because the air circulates all around inside the air fryer, it can heat your food more evenly. It can cook the top and bottom of your food without having to flip it over.
Air fryers cook foods faster than oven frying. If you are wanting food that's crispy and flavorful, but don't have tons of time, consider an air fryer.
Oven bake directions:
To make this in your oven, preheat your oven to 350º F. Complete the above steps and place the turkey breast in an oven-safe pan. Cover with foil and bake for 30 minutes.
Remove the foil and bake an additional 20 minutes. Check the internal temperature. Total baking time will depend on if your turkey breast is bone-in or boneless and the weight of the turkey breast.
Expert tips and recipe FAQ:
How long does cooked turkey breast last?
Cooked turkey breasts will last in the fridge 3-4 days if stored in an airtight container (if you don't have constantly hungry teens!) You can also freeze it for up to 2-3 months. If you ever notice that the turkey breasts have become slimy or smell bad, then they aren't good anymore.

Otherwise, you can reheat it in the microwave, oven, or even in the skillet with a little oil. Just heat it until it's hot then serve.
How do you know when the turkey is finished cooking?
You will know your turkey is finished cooking when it has an internal temperature of 165º F.
Can you fit a whole turkey in an air fryer?
Unless you have a very small turkey, the air fryer will not be large enough to cook a whole turkey.
If you're starting out or just need some overall help when it comes to gluten free dining, take a look at these guides to help you. Gluten Free Pantry Essentials and Equipment Recommendations and How To Eat Gluten Free Anywhere + Best Gluten Free Dining Tips.
If you love cooking with fresh herbs as well, check out these amazing gluten free recipes with fresh herbs. You will also love this easy-baked turkey legs recipe!
Serve with:
Recipe
Air Fryer Turkey Breast
A quick and easy air fryer turkey breast recipe for two to three people. I include oven roasting ingredients in case you do not have an air fryer.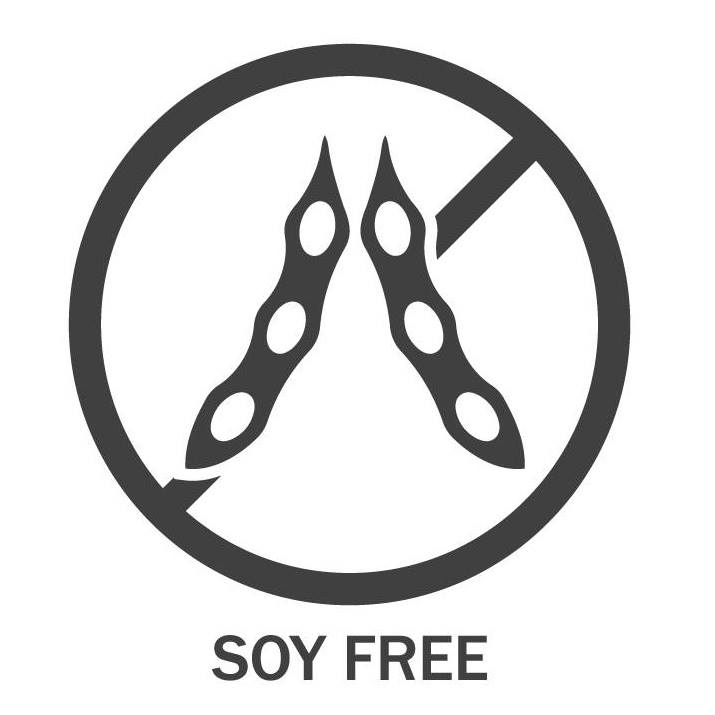 Ingredients
1

pound

raw turkey breast

* see note

1

lemon

2

tablespoons

butter

1

clove

garlic

1

tablespoon

fresh sage

salt and pepper to taste

1

tablespoon

fresh thyme

1

teaspoon

fresh rosemary
Instructions
Place your turkey breast on a plate.

Melt the butter in a microwave-safe dish. Add minced garlic when it is melted.

Rub the turkey with the melted butter mixture.

Sprinkle salt and pepper on top.

Top with sprigs of fresh herbs and lemon slices.

Place the turkey breast into the air fryer basket.

Set the timer to 30 minutes on 375º F.

When the timer goes off, use a digital thermometer to check the internal temperature. It should be 165 F degrees.

Serve warm.
Notes
You can cook bone-in or boneless turkey breast in this recipe, but if you use a bone-in turkey breast, the cooking time will be longer.
You can use dried herbs, but the flavor will not infuse as well using dried herbs.
Many ask if you can cook a whole turkey in an air fryer and I would say only if you can find an air fryer large enough. 
Can you cook frozen turkey breast in the air fryer? Yes, you can, but note that the seasonings and garlic butter flavor will not penetrate the meat when cooking.
This recipe is easy to bake in the oven if you don't have an air fryer. Season the turkey breast the same way and bake at 350º F for 30 minutes. Total baking time will depend if your turkey breast is bone-in or boneless. Make sure the internal temperature is 165º F with a meat thermometer.
This roasted turkey will keep up to 4 days in an air-tight container, or up to 4 months in the freezer.
Nutrition
Serving:
1
g
Calories:
519
kcal
Carbohydrates:
7
g
Protein:
85
g
Fat:
18
g
Saturated Fat:
8
g
Cholesterol:
241
mg
Sodium:
905
mg
Potassium:
1040
mg
Fiber:
2
g
Sugar:
2
g
Vitamin A:
653
IU
Vitamin C:
35
mg
Calcium:
99
mg
Iron:
3
mg
Nutrition Disclaimer
Nutritional information is an estimate provided to you as a courtesy. You should calculate the actual nutritional information with the products and brands you are using with your preferred nutritional calculator.
If you love the recipes you find on my blog, I would love for you to sign up for my newsletter (and get my free gluten free chocolate desserts e-cookbook!)