I am thrilled to share my air fryer gluten free chicken cordon bleu recipe with you! The flavor combination of thinly sliced ham, Swiss cheese, and juicy chicken breast is incredible. Make this for a busy weeknight since it cooks in under 30 minutes!
If you don't have an air fryer don't worry because I include an oven-baked option too.
Jump to:
Mr. Fearless Dining and I used to love chicken cordon bleu before we went gluten free. I don't know why I haven't made a gluten free version. I mean, that flavor combination was so amazing, what has taken me so long?
It took a bit to figure out precisely how to get it perfectly crisp on the outside, but I am certain I finally got it. I couldn't wait any longer to tell you all about it.
Can't get enough of this gluten free stuffed chicken breast? You should check out some of my other gluten free chicken recipes.
Why this recipe is great:
This is one of the meals that everyone will eat, including my picky one! It is quick and easy to make, and the saltiness from the ham adds so much flavor to the chicken!
When you take each bite of this crispy chicken, make sure to get a little bit of all the yummy ingredients on your fork. The explosion of flavors in your mouth is unforgettable.
If you love using the air fryer, you will want to make my juicy air-fried gluten free chicken nuggets too!
What you need to make this:
Thinly sliced chicken breasts - You can usually buy chicken breasts sliced thinly. If not, buy regular chicken breasts and thinly slice them horizontally into cutlets.
Ham - Use thinly sliced ham, which will make these roll easier.
Swiss cheese - I use thinly sliced.
Gluten free panko or bread crumbs - or make your own gluten free bread crumbs!
Toothpicks to hold it all together until it is cooked.
Recipe step by step directions:
Step 1: Layout flatly sliced chicken on a plate. You can purchase chicken breasts thinly sliced, or use a knife to thinly slice regular chicken breasts.
You want your chicken to be about ¼ inch thick. Sprinkle with salt and pepper. Add ham and Swiss cheese on top.
Step 2: Carefully roll your chicken breasts over the ham and Swiss cheese to make a roll. Use toothpicks to hold the rolls in place.
Step 3: Dip the chicken roll in mixed egg and roll to coat the chicken. Next, roll the chicken in the breadcrumb mixture.
Air fryer instructions:
I was given an air fryer by Corsori for this post. My old one broke quickly and I had been trying to decide which to buy when Corsori reached out.
This air fryer is inexpensive and works so well. There is no off-gassing of any smells, and it was so easy to use my son uses it to reheat foods. I bought this accessories kit to fit in my air fryer so expect lots more delicious gluten free air fryer recipes in the future.
Step 4: Spray the inside of the Corsori air fryer with oil and place the chicken inside the fryer. Spray the top with oil. I love to use this oil mister so the oil is finely sprayed.
Step 5: Preheat the air fryer for 5 minutes at 360º F, then cook the chicken rolls for 12 minutes. Open the air fryer, turn the chicken over, and cook an additional 5 minutes.
Use a meat thermometer to check the temperature in the center of the rolls. You want your chicken to have an internal temperature of 165º F.
Step 6: Remove the toothpicks. Serve hot.
Oven instructions:
To bake these in the oven, preheat your oven to 350º F. Place the chicken in a greased 8x8 pan. Spray oil over the chicken rolls and bake for 30 minutes.
Check the internal temperature to make sure it is 165º F. The exact baking time will depend on how thick your chicken was sliced, and how large the rolls are.
Cooked chicken breast should be firm to the touch, but break apart easily when you try to shred it. Try not to overcook the chicken, or it will be dry and not very flavorful.
Don't forget to check out all of my easy Gluten Free Air Fryer Recipes for even more dinner ideas!
🥗 Serve with:
If you are like me, you enjoy a complete meal at least every once in a while. There are several options that would go lovely with this gluten free stuffed chicken dish. Take a look at a few ideas to try out.
Mashed Potatoes - The creaminess of the potato is a delightful flavor and texture with the chicken.
Kale Salad - You can opt for a fresh vegetable salad or go big with a gourmet-style salad. Either way, it works!
Roasted Vegetables - Brussels sprouts, carrots, broccoli, cauliflower, radish, or anything else you think sounds good is worth a try.
Expert Tips and Recipe FAQ:
Why is Swiss cheese used?
This chicken dish originated in Switzerland and Swiss cheese is very popular there.
Can I use a different cheese?
Although the classic recipe uses Swiss cheese, you can use any cheese you like. Many types of cheese taste delicious paired with ham.
How long will this keep?
Store the chicken in the refrigerator for up to 4 days. Keep it in an airtight container and warm the leftovers in the microwave. Place a towel over the chicken before heating, so it doesn't make a mess. Note when you reheat the chicken, the outer breaded coating will not stay crisp.
What gluten free bread crumbs are best for chicken cordon bleu?
I love to use gluten free panko, but any gluten free bread crumbs will do. I have even used Trader Joe's Rice Crumbs in a pinch.
How do you know when chicken is done cooking?
You will know the chicken is done when you can insert a meat thermometer into the thickest part and the temp is at least 160º F. Keep in mind, the chicken should be 165º F. before you consume it, but it keeps cooking for a few minutes after you remove it from the heat.

Another thing to watch for is that when you pierce the chicken, you notice that the fluids are clear that run out of it. If the fluid is brown or red, that is a great indicator; it's still not done cooking yet.
More delicious chicken dinner ideas:
If you are heading out to dinner away from home, don't forget to check out my article: Safe Gluten Free Dining Tips And My Most Popular Gluten Free Recipes. It will save your sanity, and you will know the correct questions to ask, so you don't end up with a gluten emergency.
I LOVE hearing from you!! You can also FOLLOW ME on Facebook, Instagram, or Pinterest to see even more delicious recipes!
📖 Recipe
Gluten Free Chicken Cordon Bleu
A crispy coated gluten free chicken cordon bleu recipe that is made in your air fryer or baked in your oven.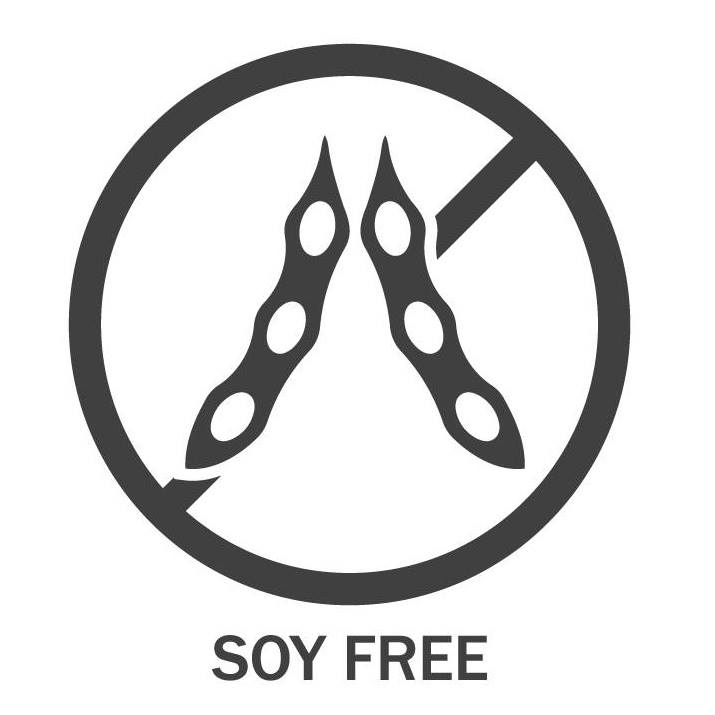 Ingredients
1

pound

thinly sliced chicken

4

slices

ham

4

slices

Swiss cheese

1 ½

cups

gluten free panko

1

teaspoon

dried basil

½

teaspoon

salt

¼

teaspoon

pepper

1

egg
Instructions
In a bowl, add an egg and mix well.

In a second bowl, add the panko and seasoning and mix well.

Take a thinly sliced chicken breast and lay it on a plate. Add a slice of ham and Swiss cheese on top.

Slowly roll the chicken breast around and secure it with toothpicks.

Repeat with the rest of the chicken.

Dip each roll into the egg mixture, then roll it around the panko mixture.

Preheat your air fryer for 5 minutes to 350º F. To cook in your air fryer, spray the fryer lightly with oil. Add your chicken rolls and spray the oil mist onto the chicken. Cook for 12 minutes at 360 degrees F. Open the air fryer and turn the chicken over. Cook an additional 5 minutes. Check the internal temperature of the rolls to ensure it is 165 degrees F.

To cook in the oven, preheat your oven to 350º F. Add your chicken rolls to a greased 8x8 pan. Mist oil over the chicken and bake for 30 minutes. Check the internal temperature like above. (*see note)
Notes
Cooking time will vary depending on how thick your chicken is sliced, and how large each roll is.
You can use gluten free panko, bread crumbs, or even Trader Joe's rice crumbs.
Make homemade gluten free bread crumbs, which is so much less expensive than store-bought.
This chicken will keep up to 4 days in an air-tight container, or up to 4 months in the freezer.
Nutrition
Serving:
1
g
Calories:
422
kcal
Carbohydrates:
31
g
Protein:
23
g
Fat:
22
g
Saturated Fat:
7
g
Cholesterol:
119
mg
Sodium:
661
mg
Potassium:
215
mg
Fiber:
1
g
Sugar:
1
g
Vitamin A:
240
IU
Vitamin C:
1
mg
Calcium:
106
mg
Iron:
1
mg
If you love the recipes you are finding on my blog, I would love for you to sign up for my newsletter (and get my free chocolate e-cookbook!)