Because we love churros in our house, I decided it was time to make some delectable gluten free churros cupcakes! These sweet and moist cupcakes will please a crowd and make your stomach happy!
Bite into a luscious gluten free cinnamon cupcake that is fluffy and is topped with cinnamon buttercream frosting. The real winner is the crispy churro that is a delicious garnish! These cinnamon cupcakes are elegant enough to serve at a fancy dinner party or wedding but also make wonderful treats for a birthday party or office gathering.
If you love cupcakes as much as we do, don't forget to check out all of my delicious Gluten Free Cupcakes recipes!!
I know that technically you aren't supposed to eat cupcakes for breakfast, but these cinnamon roll cupcakes taste so good you can't help but want to! If you're going to have a cinnamon cupcake from scratch for breakfast, I promise I won't tell anyone! 🙂
My son made it through AP Spanish and we wanted a delicious way to help celebrate one of the toughest classes he has ever taken. We decided to create a Gluten Free Churros recipe. This is one of our favorite Mexican desserts and one that inspired this gluten free cupcake recipe.
If you can't get enough cinnamon desserts you really need to try these:
I thought I would take some time to answer some of the most common questions I get from my readers (thank you, by the way, I couldn't do any of this without you) that aren't sure about gluten free baking. You can also check out my Gluten Free Pantry to see what I use for all of my gluten free baking!
Trust me, there is a lot to learn, and you are going to be able to make the most amazing desserts ever once you get the hang of it. If you have other questions, please reach out to me because I love helping out!
Instructions:
Step 1: Add the dry ingredients to a bowl and whisk to blend. In another bowl, add the wet ingredients and whisk to blend.
Step 2: Pour the wet ingredients into the dry ingredients and mix.
This is what your cupcake batter should look like.
Step 3: Pour your batter into paper-lined muffin cups. Fill each ¾ deep with batter.
Step 4: Bake at 350 degrees for 22 minutes until done.
Recipe FAQ:
How can you tell when they are done baking?
You can test if they are done by inserting a toothpick into a cupcake. If the toothpick comes out clean, they are ready. If there is batter or crumbs on the toothpick it needs to bake a little longer.
Are gluten free cupcakes good?
Of course, gluten free cinnamon cupcakes are scrumptious! Especially, these gluten free churros cupcakes! Depending on the gluten free flour that you use, sometimes the baked goods will have a slightly nutty flavor or a sweet flavor.

Plus, when you bake gluten free products in your home, you know exactly what goes in them. You aren't getting overly processed foods with high amounts of preservatives and other unhealthy ingredients.
Can cupcakes be frozen?
Yes, absolutely you can freeze gluten free cupcakes! Bake as directed and then you can either frost them or leave them without frosting. Then, wrap them in plastic wrap and then place them in an airtight container.

This will keep them fresh and ready to eat when you are ready. If you chose not to frost them ahead of time, you can add the icing when they have been defrosted.
How do you thaw frozen cupcakes?
To thaw the cupcakes (or whatever kind of cupcakes you baked), place them on the counter and they will defrost fairly quick. You can also place them in the fridge overnight too.
Reader adaptations:
Gigi said she "used cream cheese frosting instead of buttercream and they turned out yummy."
Looking for even more scrumptious gluten free cupcakes? Take a peek at these!
I LOVE hearing from you!! You can also FOLLOW ME on Facebook, Instagram, or Pinterest to see even more delicious recipes!
Crazy Good Gluten Free Churros Cupcakes
Everyone will love these cinnamon sugar gluten free churros cupcakes. Cinnamon cupcakes topped with gluten free churros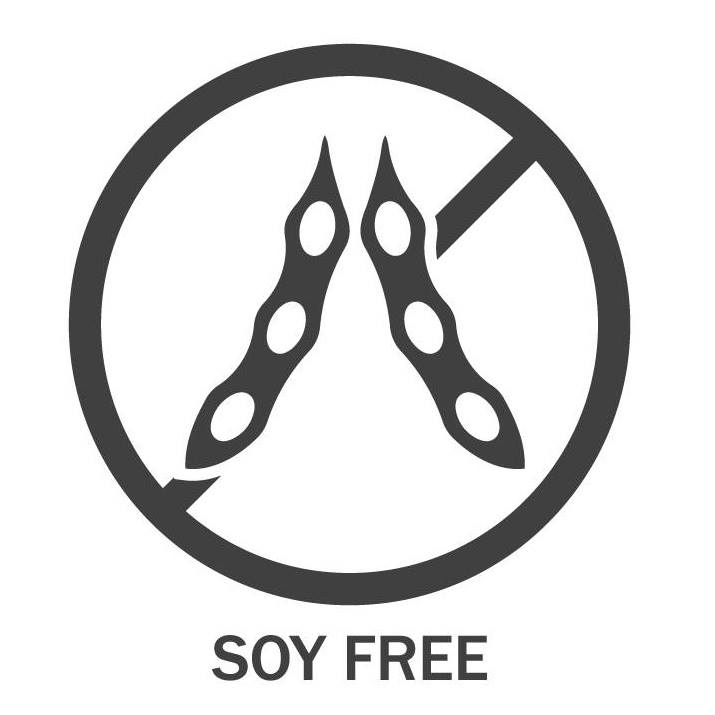 Ingredients
1 ½

cups

gluten free flour blend

* see note

½

cup

almond flour

* see note

¾

cup

sugar

1 ½

teaspoons

ground cinnamon

1

teaspoon

baking powder

⅛

teaspoon

salt

1

teaspoon

pure vanilla extract

1

teaspoon

almond extract

2

eggs

¼

cup

coconut oil

melted

1

cup

almond milk
For the Frosting
2

cups

powdered sugar

½

cup

butter

2

tablespoons

water

1

teaspoon

ground cinnamon

for dusting

2

teaspoon

sugar

for dusting
Instructions
Preheat the oven to 350º F.

In a large bowl, add the dry ingredients and whisk to blend.

In a smaller bowl, add the wet ingredients and whisk to blend.

Pour the wet ingredients into the dry ingredients and mix.

Pour the cupcake batter into a paper liner layered muffin tin. The batter should go up ¾ of each muffin cup.

Bake for 20-22 minutes.

Remove the cupcakes and allow cooling on a cooling rack.

In a standing mixer, add the frosting ingredients and whip until creamy.

Place the frosting in a piping bag and pipe the frosting onto each cupcake.

Sprinkle with cinnamon sugar

Top each cupcake with a gluten free churro.
Notes
I have tested this recipe with King Arthur Measure for Measure GF and Bob's Red Mill 1 to 1 GF blend. That doesn't mean others will not work, I just have not tested other flours.
If your gluten free flour blend doesn't contain xanthan gum or guar gum, please add 1 teaspoon.
I used almond milk but other dairy-free kinds of milk will work but I do not recommend canned coconut milk
To keep these gluten free cupcakes light and fluffy, do not overmix your batter.
To test for doneness, insert a toothpick into the center of the cupcakes. If the toothpick comes out clean, it is done baking. If you see batter or crumbs, the cupcakes need to bake longer.
These gluten free churros cupcakes will keep up to 4 days in an air-tight container, or up to 4 months in the freezer.
Nutrition
Serving:
1
g
Calories:
247
kcal
Carbohydrates:
34
g
Protein:
3
g
Fat:
12
g
Saturated Fat:
7
g
Trans Fat:
1
g
Cholesterol:
36
mg
Sodium:
98
mg
Potassium:
37
mg
Fiber:
2
g
Sugar:
25
g
Vitamin A:
208
IU
Vitamin C:
1
mg
Calcium:
53
mg
Iron:
1
mg
If you love the recipes you are finding on my blog, I would love for you to sign up for my newsletter (and get my free chocolate e-cookbook!)