Gluten free macaroni and cheese is classic comfort food that everyone loves! Firm al dente pasta mixed into a creamy homemade cheese sauce. It doesn't get any better than that! Dinner can be ready in about 30 minutes!
Homemade mac and cheese is so much healthier than store-bought box mac and cheese. Give this recipe a try and see how good this cheesy dinner can be! If you want to change it up, try these fried gluten free macaroni and cheese bites.
Jump to:
Why this is so worth making:
The whole family is going to love this easy gf mac and cheese recipe. You can make it ahead, freeze it, and even make it dairy-free! Not to mention your kids are going to love it!
Pack it up and take it to a pot luck! Further down I include some fun variations to this mac n cheese recipe to make this lots of different ways.
What macaroni brands are gluten free?
There are many brands of gluten free macaroni available in grocery stores. I use mostly Tinkyada and Jovial brands. They seem to hold up better than most pasta brands. You can use any gluten free brand but please make sure to cook your gluten-free elbow macaroni according to package directions since it varies greatly by ingredient.
What cheeses are gluten free?
While most cheese is gluten free, it is always a good idea to check the ingredients of any cheese you want to purchase. Look for words like wheat starch or modified food starch, which is usually made from corn but a label will tell you if it is derived from wheat. My kids like these gluten free cheese brands:
Tillamook
Trader Joe's
O Organics
Horizon
Vegan cheeses are more at risk of containing wheat flour and gluten so check the labels. Our favorite vegan cheese is VioLife brand and these are gluten free. Kite Hill and Daiya vegan cheeses are also dairy-free.
The secret to creamy macaroni and cheese is to use full-fat cheeses and heavy cream. If you love a creamy cheese sauce, you will want to try my gluten free chicken tetrazzini recipe too.
What you need to make this recipe:
Gluten free macaroni or shaped pasta - I really like Jovial and Tinkyada brands. They hold up the best to sitting in a sauce.
Cream cheese - full fat makes this recipe so much better!
Cheddar cheese
Heavy cream
Butter
Gluten free panko - or use one of the topping ideas below!
Parmesan cheese
Salt, pepper, dried basil, garlic powder
How to make this recipe:
Step 1: Cook your gluten free pasta according to package directions, but cook it one minute less! Every brand of gluten free pasta seems to have slightly different cooking times so make sure to use what the manufacturer recommends, minus one minute.
Tips to avoid mushy pasta:
Mushy pasta can ruin a meal faster than anything. Here are my best tips to avoid mushy pasta:
Cook the macaroni a minute less than the package says so that the pasta is very al dente. This way it gets some moisture from the cheese sauce and doesn't get mushy.
After cooking, drain the pasta in a colander. Rinse the pasta well in cold water to halt the cooking process to avoid mushy pasta
Step 2: Preheat the oven to 350 F degrees. Add your cheese sauce ingredients to a non-stick pot. (You really want to use a pot that is non-stick because this cheese sauce can be tough to clean otherwise.) Cook on medium-low heat, whisk to blend.
Your cheese sauce will get all melty and delicious! Whisk frequently so it doesn't burn.
Step 3: Add the cheese sauce to the pasta and mix well to coat all of the gluten free macaroni.
Step 4: In a small bowl, add your gluten free panko and topping ingredients and mix well. See below for fun topping ideas if you want to try something fun.
Topping ideas:
Crushed corn or potato chips
Gluten free panko
Ground Doritos (my kids love this!)
Step 5: Add the gluten free macaroni and cheese mixture to an 8x8 baking dish. Use a spoon to spread it all out.
Step 6: Sprinkle your topping over the mac n cheese. Cover the whole top.
Step 7: Bake for 15 minutes until hot.
Variations:
If you love spice, add some roasted hatch green chiles!
This recipe is a great way to use up leftover ham, rotisserie chicken, or turkey!
Add some sausage or chorizo for more flavor!
Crumble up cooked hamburger meat to make cheeseburger mac n cheese.
Expert Tips and Recipe FAQ:
Can you make this mac and cheese recipe dairy-free?
You can make this recipe dairy-free by using dairy-free cheeses. Substitute the heavy cream for a non-dairy dairy product like plain unsweetened almond milk. Note, if you make this recipe dairy-free it will not be as creamy.
How long will this gluten free macaroni and cheese keep?
Store this in an air-tight container in the refrigerator up to 4 days.
Can you freeze this mac and cheese?
You can easily freeze this mac and cheese in a freezer safe container up to 4 months. To thaw, put in the oven and bake at 325 F degrees until hot. (Time will depend on how thick the mac and cheese froze.)
Is mac and cheese healthy?
Mac and cheese is not a perfectly healthy meal. It is high in fats due to the cheeses. That being said, this mac and cheese is much healthier than the neon orange boxed mac and cheese that are sold in stores.
Why did my mac and cheese turn out dry?
If your mac and cheese turned out dry, it is because you used too much pasta for the amount of cheese sauce you used, or you baked it too long and dried it out.
Serve with a gluten free side dish:
I LOVE hearing from you!! You can also FOLLOW ME on Facebook, Instagram, or Pinterest to see even more delicious recipes!
📖 Recipe
Gluten Free Macaroni and Cheese
A creamy delicious gluten free macaroni and cheese recipe that the whole family will love!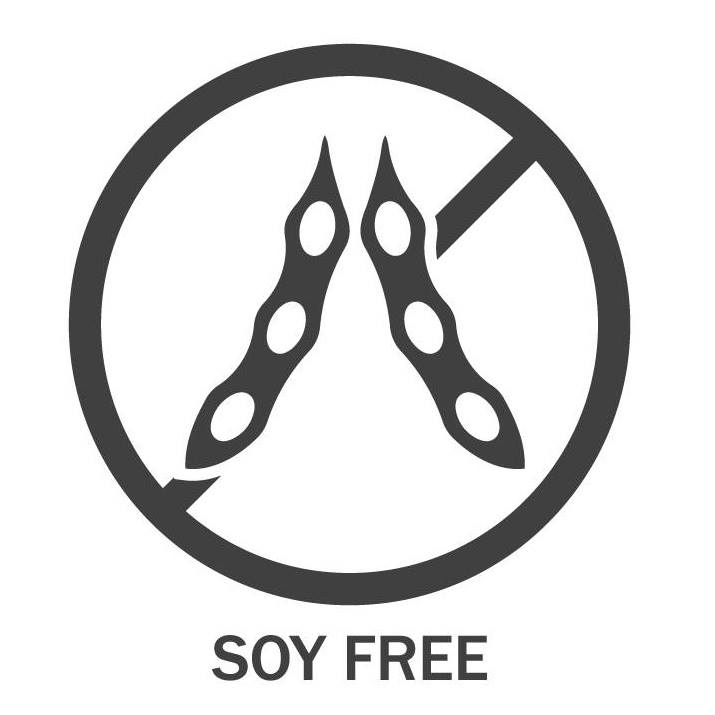 Ingredients
12

ounce

box gluten free pasta

(*See note)

8

ounces

cream cheese

full fat

8

ounces

cheddar cheese

2

tablespoons

butter

¼

cup

heavy cream

1

teaspoon

salt

½

teaspoon

pepper

½

teaspoon

garlic powder

For Crisp Coating

½

cup

gluten free panko

¼

cup

parmesan cheese

1

teaspoon

dried basil
Instructions
Preheat the oven to 350º F.

In a pot, cook your pasta according to package directions. (*See note) Cook your pasta 1-2 minutes less than the instructions. This will help keep your pasta more al dente after baking in cheese sauce.

In a non-stick pot (very importat to make clean up easy!) add the cheese sauce ingredients. (Heavy cream, cheddar, cream cheese, salt, pepper, garlic powder.)

Cook on medium low heat, whisking to prevent burning. Cook until the cheese is all melted and warm.

Drain the pasta into a collander and rinse in cool water to halt the cooking process.

Pour the pasta into the cheese sauce and mix well. Pour into an 8x8 baking pan.

In a bowl, add the topping ingredients and whisk to blend. Spoon the panko topping over the macaroni and cheese.

Bake for 15 minutes until hot.
Notes
You can use any gluten free pasta but I highly recommend using Jovial or Tinkyada because they hold up best to being in the sauce a long time.
Every pasta brand has different cook times so be sure to follow the cooking time on the box of pasta you bought. TIP: Cook 1-2 minutes less so that it will hold up to being in the cheese sauce and baking.
Have fun with the toppings! You can use smooshed potato chips, Doritos, pretzels, etc!
Vary the recipe by adding leftover rotisserie chicken, turkey, ham, or spicy green chiles! You can have so much fun changing things up!
This gluten free mac and cheese will keep up to 4 days in an air-tight container.
Nutrition
Serving:
6
servings
Calories:
616
kcal
Carbohydrates:
54
g
Protein:
19
g
Fat:
37
g
Saturated Fat:
20
g
Cholesterol:
102
mg
Sodium:
943
mg
Potassium:
97
mg
Fiber:
2
g
Sugar:
1
g
Vitamin A:
1232
IU
Calcium:
369
mg
Iron:
1
mg
If you love the recipes you are finding on my blog, I would love for you to sign up for my newsletter (and get my free chocolate e-cookbook!)