My Grandma's unstuffed cabbage and meatballs are the best. They have all of the flavors of her famous stuffed cabbage, but making this deconstructed cabbage rolls recipe is a fraction of the work!! They are both gluten free and dairy free, and can be made in an Instant Pot or stovetop!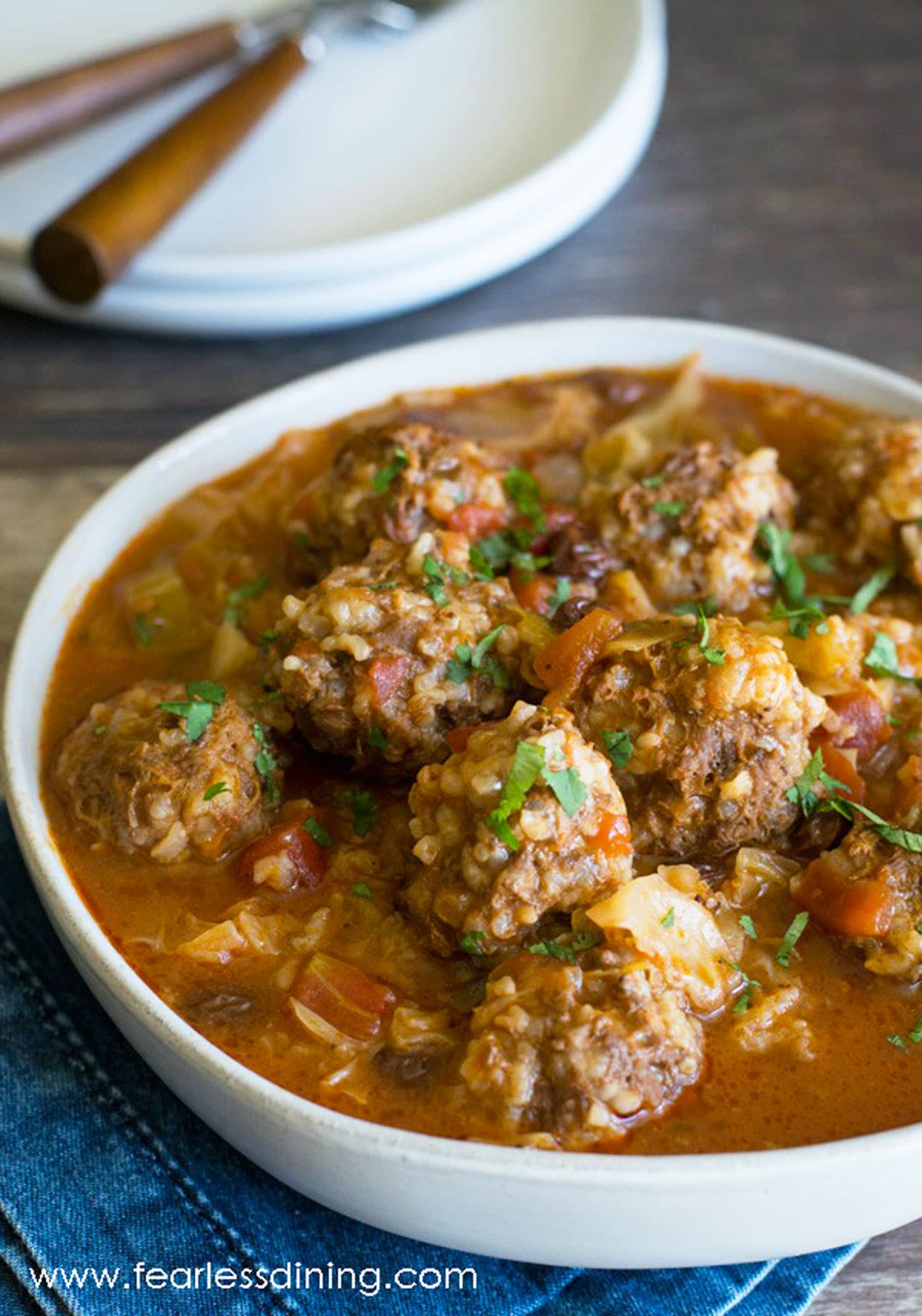 Jump to:
I remember as a child visiting my Grandma Dorothy. She always greeted us with a bowl of her famous sweet and sour cabbage rolls. I could have devoured a whole pot of these Jewish meatballs...they were that good.
As my grandmother got older, arthritis kicked in. It was hard for her to roll the cabbage rolls, so she started making unstuffed cabbage rolls so she wouldn't have to roll the meat in the leaves. She would use the same meat and rice combination to create meatballs, then shred the cabbage, and finally toss it all in a pot.
It was so much easier this way, and even better the meatballs retained their delicious flavors! It was like she was able to take the recipe apart. I hope you love this deconstructed version of Grandma's cabbage rolls as much as we do.
If you love this recipe, check out my Grandma's Homemade Chicken Soup recipe!
Why This Recipe is the Best:
Not only are my Grandma's meatballs full of flavor, but they are filled with memories. This recipe has been passed down in the family for generations. It has been perfected for cooking in an Instant Pot to save time.
These cabbage and meatballs make a healthy dinner, freeze perfectly, and everyone loves them. It is the perfect family meal. Even my picky eater loves the sweet and sour flavors.
The meatballs have a fun name! Because they are mixed with uncooked rice, they have the name porcupine meatballs. My kids called them porcupine meatballs with cabbage when they were little.
These sweet and sour meatballs get even better as they sit in the refrigerator overnight. It is almost magical how the flavor continues to build.
If you love recipes that improve overnight in the fridge, try my Gluten Free Pasta Sauce recipe too!
Ingredient Notes:
When you first look at the ingredients, you may think I am nuts that these flavors will all come together. Trust me, these sweet and sour meatballs are going to taste incredible!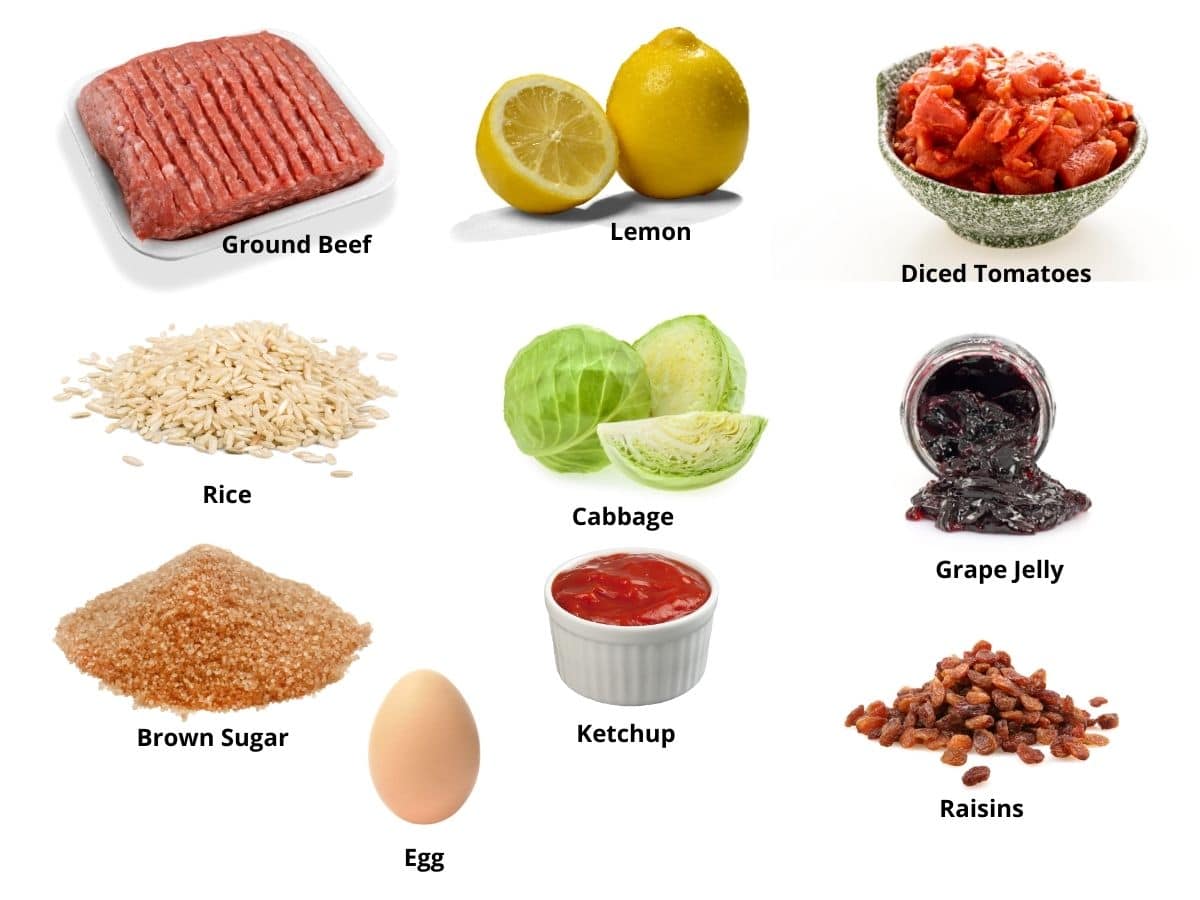 Ground Beef - Use 90% lean ground beef to keep this a little more low fat. You can also use ground turkey or chicken, but the flavor will turn out a little different without the fat.
Rice - You can use white or brown rice. Basmati and Jasmine types of rice with a long grain turn out better than short-grain rice. *Note brown rice will take a lot longer to cook, and you will need more liquid.
Brown Sugar - You can also use coconut sugar in this recipe.
Diced Tomatoes - I use canned regular diced tomatoes. Do not use fire-roasted or flavored tomatoes.
Ketchup - Ketchup is part of what makes the sweet and sour flavors so good. Don't skimp on this ingredient!
Grape Jelly - This flavor is the best, but in a pinch, I have used apricot successfully.
Lemon Juice - Use this liberally as it helps to create a sweet and sour flavor. Use fresh lemon or bottled lemon juice.
Egg - Use size large.
Raisins - Do not use golden raisins.
Top Pick
If you love using an Instant Pot or pressure cooker, check out all of my easy, gluten free Instant Pot recipes!
Which Cooks Better: Stovetop or Instant Pot?
The answer is both! In the old days, the Instant Pot was more of an old-fashioned pressure cooker. My grandma didn't have one so she made this recipe stovetop, like all of her relatives before her did. I added the Instant Pot version because our weeknights are so busy. I wanted a faster option to make this recipe.
For this unstuffed cabbage recipe, I am giving you the directions to cook these both ways. Instant Pot or the traditional slow-simmered stovetop way. This is the same one my grandmother would allow to simmer for hours.
I am also going to show you how easy this recipe is to make in your Instant Pot or pressure cooker. I will be honest that the flavor is deeper when you make this recipe stovetop, but if you are in a hurry, the Instant Pot is definitely your friend.
Recipe Step-By-Step Directions:
First, you will need to thinly dice your onions and thinly slice your cabbage. You can use a sharp knife or a mandolin slicer, which will do the job a lot faster.
Step 1: Set your Instant Pot or pressure cooker to sauté. Add the onions and oil. Sauté for 3 minutes.
Add half the shredded cabbage for the last couple of minutes. Use a wooden spoon to stir around the vegetables as they cook.
Stovetop: For the stovetop version, cook the onion in the oil until the onions turn clear and have softened. Add the shredded cabbage and cook for an additional 5 minutes.
Step 2: Next, add ground beef to a large mixing bowl. Add the uncooked rice and the raw egg. Mix well.
Use your hands to form small meatballs out of this meat and rice mixture.
Stovetop/Instant Pot: This is the same for both the stovetop and pressure cooker!
Step 3: Put the uncooked meatballs on top of the cabbage and onions. The porcupine meatballs in the pressure cooker cook perfectly!
Instant Pot/Stovetop: This step is the same for the Instant Pot and stovetop.
Step 4 Instant Pot: Add the rest of the ingredients on top of the meatballs in the Instant Pot. Close the lid and set the Instant Pot to 40 minutes (use the stew setting).
Stovetop: Add the rest of the ingredients on top of the uncooked meatballs. Do NOT stir everything yet, or your meatballs will break apart. Be sure the liquid is coming up to the meatballs.
Wait until it cooks for 30 minutes and the meatballs firm up from cooking. Cover the pot and cook on medium heat until it boils. Turn the heat to low and allow it to simmer.
Step 5: When the Instant Pot beeps that it is done, follow Instant Pot directions to release the pressure. DO NOT open the lid without doing this first! The flavors of this Instant Pot sweet and sour meatballs recipe are so good, and will be even better the next day!!
Stovetop: Allow the mixture to simmer, adding more water as needed. For best results, simmer at least 1 ½ hours. The flavors absorb better the longer it simmers.
Make a batch of these Gluten Free Breadsticks or my Gluten Free Dinner Rolls to dip in the sauce!
Expert Tips and Recipe FAQ:
Can you make this recipe stovetop?
This unstuffed cabbage rolls recipe can easily be made stovetop as you can see in the directions above!! If you are cooking on the stovetop, check periodically to see if you need to add more water. Simmer on low for 1-2 hours. (Technically, it is ready in an hour, but cooking it longer allows the flavors to really blend in.)
Can you make this deconstructed cabbage rolls recipe low fat?
You can definitely make this recipe low-fat by using ground turkey or ground chicken instead of beef. The flavor will turn out a bit different because you won't have the meat fat cooked into the sauce.
Can you use gluten free bread crumbs instead of rice?
You are welcome to substitute breadcrumbs instead of the rice but note the liquid levels in this recipe will be way off because you will not be cooking the rice inside the meatballs porcupine style
How thin should the cabbage be sliced?
The cabbage should be sliced thinly so it is easier to eat.
How do you store cabbage and meatballs?
Store the cabbage and meatballs in an airtight container in the refrigerator. The meatballs will keep fresh for up to 4 days, or for up to 4 months in the freezer.
Serve With:
More Easy Instant Pot recipes:
If you love this unstuffed cabbage rolls recipe, check out these popular Gluten Free Meatball Appetizer recipes, which includes these Gluten Free Ground Chicken Meatballs recipe!
📖 Recipe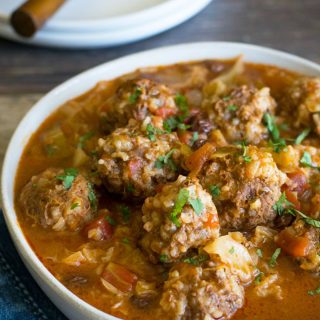 Grandma's Unstuffed Cabbage and Meatballs Recipe
My grandmother's easy deconstructed, unstuffed cabbage rolls recipe. This is an amazing sweet and sour cabbage and meatballs recipe.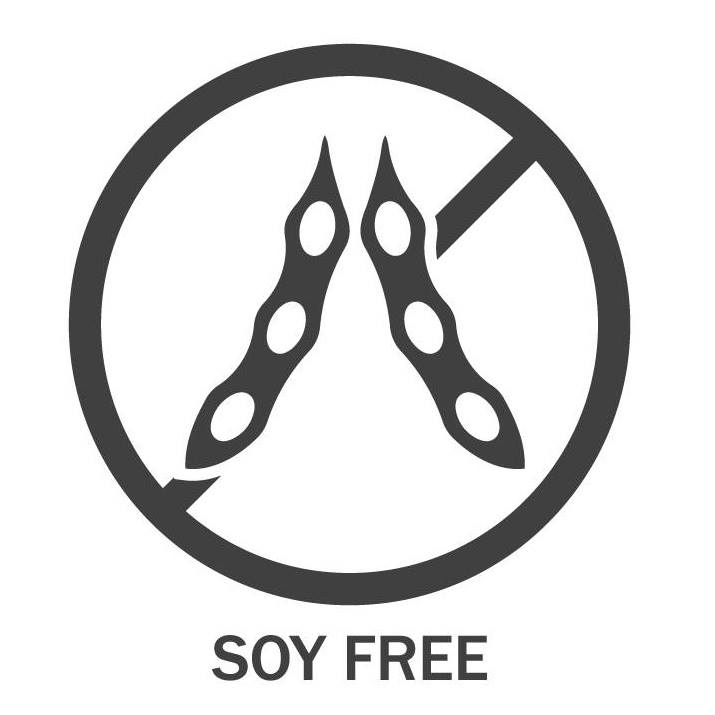 Ingredients
14

ounces

diced tomatoes

do not use any flavored tomatoes

3

tablespoons

lemon juice

¼

cup

brown sugar

(coconut sugar works too!)

⅓

cup

raisins

1

onion

diced

4

cup

cabbage

(1 medium cabbage)

⅓

cup

ketchup

¼

cup

grape jelly

(apricot jam also works)

1 ½

pounds

ground beef

* see note

1

cup

rice

* see note

1

large egg

1

tablespoon

olive oil

½

teaspoon

salt

¼

teaspoon

black pepper

1 ½

cups

water
Instructions
Instant Pot:
Set Instant Pot to sauté and cook onion and olive oil for 3 minutes. The last couple of minutes, add the cabbage. (Stovetop: brown onion with olive oil until the onions are soft. Add cabbage to the pot.)

In a large bowl, add ground beef, egg, and uncooked rice. Mix well. Form small meatballs and drop them into the Instant Pot. This is the same for the stovetop version.

Add the rest of the ingredients to the Instant Pot or stovetop pot.

Instant Pot, set it to stew and cook for 35 minutes. Stovetop: cover and set to low temperature. Simmer 1-2 hours.

Serve hot
Stovetop:
Follow the above directions to make the meatballs and slice the cabbage.

In a large soup pot, add the oil and sauté the onion until it is soft.

Add the rest of the liquid ingredients to the pot.

Drop the meatballs gently into the pot and add the cabbage.

Do not stir the meatballs while they are raw or they will break apart.

Cover and cook on medium heat for 30 minutes, then reduce the heat to simmer.

Gently stir being very careful not to break the meatballs.

Continue cooking an additional 30 minutes. This can simmer much longer and the flavors will continue to develop and blend overnight in the refrigerator.
Notes
You can use any ground meat in this recipe. Ground turkey and chicken will make it low-fat, but ground beef will give the most flavor. I have not tested Impossible meat.
Use plain no salt-added canned diced tomatoes, not seasoned.
I recommend using long-grain rice. You can use brown or white rice for the porcupine meatballs. Note you will need a longer cook time and more liquid if you use brown rice.
Note this recipe can also be made stovetop.
The flavor of this cabbage and meatballs recipe will continue to get better overnight as it sits in the refrigerator.
These meatballs will keep up to 4 days in an airtight container, or up to 4 months in the freezer.
SPECIAL NOTE
Please know that every gluten free flour blend has a different starch to grain ratio. If you use a blend I didn't test, you may need to adjust your moisture levels in your baked goods.
Nutrition
Serving:
1
g
Calories:
433
kcal
Carbohydrates:
46
g
Protein:
18
g
Fat:
20
g
Saturated Fat:
7
g
Cholesterol:
81
mg
Sodium:
323
mg
Potassium:
543
mg
Fiber:
3
g
Sugar:
17
g
Vitamin A:
173
IU
Vitamin C:
23
mg
Calcium:
71
mg
Iron:
3
mg
Share by Text
Nutrition Disclaimer
Nutritional information is an estimate provided to you as a courtesy. You should calculate the actual nutritional information with the products and brands you are using with your preferred nutritional calculator.
Looking for more? Get my FREE Gluten Free Lemon Desserts E-Cookbook when you sign up for my weekly recipe newsletter!
This post was updated with more detailed directions from an older February 2018 post.