This slightly sweet homemade gluten free panettone (aka Christmas bread) is a delicious sweet bread to serve over the holidays. It is a celebratory dessert for the Christmas holiday, with raisins, cranberries, and lots of orange zest.
Jump to:
This gluten free panettone recipe has a new sort of record for my blog...the most tries a recipe has needed to get it right. I finally perfected this just in time for the holidays!
Panettone bread originated in the 1500s in Milan, Italy. It was originally a very expensive bread to make, and only wealthy families could afford to enjoy it. Over the years, this bread has become more and more available.
I have wanted to create a gluten-free version of this recipe for years...ever since seeing the pretty box of panettone for sale at our local Costco store.
Why Make This Recipe?
The main reason I love this new gluten free panettone recipe is that it is so light and fluffy. You can taste the orange zest and how it combines with the cranberries and raisins. This delicious flavor permeates through the whole loaf!
It takes a little time to make this gluten-free Christmas bread, but it is worth it! While you are here on the blog, check out all of my delicious Gluten Free Bread Recipes!
I made it today. It's absolutely wonderful. I've been gluten free so long, I don't usually miss things but I've always missed panettone. Texture and flavor are perfect. I might have to invent some new holidays so we can have it."

Gail G.
Ingredient Notes:
Gluten Free Flour Blend - The absolute best gluten free flour blend for this recipe is Authentic Foods Steve's GF Bread Blend. It tastes incredible and bakes up with the perfect texture. The second best is Cup4Cup gluten free flour. Note you may need to add more flour if you use Cup4Cup.
Xanthan Gum - If your gluten free flour blend doesn't contain Xanthan Gum or Guar Gum, you will need to add one teaspoon.
Yeast - I used regular yeast, not quick yeast. I suspect this recipe will also work with a sourdough starter made from mild gluten free flour. Double check the brand you use is gluten free. Red Star Platinum is NOT gluten free!
Milk - I used non-dairy milk, but you can also use regular milk.
Butter - Use unsalted butter. You can use vegan butter if you are dairy-free.
Eggs - Use size large.
I have tons of great gluten free Christmas recipes to try! Let me know which is your favorite!
Tips For Sucess:
Try to use filtered water when rising your yeast. It really helps the yeast grow more.
Make sure your gluten free flour works with yeast. Some popular 1:1 brands do not and state this on their packaging.
Be sure you soak the dried fruit until they are rehydrated.
Always double-check the expiration date on the package of active dry yeast.
Recipe Step-By-Step Directions:
Step 1: Proof the yeast in warm water. Make sure your water is no warmer than 103º F.
Step 2: Add your dried raisins and cranberries to a small bowl and add boiling water. Let the dried fruit rehydrate for 10 minutes, then drain off the water.
Step 3: Add the paddle attachment to your mixer. Soften the butter and add the wet ingredients to the bowl of a stand mixer. Add the yeast to the mixer bowl and mix on low speed to blend.
Step 4: Add the sugar and dried fruit and blend. Add the dry ingredients to the mixer and blend on low speed.
Preheat the oven to 200º F and then turn the oven off. This is where you will rise the dough. Remember that you only get one good rise with gluten free flour, so you want to get the dough into the molds before rising
Step 5: This is a good picture to show you how wet my batter was. Note with the Authentic Foods GF Steve's Bread Blend. It firms up a little more over a minute or two.
Step 6: Put the batter into a panettone mold. You can use any size mold. These are the panettone molds I used. In my testing, I found that this dough worked better in smaller molds than one giant molds.
Allow the dough to rise in the mold(s) for one hour in the warm oven.
Step 7: Remove the panettone from the oven. It should have doubled in size. Brush the tops of your panettone with whisked egg. This egg wash helps make the tops golden.
Step 8: Bake at 350º F for up to 45-55 minutes. The bake time will vary widely depending on the panettone mold size you choose.
To test for doneness, insert a toothpick into the center. If the toothpick comes out clean, it is done baking. If you see batter or crumbs, the panettone needs to be baked longer.
Step 9: Remove from the oven and allow to cool thoroughly on a cooling rack. Optional dust with powdered sugar.
Expert tips and recipe FAQ:
Why didn't the yeast proof?
Your yeast may not rise well for a few reasons, including the water being too hot, it proofing very slowly because the water is too cold, or you didn't give it something to eat like honey or sugar.
Can you make this recipe dairy-free?
You can easily make this recipe dairy-free by using vegan butter.
How long will this simple panettone keep fresh?
This bread will keep up to 4 days in an air-tight container or up to 4 months in the freezer.
When do people eat panettone?
Panettone is a Christmas bread, and it is enjoyed throughout the winter holiday season.
What other fruits can be used in this recipe?
The sky is the limit. You can add all sorts of dried fruits and nuts. Some even like to add chocolate chips!
If you prefer a store-bought gluten free panettone bread, there is only one that I know of, and it is being sold at Trader Joe's. This recipe was updated from an older November 2020 post with better directions.
More Christmas Recipes to Try:
📖 Recipe
Gluten Free Panettone
A light and fluffy gluten free panettone for the holidays. This gluten free Christmas bread is an Italian cake-like loaf that is absolutely delicious.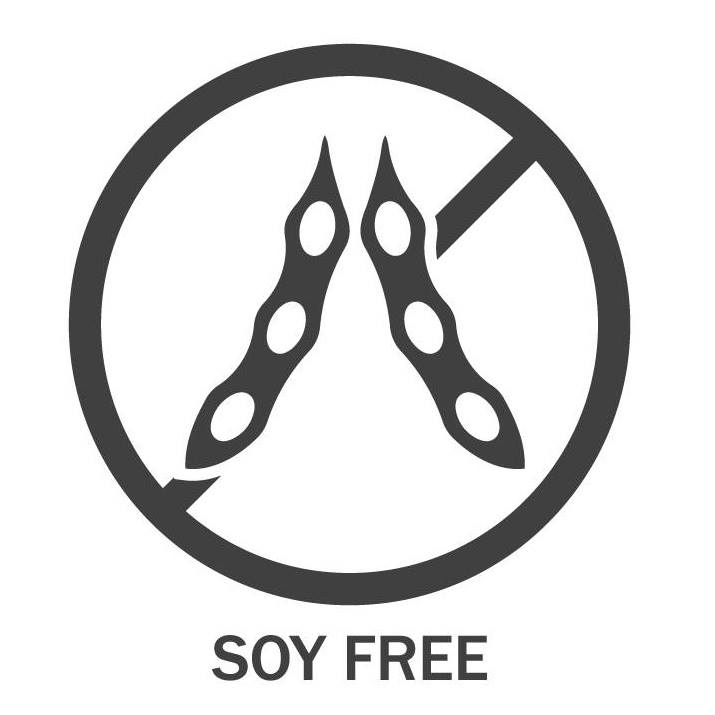 Ingredients
3 ¼

cups

gluten free flour blend

* see note

½

cup

sugar

2 ¼

teaspoons

yeast

1 packet

½

teaspoon

salt

1 ¼

cups

milk or non-dairy milk

3

eggs

size large

8

tablespoons

unsalted butter

melted

1

tablespoon

orange zest

1

teaspoon

pure vanilla extract

½

cup

water

warm

2

tablespoons

Grand Marnier

Optional

⅔

cup

raisins

½

cup

dried cranberries

* see note
Instructions
In a small bowl, add the raisins and cranberries. Add boiling water to cover the dried fruit and let sit so the dried fruit absorbs the hot water and they soften for about 10-15 minutes.

In a bowl, add the warm water (no hotter than 103º), yeast, and 2 teaspoons of sugar. Allow the yeast to proof for 5-10 minutes. You want the yeast to get very bubbly.

Put the paddle attachment on the mixer. Drain the hot water from the fruit and add it to the mixer.

Soften the butter and add the butter, eggs, vanilla extract, milk, and optional Grand Marnier to the bowl of a stand mixer. Add the yeast and remaining sugar and mix on low speed.

Add the flour and salt and mix on low speed until the dough forms.

Set your molds into a pan. Add the panettone batter to the molds. Place in a warm area and rise for one hour. (I rise my dough in an oven preheated to 200º F. When the oven hits 200º F, turn off the oven.) The dough should double in size.

Preheat the oven to 350º F.

Place the pan with the panettone into the oven. Bake for 45-55 minutes, depending on the size of the panettone mold(s) you use.

To test for doneness, insert a toothpick into the center of the panettone. If the toothpick comes out clean, it is done baking. If you see batter or crumbs, it needs to bake longer.

When it is finished baking, remove and put the loaves on a cooling rack. When the loaves are cool, dust with powdered sugar. Peel the paper mold off each loaf and serve.
Notes
I have tested this recipe with Authentic Foods Steve's GF Bread Blend and Cup4Cup. You may need additional flour if you use Cup4Cup. I can't say enough good about the Steve's flour blend...it is amazing.
If your gluten free flour blend doesn't contain Xanthan Gum or Guar Gum, please add 1 teaspoon.
To make this recipe dairy-free, substitute the butter for vegan butter, and use non-dairy milk. I used oat milk in making mine. Other dairy-free kinds of milk will work, but I do not recommend canned coconut milk.
You can use any dried fruits in this recipe; make sure to let them soften in boiling water. You can also add nuts, chocolate chips, or other mix-ins.
Really pay attention to the rise times so that this homemade gluten free panettone bread can get nice and fluffy!
This gluten free bread will keep up to 4 days in an air-tight container or up to 4 months in the freezer.
SPECIAL NOTE
Please know that every gluten free flour blend has a different starch to grain ratio. If you use a blend I didn't test, you may need to adjust your moisture levels in your baked goods.
Nutrition
Serving:
1
g
Calories:
338
kcal
Carbohydrates:
52
g
Protein:
8
g
Fat:
13
g
Saturated Fat:
6
g
Cholesterol:
73
mg
Sodium:
235
mg
Potassium:
165
mg
Fiber:
6
g
Sugar:
17
g
Vitamin A:
467
IU
Vitamin C:
3
mg
Calcium:
78
mg
Iron:
2
mg
Share by Text
Nutrition Disclaimer
Nutritional information is an estimate provided to you as a courtesy. You should calculate the actual nutritional information with the products and brands you are using with your preferred nutritional calculator.
Looking for more? Get my FREE Gluten Free Lemon Desserts E-Cookbook when you sign up for my weekly recipe newsletter!