Everyone loves frosting! Use a gluten free frosting recipe to make creamy frosting to top your favorite gluten free cake and cupcake recipes! I share a basic vanilla buttercream frosting recipe, and tips on how to flavor, color, and pipe your frosting for any decorating you like!
Jump to:
Frosting is one of those things I could eat by the spoonful. It is often the first thing kids eat when they get a cupcake or a slice of cake. It is creamy and whipped to perfection. It has a silky, creamy texture that can take your gluten free cakes to a whole new level.
Every frosting recipe has the same basic ingredients. Powdered sugar, butter or shortening, a flavoring like vanilla extract, and a liquid like milk, non-dairy milk, cream, or water. These are the basic building blocks to create that special frosting.
I am sharing all of my tips and tricks to make the best gluten free frosting. I include many flavors, colors, piping frosting tips, and more.
Check out all of my delicious gluten free cake recipes and gluten free cupcakes recipes on the blog for baking inspiration.
Classic Frosting Flavors:
Most people tend to make more classic flavors of frosting to top their gluten free cakes and cupcakes. Here are some of my favorite classic frosting recipes:
How To Add Flavor To Frosting:
Adding flavor to your gluten free frosting has never been easier! Here are lots of ideas to try!
Extracts and Dried Fruit Powders - My favorite way to add flavor to frosting is to use an extract like vanilla or almond or freeze-dried fruit that has been ground to a powder. A great example is my Gluten Free Strawberry Cupcakes with Strawberry Frosting recipe.
I used coconut extract to add flavor to the Coconut Frosting I used to make my Gluten Free Coconut Cupcakes.
Spices and Powders - You can also use spices like cinnamon or nutmeg to flavor frosting. I used cinnamon to make this creamy Cinnamon Frosting on top of my Gluten Free Pumpkin Cupcakes. Cocoa powder is a staple for making chocolate frosting.
Juices - If you love lemonade, you can add lemon juice and pink gel food color to the frosting to make Pink Lemonade Frosting as I did in my Gluten Free Pink Lemonade Cupcakes recipe.
Caramels - Add in a little caramel to make Caramel Buttercream Frosting like in this Gluten Free Caramel Cupcakes recipe.
You can also make this yummy Burnt Caramel Buttercream Frosting for even more flavor!
Champagne - Get festive and use champagne to make your frosting! I used it to make Champagne Frosting in these Gluten Free Champagne Cupcakes
How To Color Frosting:
I usually recommend using gel food coloring if you plan to color frosting. It is more condensed than watery food coloring and blends into frosting without changing the texture.
I used a combination of black gel food coloring and food-grade charcoal to make the Black Frosting for these Gluten Free Black Velvet Cupcakes.
My friend at Family Spice used Cool Aid to color and flavor her Ombre Frosting recipe. I plan to give this a try sometime; it looks really cool!
How Do You Pipe Frosting?
Piping your frosting has a little bit of a learning curve, but many frosting patterns are really simple to pipe! This tutorial by Wilton has a lot of easy videos to show you how to make all sorts of designs with frosting.
This short video shows you how to pipe the pink flower petals used to make my gluten free pink lemonade cupcakes.
You can also pipe frosting into a pastry like these Gluten Free Fried Jelly Donuts They are delicious with traditional jelly or frosting!
I love to combine colored frosting into the same piping bag to make a rainbow frosting. A great example of this technique is in my Gluten Free Unicorn Cake recipe.
Tools Needed To Make Frosting:
You can make perfect fluffy frosting in a standing mixer or by using an electric mixer. Either will work beautifully to make
Standing mixer - A standing mixer is the workhorse of the kitchen. It can whip up the fluffiest of frostings!
Electric mixer - An electric mixer is a handheld mixer that you hold and move through the ingredients to whip them up.
Piping tips - Piping tips are what give shape to your frosting. This easy starter kit is reasonable and has all you need to get started.
Piping Bags - I like to use disposable piping bags. This brand is a bargain and gets great reviews.
How To Make Gluten Free Frosting:
Step 1: Be sure your butter is at room temperature. This is important so the butter whips into the powdered sugar. I recommend removing the butter from the refrigerator for 1-2 hours (or longer) before making the frosting.
HINT: If you are in a hurry, you can microwave your butter for 20-25 seconds to soften it. Don't microwave it too long, or the frosting will be too warm and not set right.
Step 2: Add the powdered sugar, room-temperature butter, vanilla extract, and milk to a standing mixer or large mixing bowl. (If you are using a mixing bowl, you will want to use an electric mixer to whip up the frosting.)
Step 3: Mix the ingredients at a low speed and gradually increase the speed. Going slowly at first will prevent the powdered sugar from flying out of the bowl.
Step 4: Whip for 2-3 minutes until creamy. Refrigerate the frosting for 15 minutes.
Step 5: Use a large spoon to add the frosting to a piping bag. Be sure to use a scraper to scrape down the sides of the bowl to get all of the frosting out.
Use this frosting to fill these Gluten Free Peppermint Cookie Cups!
Frosting Tips and Q&A:
Can you freeze frosting?
You can easily freeze frosting. I like to freeze it in freezer bags. Be sure to squeeze the extra air out of the bag before sealing it.
How long will frosting keep fresh?
Most frosting should keep fresh for up to 3 days in the refrigerator.
How do you store gluten free frosting?
I always store my gluten free frosting in an air-tight container in my refrigerator.
What kinds of gluten free frosting are there?
There are several kinds of gluten free frosting but buttercream and cream cheese frostings are the most common. (Note that ermine frosting is not gluten free because it contains flour.)
How do you make dairy-free frosting?
You can make dairy-free frosting easily by using palm shortening instead of butter for the fat.
Can you use vegetable shortening to make frosting?
Yes, you can use vegetable or palm shortening to make the frosting.
What can you use frosting for?
Frosting can be used for anything. I love using it for layer cakes, birthday cakes, and cupcakes.
Have some fun with your next batch of cupcakes!! If you will be using sprinkles to decorate with the frosting, be sure to check to make sure your sprinkles are gluten free!
More Delicious Ways To Use Frosting:
📖 Recipe
How to Make Gluten Free Frosting
This gluten free frosting recipe makes a thick and creamy vanilla buttercream frosting that is perfect for decorating cake and cupcakes!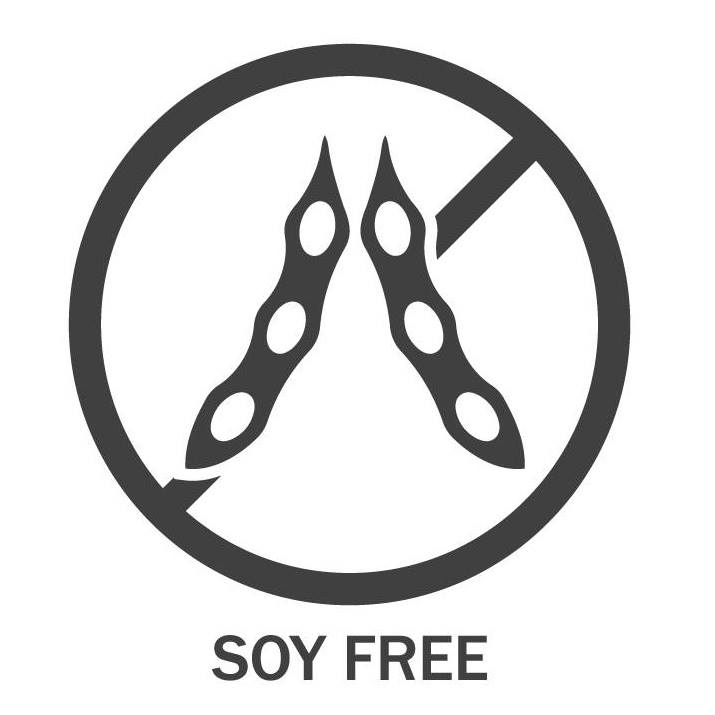 Ingredients
3

cups

powdered sugar

1 ½

teaspoons

pure vanilla extract

* see note

½

cup

butter

softened to room temperature

2-3

tablespoons

milk

* see note
Instructions
Add the ingredients to a standing mixer and mix on low speed for 1 minute. Starting slowly will help to prevent the powdered sugar from flying everywhere.

Gradually increase the speed of the mixer.

If you are using an electric mixer, add your ingredients to a large mixing bowl. Put the beaters into the handheld mixer and start on low speed.

Whip the frosting for 2-3 more minutes until it is fluffy and light.

Cover the bowl with plastic wrap and allow it to sit in the refrigerator for 15 minutes to cool.

Add it to a piping bag and have some fun with this gluten free frosting!
Notes
Many ask if powdered sugar is gluten free. In most cases it is but always read the label to be sure.
You can use shortening instead of butter if you prefer.
Use regular milk or non-dairy milk. 
This frosting will keep for up to 3 days in an air-tight container in your refrigerator. 
You can freeze this frosting easily. Put it into a freezer bag and squeeze the extra air out. To use the frosting, allow the frosting to thaw then put it into a piping bag.
SPECIAL NOTE
Please know that every gluten free flour blend has a different starch to grain ratio. If you use a blend I didn't test, you may need to adjust your moisture levels in your baked goods.
Nutrition
Serving:
1
g
Calories:
281
kcal
Carbohydrates:
45
g
Protein:
1
g
Fat:
12
g
Saturated Fat:
7
g
Polyunsaturated Fat:
1
g
Monounsaturated Fat:
3
g
Trans Fat:
1
g
Cholesterol:
31
mg
Sodium:
104
mg
Potassium:
10
mg
Sugar:
44
g
Vitamin A:
361
IU
Calcium:
8
mg
Iron:
1
mg
Share by Text
Nutrition Disclaimer
Nutritional information is an estimate provided to you as a courtesy. You should calculate the actual nutritional information with the products and brands you are using with your preferred nutritional calculator.
Looking for more? Get my FREE Gluten Free Lemon Desserts E-Cookbook when you sign up for my weekly recipe newsletter!