Gluten free crepes are a delicious treat your whole family will love. If you are dairy-free, you can enjoy this crepe recipe too! This recipe is perfect for making both sweet crepes or savory.
This easy crepe recipe is so versatile, you can adapt the crepe batter recipe to whatever recipe you need it for. Love savory crepes? Here is a savory gluten free crepe recipe to try too!
Jump to:
Ooh-la-la these gluten free crepes take me back to a trip we took to France, way before I knew we needed to be gluten-free. Mr. Fearless Dining and I would sit at a cafe and enjoy real French crepes with a cup of espresso. It was romantic, and just fun to sit and people watch.
You are in for a treat today. These delicious, light crepes are not only gluten free, but they are also dairy-free. Dairy-free crepes are an extra special treat! These crepes are perfect for anyone with food allergies because they are soy-free, nut-free, peanut-free, and sesame-free.
(A couple of Mr. Fearless Dining's favorite pastry recipes are these Gluten Free Flaky Pastries and these Gluten Free French Apple Cakes.)
Why you must try this recipe:
If you love crepes, this beginner level gluten free and dairy free crepes recipe is hard to beat. It is made with simple ingredients and you can fill these with either sweet or savory fillings.
You can enjoy crepes in so many ways and my whole family loves this easy gluten free crepes recipe.
What you need to make this recipe:
Gluten free flour blend - I have tested this recipe with King Arthur Measure for Measure GF, Bob's Red Mill 1 to 1 GF blend, and Authentic Foods Multi Blend. That doesn't mean others will not work, I just have not tested other flours.
Xanthan gum - If your gluten free flour blend doesn't contain Xanthan Gum or Guar Gum, please add 1 teaspoon.
Almond milk or coconut milk - you can use any regular milk or dairy-free milk in this recipe.
Fun swaps:
To make a savory crepe batter, add ⅛ teaspoon salt and remove the vanilla.
If you don't need this recipe to be dairy-free, substitute coconut oil for butter.
Feel free to use real vanilla bean instead of vanilla extract.
If you don't need the crepes to be dairy-free, feel free to use regular milk.
Recipe step by step directions:
Step 1: Add the dry ingredients to the bowl and whisk to blend.
Step 2: Add the wet ingredients to a smaller bowl. Whisk to blend. Pour the wet ingredients into the dry ingredients and mix.
This gf crepe recipe is created dairy-free, but you can use regular dairy milk if you can eat dairy and it will work beautifully.
Step 3: Heat a non-stick pan over medium heat. Use a ladle to pour some batter into the middle of your pan. Tilt the pan and rotate in a circle to move the batter into a thin circular shape.
Step 4: Cook the crepe over medium heat for 2-3 minutes then flip it over with a spatula. Cook an additional 2 minutes on the other side.
Step 5: Once the crepes are finished cooking, choose your favorite filling and spread it into the middle of the crepe.
Sweet crepe fillings:
Savory crepe fillings:
Chicken or sautéd vegetables topped with this easy creamy alfredo sauce.
Broccoli and cheese crepes are a great way to get your kids to have some veggies!
Breakfast crepes are a big hit. Fill your crepe with eggs and top with a cheese sauce.
Make a homemade fruit jam:
If you love jam in your crepes, you can use a store-bought jam, or make a homemade jam to fill your crepes.
I like to make a quick jam that will keep in the refrigerator for a week (if it lasts that long!!) Take 3 cups of fruit, ¼ cup sugar, and 2 tablespoons of lemon juice and simmer them on the stove. I let it cook on a really low heat for a long time to really blend the flavors.
Are crepe restaurants safe for gluten free dining?
If you decide to eat gluten free crepes at a crepe restaurant or "creperie" you will want to make sure they take some precautions to keep you safe from cross-contamination. They may say they make crepes gluten free. Here is what to look for:
Make sure the restaurant cleans the crepe pan or machine very well.
Ensure the cook changes their gloves before making your crepes.
Check to make sure the chef uses a clean knife to cut your crepe.
Check ingredients of meats and fillings so there is no hidden gluten.
Expert Tips and Recipe FAQ:
Make sure to use a non-stick pan or special crepe pan so that your crepe batter doesn't stick to the pan!
Why did my crepes tear easily?
You may not have put enough batter into the pan, making the crepes to thin.
Why are the crepes are hard to fold?
You may have used too much batter and your crepes are too thick to fold.
How do you prevent crepes keep sticking to the pan?
Are you using a non-stick pan? If not, make sure to lightly grease your pan.
Why are the crepes lumpy?
You need to whisk your crepe batter a lot to make sure you get all of the flour clumps out. You can also use an electric mixer to do this
Do you have to fill crepes?
Not at all! You can also enjoy your crepes plain without filling and just sprinkle powdered sugar on top. Mr. Fearless Dining likes to drizzle a little honey on his crepes :-).
How do you eat crepes?
Crepes are a thin pancake that is very thin and light. Crepes can be enjoyed by themselves with powdered sugar, but more often, they are filled with a sweet or savory filling and rolled. They are very common in France, although there are many variations all around Europe.
More Gluten Free European Desserts to Try:
Learning how to eat gluten free is easy and delicious when you have recipes like this one to make. I also include below what to look for if you are thinking about having gluten free crepes in a restaurant so you can ensure you stay safe dining gluten free.
I LOVE hearing from you!! You can also FOLLOW ME on Facebook, Instagram, or Pinterest to see even more delicious recipes!
📖 Recipe
How to make gluten free crepes
Gluten free crepes are so delicious! This is a dairy free crepes recipe, too, perfect for making sweet crepes or savory. Watch our easy crepe recipe video!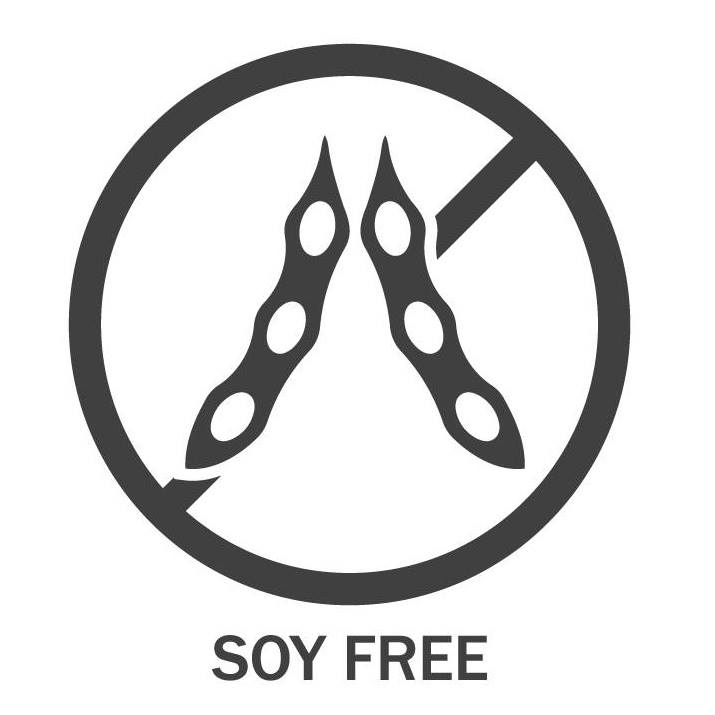 Ingredients
1

cup

gluten free flour blend

* see note

2 ¼

cups

canned full fat coconut milk

* see note

2

large eggs

2

tablespoons

coconut oil

1

teaspoon

pure vanilla extract
Instructions
Add the flour to a large bowl.

Stir in the milk, eggs, oil, and vanilla. Whisk to blend.

Heat a non-stick skillet over medium-low heat.

When the pan is hot, add a scoop of crepe batter.

Tilt the pan in a circle (as shown in the video) to spread the batter thinly across the bottom.

When you see tiny bubbles, flip the crepe onto the other side.

Cook 20 seconds more and remove from the pan.

Fill with jam or your favorite filling. Dust with powdered sugar.
Notes
I have tested this recipe with King Arthur Measure for Measure GF, Bob's Red Mill 1 to 1 GF blend, and Authentic Foods Multi Blend. That doesn't mean others will not work, I just have not tested other flours.
If your gluten free flour blend doesn't contain Xanthan Gum or Guar Gum, please add 1 teaspoon.
I used coconut milk but other dairy-free kinds of milk will work.
These crepes will keep up to 4 days in an air-tight container, or up to 4 months in the freezer.
Nutrition
Serving:
1
g
Calories:
178
kcal
Carbohydrates:
10
g
Protein:
3
g
Fat:
15
g
Saturated Fat:
12
g
Trans Fat:
1
g
Cholesterol:
33
mg
Sodium:
19
mg
Potassium:
125
mg
Fiber:
1
g
Sugar:
1
g
Vitamin A:
48
IU
Vitamin C:
1
mg
Calcium:
22
mg
Iron:
2
mg
If you love the recipes you are finding on my blog, I would love for you to sign up for my newsletter (and get my free chocolate e-cookbook!)
(*This post was updated from an 10/17 post.)