Gluten free pizza crust base can be cooked on a charcoal or gas grill, or baked in the oven. It is the most amazing grilled gluten free pizza! The grilled pizza base is crispy and delicious, and so fun to make! Just add your favorite pizza toppings!
Learn how to make grilled pizza with this easy gluten free pizza base recipe. I also include directions to bake this pizza crust in the oven so everyone can enjoy it!
Jump to:
I have made a few pizza recipes on the blog over the past couple of years. This gluten free flatbread pizza is one of my kids' favorites. A chef friend loves to use Cup4Cup gluten free flour for his special gluten free pizza that he serves up at Lungomare in Oakland.
Why grilling pizza is best:
What makes this new gluten free pizza base recipe different is that it cooks up on your grill. Of course, this recipe can also be baked in the oven, but grilled pizza crust has two big benefits.
If it is hot outside, you can skip using the oven. Why heat up your house if you don't need to?
The high heat from the grill makes the grilled pizza crust nice and crispy!
This may be my best gluten free pizza crust recipe ever. It is so easy to learn how to grill your pizza!
I made a fun video that walks you through all of the steps to make this easy gluten free pizza base recipe. Just follow along for an awesome dinner!
Are you ready to give this grilled pizza crust recipe a try? First, let's make the gluten free pizza base. This pizza dough is probably going to be a lot more firm than what you are used to making. It needs to be more firm to hold up to the grill.
Recipe step by step directions: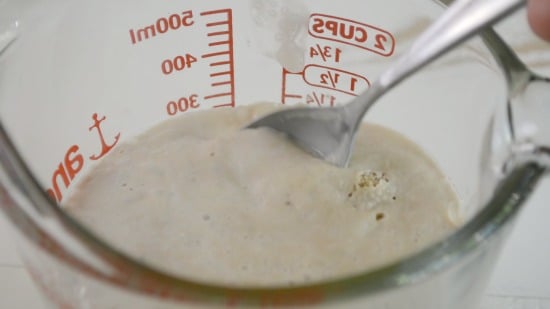 Step 1: Proof your yeast so it gets nice and foamy. This helps the pizza crust so that it isn't so dense.
Step 2: You can mix this up in a large bowl or standing mixer. I used a mixer because it is easier. Slowly add the ingredients into a mixer. (I switched to the dough hook on my Kitchen Aid mixer because it handles the dough the easiest.)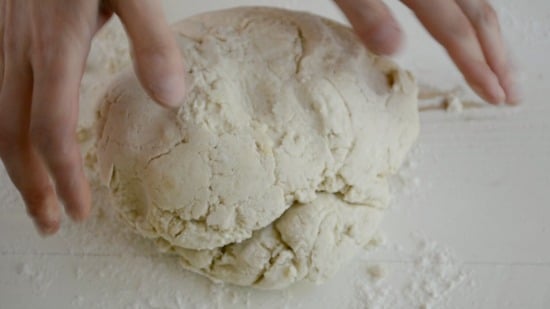 Step 3: Put the gluten free pizza base dough onto a board and shape it into individual pizza crusts.
Step 4: Roll out your pizza dough to your desired thickness. If you are cooking it on a grill, you will want to make personal sized pizzas as the dough is easier to transport and place flat onto the grill.
If you are baking the pizza, you can make it the size of the pan or pizza stone.
Step 5: Place on the trill and add your toppings. Close the lid and allow to cook at 425º F on the grill until the cheese is all melted, about 8-10 minutes depending on how thick the dough is.
How to bake the pizza crust:
If you are baking your gluten free pizza crust, preheat the oven to 425º F. Place the pizza dough onto a hot pizza stone or baking dish. Pre-bake the gluten free pizza base for 8 minutes. Remove from the oven and add your favorite toppings. Bake until the cheese is slightly golden and melted.
Topping ideas:
Pepperoni
Sausage
Pineapple
Ham
Fresh basil
Mushrooms
Tips and Recipe FAQ:
Can you make this pizza crust without yeast?
Unfortunately, you do need yeast for this specific pizza recipe.
Do you need a pizza stone to make this?
Nope...you don't need a pizza stone to make my grilled pizza recipe. You can plop that raw pizza crust dough right on the grill! If you do bake this recipe in the oven, a pizza stone will help your crust get nice and crisp.
How do you grill pizza on a Weber grill?
Our grill is a Weber grill so this is an easy question for me to answer for you. I preheat my Weber grill on medium-high until the temperature gauge is showing 450º F.
Open the grill and add your pizza crusts. I grill the pizza crusts with the lid closed for 8 minutes, then open the lid and add the sauce, cheese and toppings.
Learning how to eat gluten free doesn't have to be difficult, and with a little bit of planning ahead, it can be delicious, too! If you need a simple and delicious gluten free pizza sauce recipe, I have you covered!
Serve with these sides:
Reader review:
Best GF pizza crust I have tried. I used Cup 4 Cup multipurpose flour. I baked mine in the oven on parchment paper for 11-12 minutes at 400 degrees."

Christine O.
I LOVE hearing from you!! You can also FOLLOW ME on Facebook, Instagram, or Pinterest to see even more delicious recipes!
📖 Recipe
Gluten Free Pizza Crust Base
How to make a gluten free pizza base that you can cook on a grill. Makes the BEST gluten free grilled pizza crust!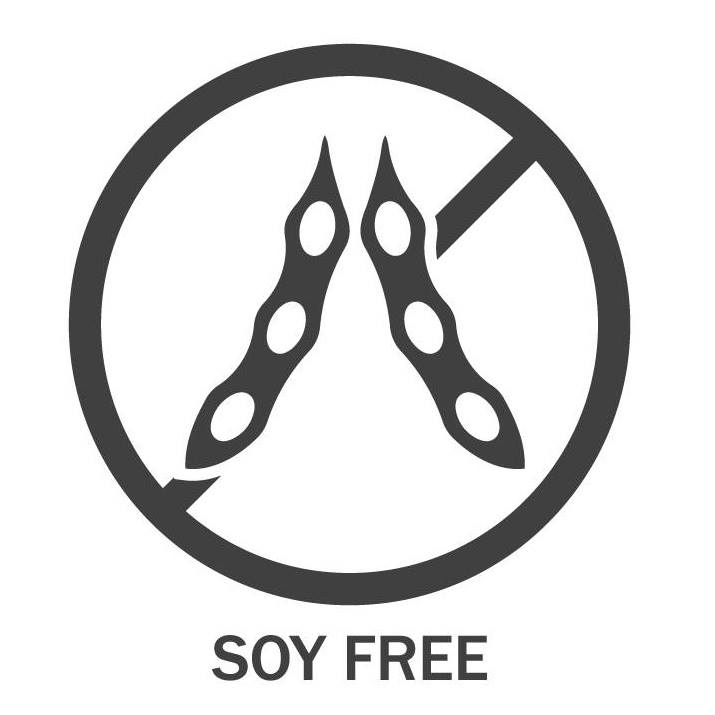 Ingredients
3 ½

cups

gluten free flour blend

* see note

¼

cup

olive oil

¼

cup

parmesan cheese

1 ¼

cup

warm water

2

teaspoons

yeast

1 ½

teaspoons

salt

1

teaspoon

honey

2

eggs
Instructions
Put the warm water in a bowl with the honey. Add the yeast and allow to sit for 5-10 minutes until if foams up.

In a mixer, add the foamy yeast, eggs, and oil. Mix to blend.

Change to a dough hook and salt, parmesan cheese and ½ cup flour. Mix.

Gradually keep adding the flour and mixing it until the dough is in a ball.

Take the bowl off the mixer and place plastic wrap over the bowl. Allow it to sit for 30-40 minutes to rise.

Remove the plastic wrap and place the dough onto a floured surface.

Preheat your grill to 425º F.

Break the dough into 4 pieces and flatten to pizza crust shapes.

Put the dough onto the grill and close the lid so the dough can cook for 3-5 minutes.

Open the lid. Add sauce, cheese and your favorite toppings.

Grill until the cheese is melted and the crust looks cooked. Make sure you check the bottom of the crust periodically to ensure it doesn't burn.
Notes
I have tested this recipe with King Arthur Measure for Measure GF, Bob's Red Mill 1 to 1 GF blend, and Authentic Foods Multi Blend. That doesn't mean others will not work, I just have not tested other flours.
If your gluten free flour blend doesn't contain Xanthan Gum or Guar Gum, please add 1 teaspoon.
This pizza will keep up to 4 days in an air-tight container.
If you are baking your gluten free pizza crust, preheat the oven to 425º F. Place the pizza dough onto a hot pizza stone or baking dish. Pre-bake the gluten free pizza base for 8 minutes. Remove from the oven and add your favorite toppings. Bake until the cheese is slightly golden and melted.
Nutrition
Serving:
1
g
Calories:
550
kcal
Carbohydrates:
80
g
Protein:
18
g
Fat:
21
g
Saturated Fat:
4
g
Cholesterol:
86
mg
Sodium:
1011
mg
Potassium:
88
mg
Fiber:
12
g
Sugar:
5
g
Vitamin A:
168
IU
Calcium:
156
mg
Iron:
4
mg
If you love the recipes you are finding on my blog, I would love for you to sign up for my newsletter (and get my free chocolate e-cookbook!)