Ground pork is a meat that I find is underused in cooking. Ground pork is considered the "other white meat" and is full of protein and nutrients. I am sharing my best gluten free ground pork recipes with you in hopes that you find some new favorites, and that you are inspired to try something new.
Jump to:
If you are looking for more meal ideas, you will want to check out my round-up of gluten free chicken recipes too because you can never have enough easy gluten free dinner recipes to make.
These are easy ground pork recipes, and many are perfect for busy weeknights.
What is ground pork?
Ground pork comes from a pig and is similar to ground beef in looks and texture. It typically is ground pork shoulder, but often, the butcher will grind in some pork loin as well. 
Is pork high in calories?
Unfortunately, ground pork is higher in calories than other cuts of pork. One way to combat the extra calories is to drain off the grease after you cook it. See my note below about cooking ground pork on how to safely drain the grease.
How to brown ground meats?
Browning ground meat is easy. Add it to a cast-iron skillet or regular skillet and cook it on medium heat. Use a spatula to break apart the ground pork as it cooks so that it forms crumbles or chunks.
Ground pork doesn't typically come in lean options, so after you brown your ground pork, drain the hot grease into a dish. (*NOTE: Do NOT pour the grease down the kitchen drain because it will harden along your kitchen pipes.)
Where can you buy ground pork?
Most grocery stores sell ground pork in the same meat department section as ground beef and other meats. I also love Costco ground pork. You can buy it in three packs so you always have ground pork on-hand for recipes.
How do you defrost ground meats?
Defrosting ground meat is easy. There are three ways I recommend defrosting:
Place the package of frozen ground meat on a plate and let it defrost in the refrigerator for 2 days. This takes a little more time but is the easiest way to defrost ground pork.
Put the meat in the package in the sink and let a slow drip (or teeny tiny stream) of cool water drop onto it. Let it sit under the drip for 15 minutes, and then check to see if it is softened enough to remove from the package and cook. 
If you are in a  big hurry, add the frozen meat to a skillet and cook over medium heat, frequently turning the cooked sides off. This is fast for cooking the pork, but you won't be able to make meatballs or meatloaf using this method.
How long do ground pork meals last fresh?
Store any ground pork leftovers in an air-tight container. It should keep fresh for up to 4 days. You can also freeze meals with ground pork and freeze them in freezer-safe containers for up to 4 months.
Want more pork recipes? Try some of these:
The Best Ground Pork Recipes:
Ground Pork Fried Rice
This simple gluten free ground pork fried rice recipe makes a delicious meal or side dish.
Check out this recipe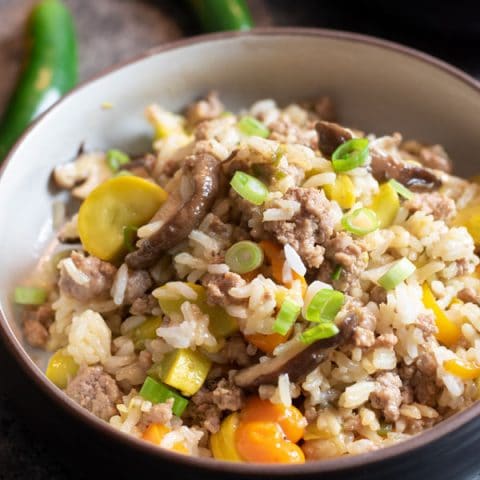 Ground Pork Pasta Sauce
A hearty, homemade ground pork pasta sauce your whole family will love.
Check out this recipe
Gluten Free Lettuce Wraps
Easy gluten free Asian lettuce wraps that taste just like P.F. Chang's gluten free Asian lettuce wraps.
Check out this recipe
Gluten Free Egg Roll In A Bowl
This is a quick and easy gluten free egg roll in a bowl recipe. Use any ground meat, even vegan meat to make this delicious dinner recipe. Dinner is ready in under 30 minutes!
Check out this recipe
BBQ Bacon Smashed Burger for #BurgerMonth2019
Thick cut peppered bacon lacquered with bbq sauce, pepper jack cheese, sweet & spicy bbq relish and 50/50 beef and pork burgers sandwiched between toasted potato rolls. This burger is hard to beat!
Check out this recipe
Hearty Ground Pork Chili Recipe
A delicious hearty ground pork chili recipe that makes the best family dinner. Naturally gluten free!
Check out this recipe
Instant Pot Ground Pork Vindaloo with Potatoes
This ground pork vindaloo is spicy, tangy and absolutely delicious! Think of this dish as spicy comfort food: the Indian version of meat and potatoes – with a bit of tang! This ground pork and potato vindaloo is the perfect weeknight recipe. It's effortless to make in an instant pot. I actually have…
Check out this recipe
Sriracha Hoisin Ground Pork Bowls
Sriracha Hoisin Ground Pork Bowls are here to shake up your lunch meal prep game. Trade in your broiled chicken and steamed broccoli for this more flavorful and interesting (freezable) lunch.
Check out this recipe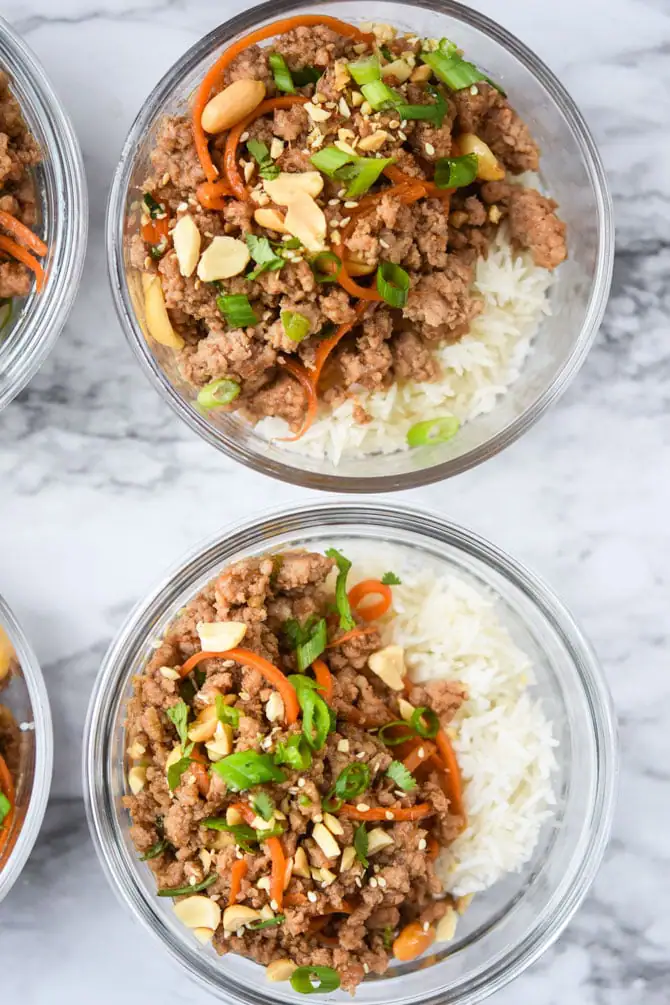 Slow Cooked Pork Mince Ragu
Belly warming and made with love, this slow cooked pork mince ragu is the perfect way to celebrate the weekend.
Check out this recipe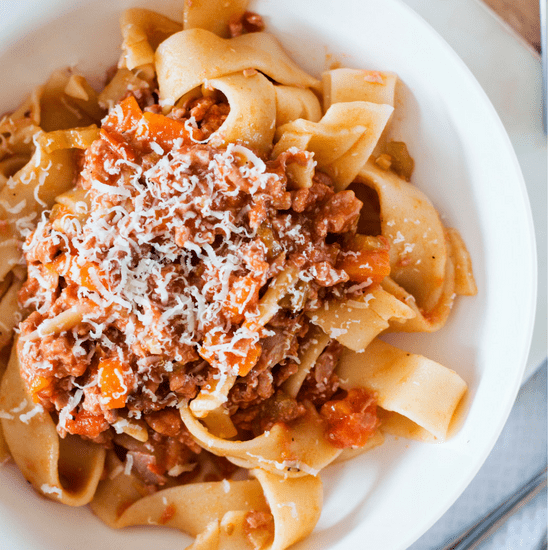 Simplifying the art of baking and cooking gluten-free recipes.