If you miss goldfish crackers since going gluten free, my homemade Gluten Free Goldfish Crackers will become one of your kids' favorite snacks! You won't believe how crispy they turn out!
Jump to:
Some of my toddlers' first snacks were these popular goldfish crackers. We would go through bags before we knew we had to eat on a gluten free diet. When we all went gluten free, we missed those so much.
Now, with my easy gluten free goldfish recipe, everyone can enjoy goldfish crackers again!
This recipe is very close to my homemade Gluten Free Cheez Its recipe. The flavors of both crackers are very similar. I include a lot of tips and tricks so your goldfish turn out crispy and amazing!
I also think getting your kids in the kitchen so they learn to cook can be very empowering. Here are some delicious Gluten Free Recipes for Kids.
Why This Goldfish Recipe Is Great:
This recipe is great because it is made with real, easy-to-find ingredients. You only need 5 ingredients!
Kids love the crispy crackers. They make great toddler finger food.
My recipe is so easy to make in just 30 minutes!
This recipe gets rave reviews!
If you are always on the hunt for great kid snacks, you will also want to try this no-bake Protein Snack Balls recipe. These Crispy Air Fried Chickpeas are also great for snacking!
My daughter LOVES these goldfish - found the cutter on Amazon - will have Goldfish this weekend! Thank you!"

Lisa B.
Tips For Success:
Be sure your dough is cold before cutting out the fish shapes. The warm dough will stick to the fish cookie cutters and it will spread more during baking.
Make sure your oven rack is in the middle position so your crackers do not burn or can end up underbaked.
One reader said freezing the little fish made them crispier.
Ingredient Notes:
Gluten Free Flour Blend - I tested this recipe using Bob's Red Mill 1 to 1 Gluten Free Flour Blend and King Arthur's Measure for Measure Gluten Free Blend. That doesn't mean others will not work, I just have not tested other flours.
Xanthan Gum - If your gluten free flour blend doesn't contain xanthan gum or guar gum, please add 1 teaspoon.
Butter - The colder the better! Use salted or unsalted.
Shredded Cheese - Use shredded sharp cheddar. Many ask if this can be made dairy-free with vegan cheese. The answer is not really. Vegan cheese melts differently and these crackers do not get as crispy as vegan cheese.
Substitutions:
Use plant-based butter in place of butter.
If you are gum free and can't have xanthan or guar gum, try using my DIY Gluten Free Flour Blend.
If you want to vary the flavor, you can use onion salt or paprika with or in place of garlic powder.
Swap out the cheese to make other flavors. Good ideas include pepper jack and monterey jack cheeses.
Top PIck
How To Make Gluten Free Goldfish:
Step 1: Add all of the ingredients to a food processor. Pulse on medium speed until a dough ball forms in the food processor. This will happen pretty quickly. Continue until you see the dough ball form.
Step 2: Place your dough ball onto a piece of parchment paper or silicone mat, and use a rolling pin to roll it out to ¼ inch thickness.
Step 3: Grab your little goldfish cookie cutter and cut out goldfish. I had to use a handle of a knife to push out the dough, that is normal, just flip them over so the knife mark doesn't show.
Step 4: Continue to cut out little goldfish crackers. Make sure there is space between each cracker.
Step 5: This cutter does get some dough stuck in the underside. Just use a knife to push the dough out every 20 or so goldfish.
Step 6: Sprinkle lightly with salt (optional) and gently slide the cookie sheet under the parchment paper with goldfish. Bake at 350º F for 8-10 minutes. Bake a little longer if you like them extra crispy.
Step 7: This makes a lot of goldfish and I ended up baking mine in 3 batches. Take the unused dough and ball it up. Wrap in plastic wrap to cool again while the first batch bakes. This will keep it cold enough between batches.
Dough temperature is important in making this recipe. This photo shows you why it is so important to use very cold dough. These two gluten free goldfish are from different batches. The smaller one has less spread because the dough was colder. For the one on the right I used warmer dough and it spread a bit.
If you love baking snacks for the family, you need to try these incredible Gluten Free Soft Pretzels next!
These gluten free goldfish may just be the perfect snack, but if you are looking for another kid-friendly snack, kids love this Gluten Free Granola Bars recipe too!
Tips and Recipe FAQ:
Do you have to use a food processor?
For this recipe, I feel it is important to use a food processor because it blends and chops the shredded cheddar cheese into fine pieces. This is important for the flavor and texture of the crackers.
Are goldfish a healthy snack?
Goldfish crackers are pretty good as a healthy snack. Mine have no preservatives and use all real ingredients!
Can you make this goldfish crackers recipe dairy-free?
I haven't tested any dairy-free cheeses in this recipe, but if I were going to recommend a cheese to try this with, it would be VioLife brand cheddar shreds and plant-based butter.
How do you store gluten free goldfish crackers?
These gluten free goldfish crackers should keep up to 3 days in an airtight container. You can also freeze them in a zip-style freezer bag. Recrisp in the oven or air fryer for 5 minutes.
I make these every week! I have used Cup4Cup wholesome grain flour and better batter and they are awesome. Always pop in the freezer for 5 just before baking.

Maryangie W.
Check out this fun gluten free goldfish web story too! If you love this goldfish recipe, you are going to also love these crispy Gluten Free Cheese Straws!
More Gluten Free Snack Recipes:
📖 Recipe
Gluten Free Goldfish Crackers
Crispy delicious homemade gluten free goldfish crackers. This is an easy Goldfish copycat recipe.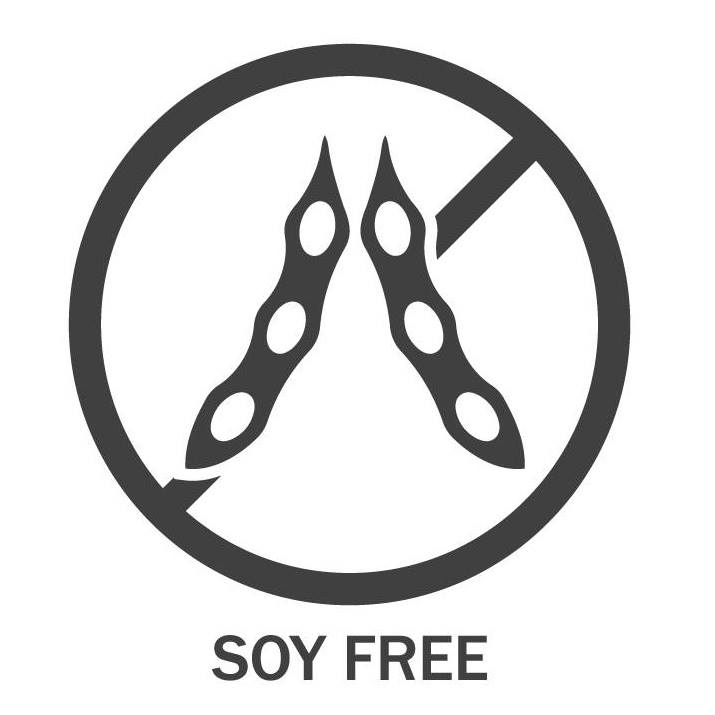 Ingredients
1

cup

gluten free flour blend

* see note

½

teaspoon

salt

¼

teaspoon

garlic powder

8

ounces

shredded cheddar cheese

4

tablespoons

unsalted butter

COLD!

1-2

tablespoons

water
Instructions
Preheat the oven to 350º F.

Add all of the ingredients to a food processor and pulse until it forms a dough ball.

Remove the dough ball and place it onto a large piece of parchment paper.

Use a rolling pin to roll out the dough to ⅛ to ¼ inches thick. Take a goldfish cookie cutter and press it into the dough. use the back handle of a knife to pres the goldfish out of the cookie cutter if needed.

Spread out the goldfish and repeat until you work through the dough.

Take the dough scraps and wrap it in plastic. Place in the refrigerator to chill it again.

Sprinkle the goldfish lightly with salt.

Slide the parchment paper onto a cookie sheet. Bake the crackers for 8-10 minutes and remove from the oven to cool.

Repeat until you use up all of the dough. It took me 3 batches because you want the dough to be really cold.
Notes
I have tested this recipe with King Arthur Measure for Measure GF and Bob's Red Mill 1 to 1 GF blend. That doesn't mean others will not work, I just have not tested other flours.
If your gluten free flour blend doesn't contain xanthan gum or guar gum, please add 1 teaspoon.
I have not found a way to make this recipe dairy-free and still taste like goldfish crackers. Dairy-free cheese doesn't melt the same and it affects the cracker texture.
These crackers will keep up to 3 days in an air-tight container.
SPECIAL NOTE
Please know that every gluten free flour blend has a different starch to grain ratio. If you use a blend I didn't test, you may need to adjust your moisture levels in your baked goods.
Nutrition
Serving:
1
g
Calories:
286
kcal
Carbohydrates:
15
g
Protein:
12
g
Fat:
21
g
Saturated Fat:
13
g
Polyunsaturated Fat:
1
g
Monounsaturated Fat:
6
g
Trans Fat:
1
g
Cholesterol:
60
mg
Sodium:
495
mg
Potassium:
41
mg
Fiber:
2
g
Sugar:
1
g
Vitamin A:
612
IU
Vitamin C:
1
mg
Calcium:
288
mg
Iron:
1
mg
Share by Text
Nutrition Disclaimer
Nutritional information is an estimate provided to you as a courtesy. You should calculate the actual nutritional information with the products and brands you are using with your preferred nutritional calculator.
If you love the recipes you find on my blog, I would love for you to sign up for my newsletter (and get my free gluten free lemon dessert e-cookbook!)
This post was updated from an older June 2021 post with more details.