Do you know what gluten free breakfast recipes you will make for your mother on Mother's Day or any day? Here are some of my favorite Mother's Day breakfast ideas (or for the morning!!) to get you started. These recipes are easy to make with your kids to surprise Mom.
Jump to:
Breakfast is always a big celebration at our house. Every year my kids like to make me breakfast in bed. My kids are old enough they can make some more challenging recipes.
Here are my best, no-fuss, easy gluten free breakfast recipes that are sure to please your whole family! I pulled together several breakfast categories, including gluten free scones, donuts, muffins, egg dishes, waffles, and pancakes.
You can see ALL of my Gluten Free Breakfast Recipes on the blog for further inspiration.
I include all of the popular recipes from my blog and also Mr. Fearless Dining's personal favorite, gluten free cinnamon rolls with a peanut butter glaze. The men in our house go wild over peanut butter...but then again, I do too!
What breakfasts are gluten free?
If you are new to gluten free, you may wonder what you can eat for breakfast. There are so many delicious options; with my easy recipes, baked things like muffins, scones, and pancakes are a breeze. Many of my gluten free baked foods are also freezable, so you can make extras and freeze them to always have a gluten free breakfast on-hand.
What flour is best for gluten free baking?
I always recommend checking out My Gluten Free Pantry Guide for advice on gluten free flour and baking. The three gluten free flour brands I use most are King Arthur, Bob's Red Mill, and Authentic Foods. These gluten free flour blends include Xanthan Gum, one of the most common binders in gluten free baking.
I do have a tip to share for baking gluten free muffins that I want to mention. If you like light & fluffy muffins, you NEED to be careful not to overmix your batter. Mix the batter until it is just mixed and no more.
I also want to mention you do NOT need a scone pan to make these scone recipes. Here are directions to make Gluten Free Scones without a scone pan.
If you want to make a family project for mom, why not plant some kitchen herbs that grow in the kitchen window?
If you are looking for a high-protein breakfast recipe. There are several in this gluten free breakfast roundup. You will want to try the Garden Vegetable Shakshuka, the Ground Turkey Chili Shakshuka, and the Gluten Free High Protein Blueberry Muffins recipes.
What are gluten free breakfast foods?
There are so many gluten free breakfast foods you can enjoy. Most standard breakfast foods can be made gluten free. With my recipes, nobody will know breakfast is gluten free :-).
What can you eat for breakfast besides eggs?
Besides the typical eggs, you can enjoy Granola, muffins and scones, and sweet bread like this Gluten Free Zucchini Bread. Oatmeal also makes a nutritious breakfast; make sure you use certified gluten free oats!! Chia pudding is also popular, and it can be made easily before bedtime, so it is ready when you wake up.
Are scrambled eggs gluten free?
If you make the scrambled eggs home, you know they will be gluten free. I never thought much about scrambled eggs until we went to an all-inclusive resort in Mexico for vacation. They added flour to their scrambled eggs. After discovering this the hard way,
I found some restaurants here in the U.S. will add flour to eggs...if you are dining out, it is very important to talk to the wait staff or chef to ensure your eggs are safe. My gluten free dining tips can help you know what to look for when dining out.
The Best Gluten Free Mother's Day Recipes:
Gluten Free Cheese Danish
This Gluten Free Danish recipe is full of good stuff. If you love Cheese Danish, you must give this easy gluten free pastry recipe a try!
Check out this recipe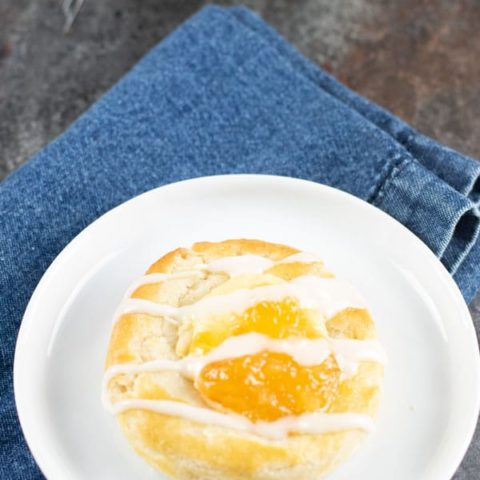 Gluten Free Pancakes Recipe
Light and fluffy dairy-free gluten free pancakes that are perfect for breakfast. There is an egg-free option too, making this a great choice for vegan eaters too!
Check out this recipe
Chocolate Steel Cut Oats
Easy gluten free chocolate steel cut oats breakfast recipe
Check out this recipe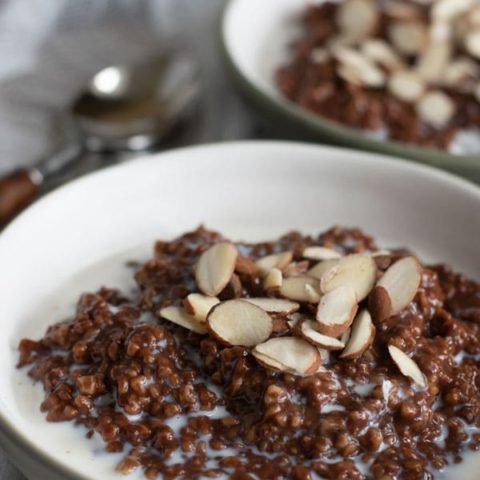 Gluten Free Cinnamon Rolls
You are going to love these light springy gluten free cinnamon rolls! They are full of flavor and are even better with the cream cheese icing on top!
Check out this recipe
The Best Gluten Free Blueberry Scones
These are the best flaky gluten free blueberry scones. You can use any fruit, drizzle with icing or enjoy plain.
Check out this recipe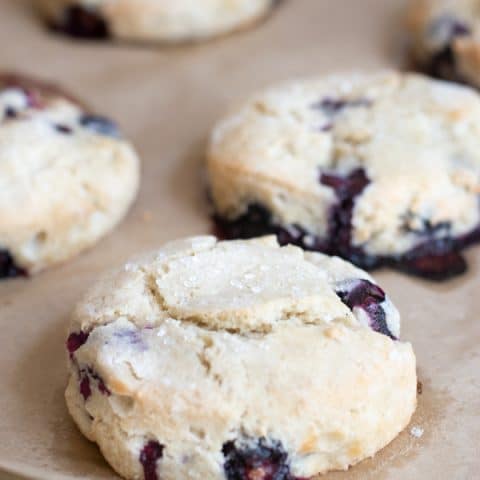 Gluten Free Coffee Cake
One bite of this delicious gluten free coffee cake with a thick crumble topping and you will be hooked. I include a dairy-free version as well!
Check out this recipe
Gluten Free Lemon Poppy Seed Muffins
The best light and fluffy gluten free lemon poppy seed muffins recipe! They are perfect for breakfast or a snack.
Check out this recipe
How To Make Gluten Free Crepes
Gluten free crepes are so delicious! This is a dairy free crepes recipe, too, perfect for making sweet crepes or savory. Watch our easy crepe recipe video!
Check out this recipe
Garden Vegetable Shakshuka Recipe
A delightful vegetable shakshuka, or eggs poached in tomato. This makes a delicious breakfast and brunch.
Check out this recipe
Easy Egg Potato Breakfast Skillet
A savory hashbrown breakfast skillet with eggs, bacon, cheese,and spinach.
Check out this recipe
Gluten Free Chicken and Waffles
Crispy and delicious gluten free chicken and waffles. You can make the chicken in the air fryer or fried in a pan or deep fryer. Easy directions!
Check out this recipe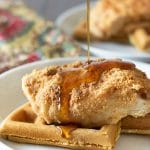 If you love the recipes you find on my blog, I would love for you to sign up for my newsletter (and get my free gluten free lemon dessert e-cookbook!)