Gluten free pantry items are an essential part of learning how to eat gluten free. If you are gluten-free or someone you love is gluten-free, here are the essential gluten-free pantry staples and kitchen equipment you want to have on hand.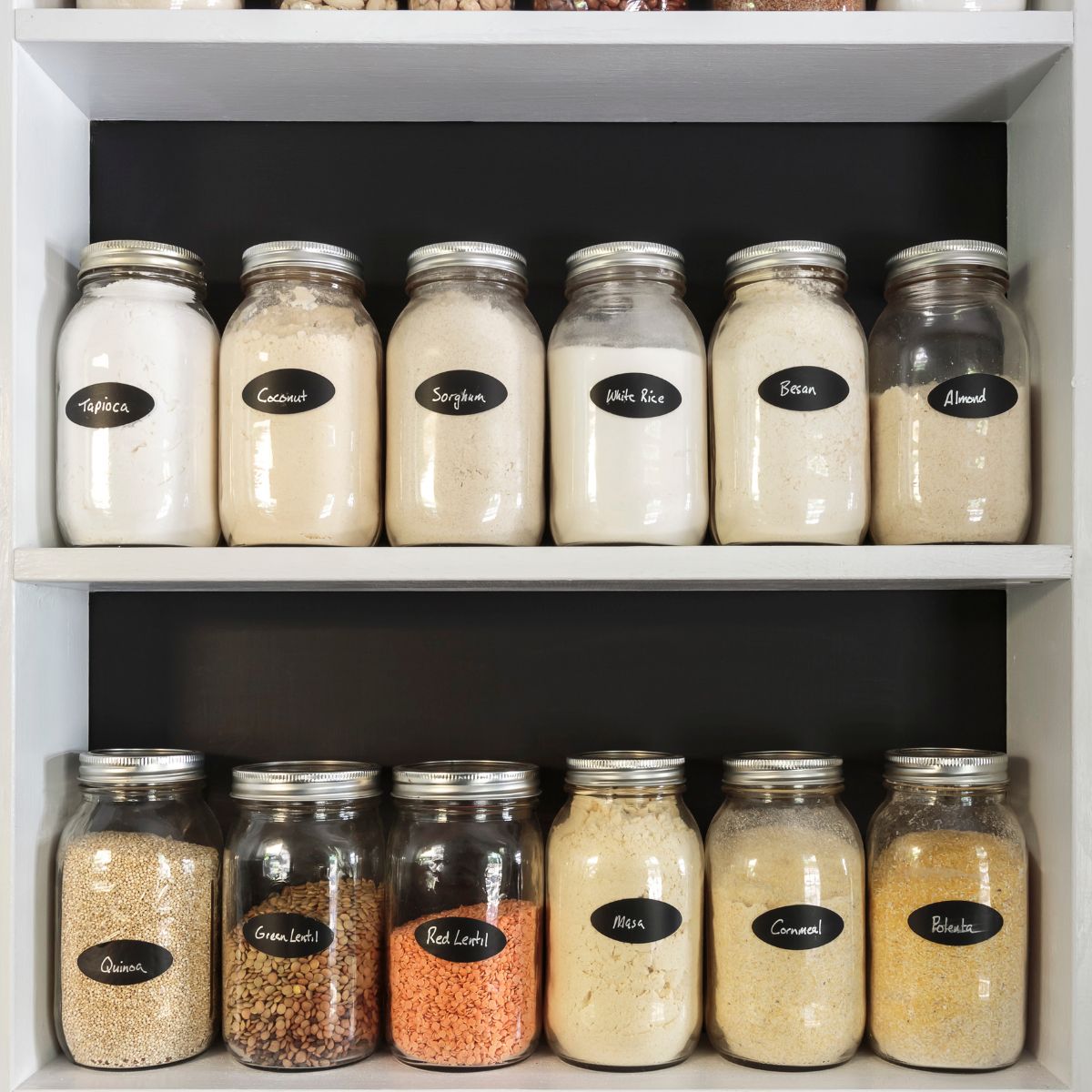 (*This post contains affiliate links for the gluten free ingredients and equipment I use in my kitchen.)
Jump to:
Hi!! Welcome to my behind-the-scenes look into my pantry. I really want to share what products and brands I use in my gluten-free kitchen every day. These are the key ingredients I use to make the recipes you see here on Fearless Dining.
Everything that I list, I own, have used, and rely on to make delicious things for my readers.
I am happy to advise you if you have questions about these items, their work, what to make with them, etc. I also have written up all of the flour blends I have used, so you know the best gluten free flours and which to use, and when.
Gluten Free Flours and Blends:
These are the products I use in my kitchen ALL of the time, and you will see them listed in the gluten free recipes I create and share with you. You can also find many of these great products on my Amazon Storefront.
These are the gluten free flour blends and flours I use almost on a daily basis. I have used each and every one of these flours, and I know they work in my recipes.
Check out my Gluten Free Baking Tips for easy tips to get the most out of your baking!
I also highly recommend that you try my easy DIY Gluten Free Flour Blend. It works really well in my recipes.
Gluten Free Sweeteners:
Most often, I use sugar. Other times I like to keep the glycemic index lower and use unrefined sugars in my gluten free baking. My gluten free pantry is stocked with the following:
Coconut Sugar is one of the most used sugars in my kitchen. I love the slight coconut taste it adds to my baking. I use Super Natural Coconut Sugar, Big Tree Coconut Sugar, and Trader Joe's Coconut Sugar the most.
Maple Syrup. I tend to use natural maple syrup in my baking. Be sure to check that your maple syrup is gluten free!
Organic Cane Sugar. I use organic cane sugar a lot when I have to use regular sugar in my baking. Anthony's Organic Cane Sugar and Wholesome Organic Cane Sugar are the two I use the most.
Powdered Sugar. I tend to use organic by Wholesome brand, which is in my local grocery store. You can check this list to ensure your powdered sugar is gluten free.
Brown Sugar. In my recipes, you can use either light or dark brown sugar.
Gluten Free Nut Flours:
I love to use nut flour in my baking. Nut flour adds protein, which can help balance the sugar in baked goods. I do buy almond flour, but it is easy to make other nut flours.
If you want to make your own nut flour, I LOVE this Cuisinart Immersion blender. It has a food processor attachment (and many other attachments I always use!) You can check out this Gluten Free Cinnamon Apple Donuts recipe to see how I use almond flour!
I primarily use two companies for almond flour. Anthony's Almond Flour and Bob's Red Mill are in many grocery stores. Almond flour is naturally gluten free, but can get cross-contaminated, so be sure to check the label to ensure it is gluten free.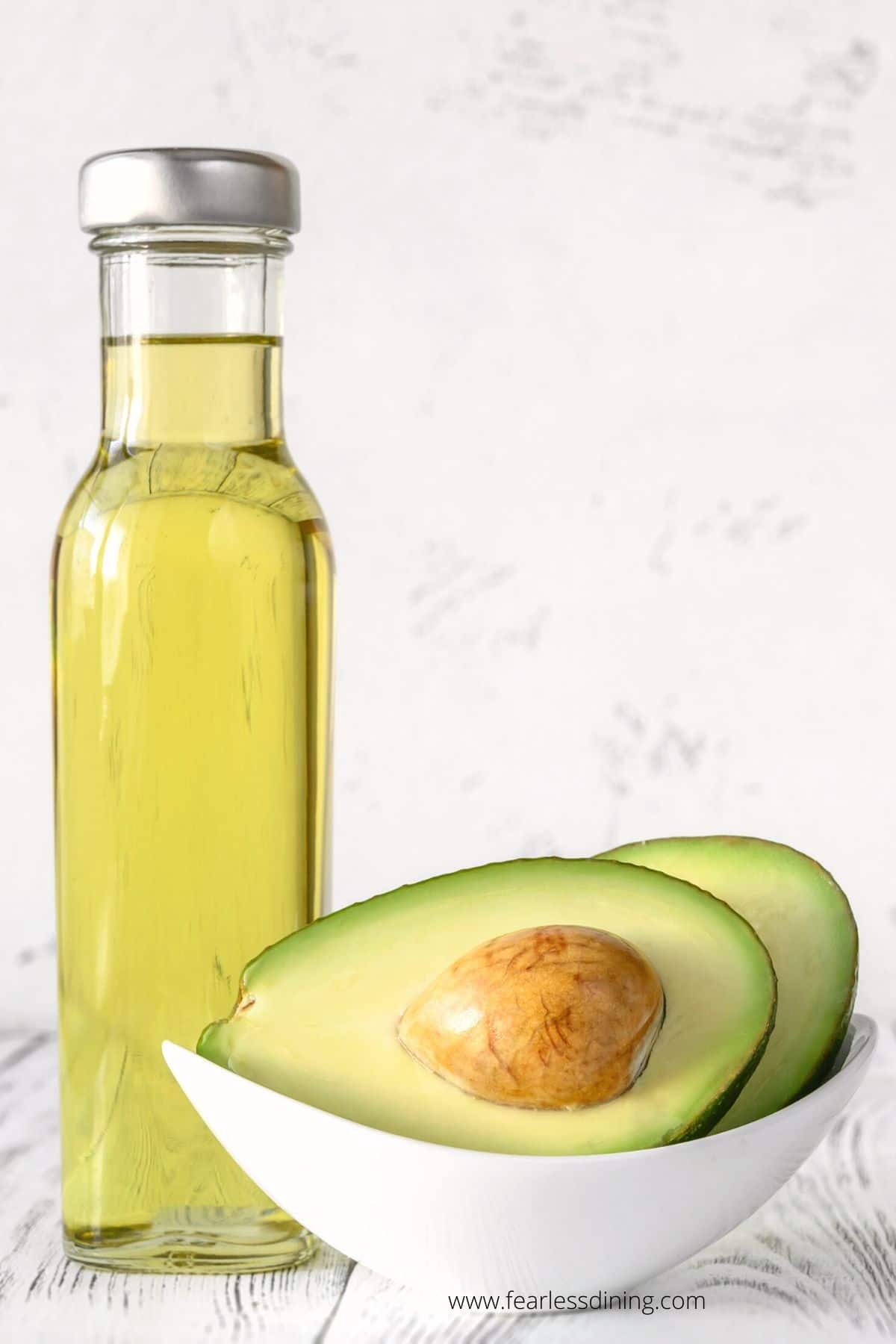 Oils For Cooking and Baking:
In my gluten free pantry, I typically have a stash of olive oil, avocado oil, and coconut oil. For high-heat cooking, avocado oil and coconut oil are the best. Read this post about what oils are best for high-heat cooking.
Coconut Oil is by far my favorite oil. It is delicious in cooking and baking. I use Anthony's Coconut Oil, Nutiva Coconut Oil, and Trader Joe's brand. You can easily find coconut oil at any local grocery store in the oils section.
Avocado Oil is light, and it has no apparent avocado flavor. There are many great brands, and you can find them at most grocery stores.
Olive Oil - Where do I start? Olive oil is one of those that often price does make a difference. Honestly, we have a local store that makes their olive oils in-house, and I buy them there. The Olive Bar (not an affiliate link!) does ship their oils if you want to check them out. They infuse flavors into their oils too. There are dozens of flavors!
Butter and Vegan Butter - I always recommend unsalted butter, especially in my sweet recipes. I don't use vegan butter myself, but many of my readers tell me they like Earth Balance and Country Crock brands.
Canola Oil - This is an excellent oil for frying things like these Gluten Free Fried Donuts and these Gluten Free Funnel Cakes. I use this because it is a lot cheaper to buy.
Kitchen Equipment and Appliances for Gluten Free Cooking:
Many ask whether they need separate cooking equipment for those who live with non-gluten-free family members. The answer is, it depends.
Slow Cooker. This is what I love about those school days when I know I won't have time to make a healthy dinner. Just toss the ingredients into the slow cooker and come home to dinner. My favorite slow cooker recipes are my 5 Ingredient Pulled Pork and my Gluten Free Mushroom Soup. If you live with family who is not gluten free, you can buy these inexpensive slow cooker liners to help prevent cross-contamination.
Instant Pot - In a pressure cooker, you can roast a whole chicken in 30 minutes! My favorite pressure cooker recipes are these Gluten Free BBQ Turkey Meatballs. If you live with non-gluten-free family, you can not share an Instant Pot or pressure cooker. The rubber seal could harbor gluten, making it not safe.
Cast Iron Skillet. I use my cast iron skillets ALL of the time. They can be a little tricky to care for, but they are so easy because they can go straight from the stove to the oven. I have 10 ½ inch, 12 inch, and mini cast iron skillets! Do not share cast iron skillets with your family. The seasoning can harbor gluten, making it unsafe.
Air Fryer - My son took my Corsori Air Fryer to college, and I decided to upgrade to the Ninja Foodi Air Fryer. It has been great, and it has two separate cooking compartments. (*Note, this seems to go on sale pretty frequently, so it is worth watching it and buying it when it goes on sale.) Do not share an air fryer with non-gluten-free family members. The gluten can get up in the fan easily, making cross-contamination likely. Some say the Ninja Air Fryer, with two compartments that I link above, is safe because each compartment has a separate fan, but I am not sure if this would keep all food cooked in it safe.
Time-Saving Products:
We all want to save a little time in the kitchen! These are my favorite items that make kitchen prep a breeze!
Baking Pans:
I love to make so many different types of gluten free baked goods. Here are my favorites: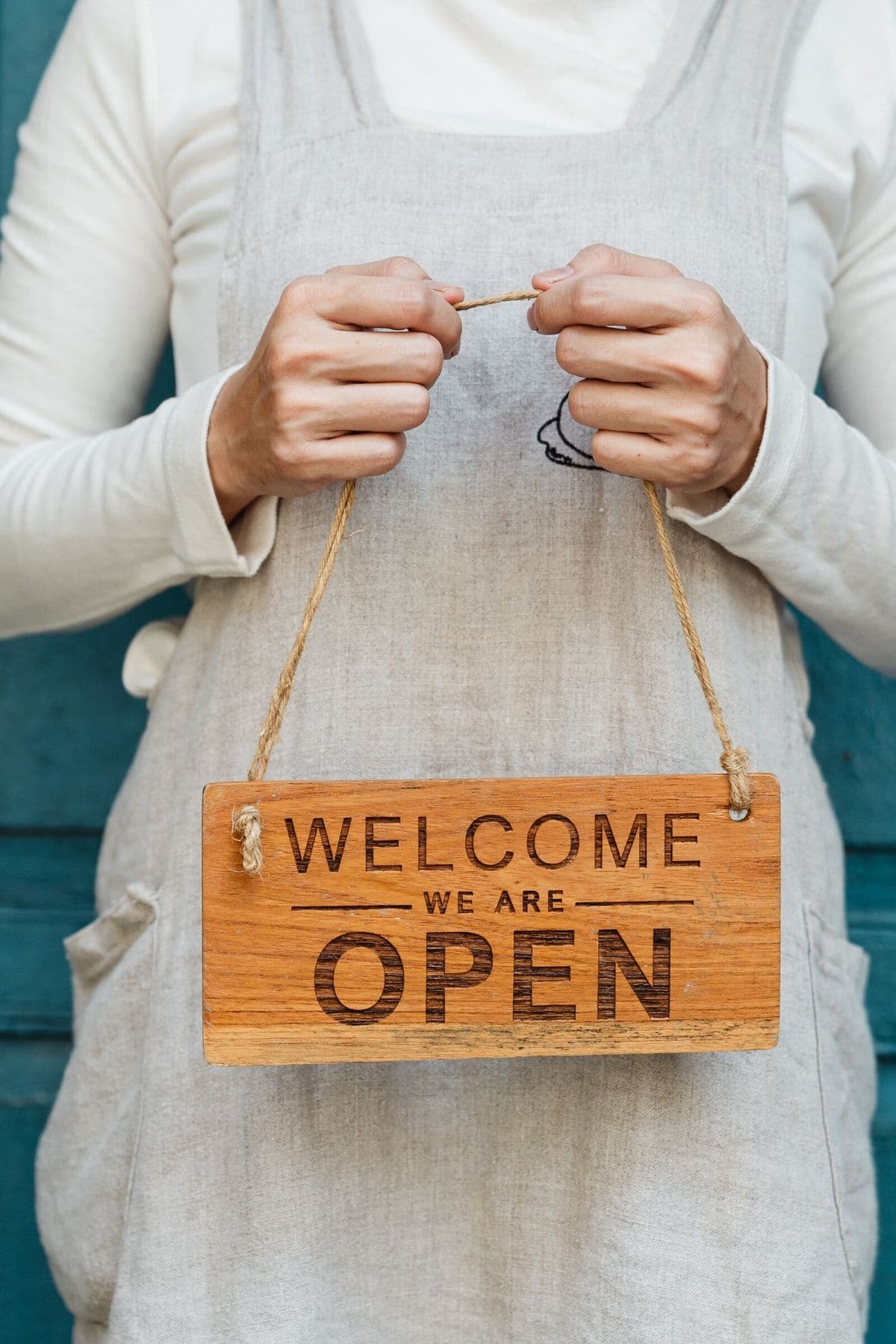 Lastly, I wrote up a blurb about all of my favorite gluten free cookbooks. There are some incredible cookbooks out there, so I wanted to bring some attention to the ones I love and use.
I know this was a CRAZY long list; I hope you made it to the bottom! As always, you can always reach out to me if you have any questions about these ingredients or products!!
xxoo,
Sandi
Looking for more? Get my FREE Gluten Free Lemon Desserts E-Cookbook when you sign up for my weekly recipe newsletter!