What is on the menu for breakfast in your house? I have pulled together 10 of my most popular gluten free breakfast ideas to help you have the best breakfast ever. Gluten free doesn't have to be hard to make.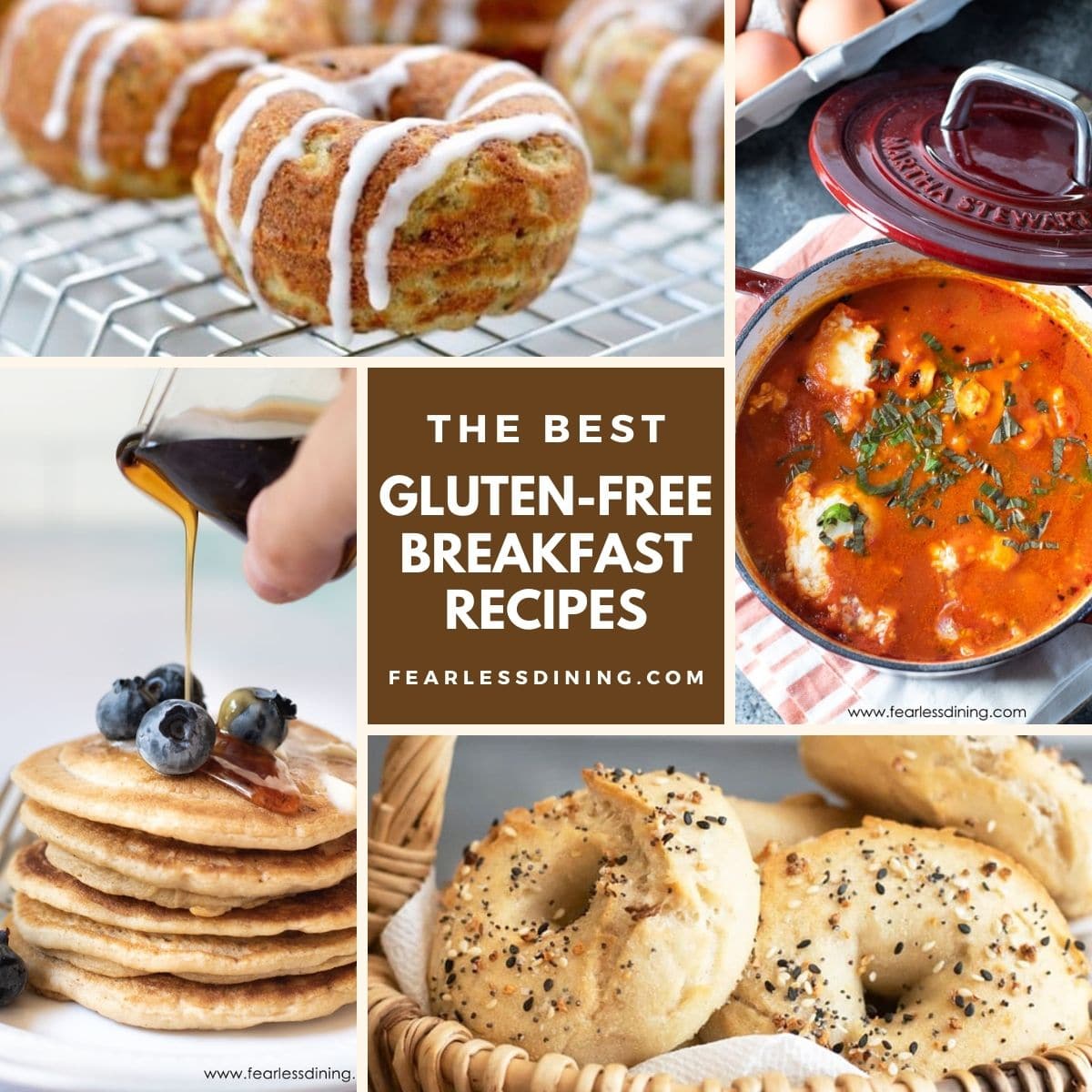 Jump to:
When I was deciding which recipes to choose, I chose recipes that would be easy for dads and kids to make together. Magic happens when we can get our kids to help in the kitchen :-).
This post is dedicated to all of you who are either new to gluten free living or maybe you are looking for some new breakfast ideas. Many also want to make breakfast with their kids and help them learn their way around the kitchen. Does the mom in your house like breakfast in bed? What about dad?
It is time to break out the mixing bowls, and pull the eggs out of the refrigerator, and grab the other ingredients too. These recipe ideas for the perfect gluten free breakfast will make this day memorable."
All ten of these gluten free breakfast recipes are not only really easy to make, but they have simple steps so even your little ones can help make these. I include both sweet breakfast recipes and savory breakfast recipes, so everyone can find something they love. These breakfast ideas are perfect for brunch as well!
Grab your helpers and get ready to cook! Don't worry about the mess...you know that is going to happen regardless :-). (And just don't let Mom see the mess!)
You will find delicious breakfasts like these:
Eggs
Pancakes
Muffins
Scones
Donuts
If you are new to gluten free living, don't forget to check out my free Guide to Gluten Free Living. There are tons of tips and tricks to navigate gluten free cooking and dining.
I would love to hear about your special celebrations and what you had for breakfast. Do you get served breakfast in bed? 
I LOVE hearing from you!! You can also FOLLOW ME on Facebook, Instagram, or Pinterest to see even more delicious recipes!
The Best Gluten Free Breakfast Ideas
Easy and delicious gluten free breakfast ideas. These are the best gluten free breakfast recipes all in one place so you can quickly find your favorites.
If you love the recipes you are finding on my blog, I would love for you to sign up for my newsletter (and get my free chocolate e-cookbook!)