If you love soup...wait until you check out these gluten free soup recipes. Soup is my favorite form of comfort food and I really wanted to pull together a collection of soups that would please every palate in the family! Whether you are looking for a soup that will fill you up for a meal or a soup course, this soup collection has you covered!
Hot soup is king but I include a couple of my most popular cold soup recipes for fun :-).
Table of Contents
Let's talk about soup. What is your favorite way to cook soup? I have been cooking soup on my stovetop for YEARS, but lately, I have been trying to branch out and use my Instant Pot and slow cooker more often. It is hard to start new cooking habits!
My favorite ways to cook soup:
You can cook soup in many different ways. In an Instant Pot, stovetop in a soup pot, and in a slow cooker. Here are my favorites:
Although I love cooking soup so many different ways, I am more apt to cook my soup the old-fashioned way in a soup pot. When making soup stovetop, you bring your ingredients to a boil then reduce the heat to a slow simmer. Cooking in this way is great for sealing in flavors.
If you are in a hurry, the Instant Pot is going to be the fastest way to make soup. You can toss anything into your Instant Pot, even frozen chicken, and have a ready-made soup in around 30 minutes!
Want your soup to cook slowly while you are at work all day? A slow cooker is a great method to cook soup! What is your favorite way to cook soup?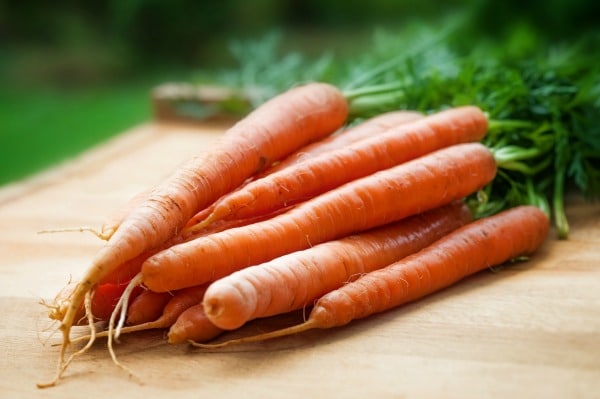 What vegetables are best in soup?
This is my favorite question because really, the sky is the limit. Want to use fennel or another obscure vegetable in soup? Go for it! When I create a soup recipe, the first thing I do is look in my refrigerator to see what is close to going bad...you know, those veggies in the way back that were overlooked for a week or two. Here are some of my favorites:
Carrots
Onions and leeks
Potatoes (white and sweet potatoes)
Zucchini
Corn
Celery
Tomatoes
Gluten free bread to dip:
Taking soup for lunch!
One of my favorite things to do with soup is to load it up in an insulated container and take it for lunch. It is perfect for a lunchbox!! Here are some of my favorite hot food containers that really keep the food hot till lunchtime.
Can you cook gluten free noodles in soup?
This is a tricky question...gluten free noodles just don't hold up in liquids the way regular noodles do. It is so hard and you know this frustration if you have been gluten free for any length of time. Gluten free pasta in soup turns to mush after a while.
I highly recommend you cook your noodles separately, then add them to your bowl of soup. You can't cook the pasta in the soup, nor add it to the pot and then store it effectively.
Can you freeze soup?
Yes!! You can easily freeze these gluten free soup recipes. Let your soup cool and then put into freezer-safe freezer bags, or my new FAVORITE way to freeze and store soup is with this special soup block freezer container.
I am showing it above so you can see the picture because you can freeze your soup in single-serving blocks, which makes storing and reheating so much easier! It also comes with a lid so the soup doesn't spill in your freezer before it freezes solid.
How do you reheat soup?
You can reheat your soup in a microwave, or by reheating on a stove in a pot. Bring your soup to a boil, then simmer for 5-10 more minutes and make sure it is 165 degrees F. Make sure to eat the reheated soup quickly.
How long does soup last in the refrigerator?
Cooked soup can last 4-5 days in the refrigerator, as long as you used fresh ingredients. (If you used pre-cooked meat in your soup, it will last 2-3 days.) Store your soup in an air-tight container.
The Best Gluten Free Soup Recipes!
These are some of my best gluten free soup recipes on the blog. Whether you are looking for a filling hearty soup or a light soup, this list has you covered!
If you love the recipes you find on my blog, I would love for you to sign up for my newsletter (and get my free gluten free chocolate desserts e-cookbook!)